Hi everyone! I want to say thanks to the folks at Fresh Fiction for inviting me to be on their blog today. I'm so excited. Next month is the first anniversary of the release of REACH FOR YOU, the final book in my Dark Heart trilogy. This December HIS DARK MAGIC, the first book in my new Northern Circle Coven series, will come out. Both series are contemporary paranormal with lots of magic, action, and strong romantic elements. They also feature love interests with magical abilities.
I thought I'd share five characteristics of magic wielding guys, or at least of the men in my novels.
Smart—All the men in my series are intelligent, but in different ways. Devlin from the Northern Circle Coven series is the coven's high priest and a landscape architect. He's ivy league educated and super creative. He's always looking for new ways to use magic to make the world a better place. Chase from the Dark Heart series was raised as a warrior-slave in the djinn realm. The small amount of formal education he received happened in secret. However, his natural intelligence, magic, and loving and courageous spirit help him overcome obstacles that would crush others. If you have magic and aren't smart enough to wield it wisely, chances are you're going to die young—or perhaps meet an even more unpleasant fate.
Survivors—From what I just said about Chase's past, it should be clear that he's a tortured soul and survivor—both in the djinn realm where magic is everywhere and also in our world where its existence is kept secret. Devlin grew up learning the ins and outs of witchcraft and magic, and keeping it hidden from the world at large. He also has seen first-hand the corruption that can come from having magical abilities, including within his own family. Being born with magic, doesn't make life easier. It gives you more responsibility at a younger age, and can rip apart everything you love.
Fun spells and incorporeal travel—Okay, so incorporeal travel is mostly something Chase is experienced with. I don't want to give away too much, so I'll just put it this way: Chase can truly be a dream lover. However, it's not out of the realm of possibilities that Devlin could come up with a spell that would allow him and the rest of the coven members to take joint incorporeal trips to other places and times. Being able to use magic to travel certainly would expand vacation possibilities.
Protective—In real life and my novels, I advocate for women being or striving towards self-empowerment. I don't believe the ability to kick butt with energy balls is the only way for a woman with magical abilities to be strong and protective. I feel the same about men. I love a built guy who can hold his own in a fight and use magic as a weapon. But it's as important to me that guys are protective in gentle ways as well. Soothing energy when needed and the ability to create a protection ward is definitely a plus.
The bedroom— I saved the best for last . . . Let's just say, each one of the guys in my novels have different talents. But when it comes to combining magic with lovemaking, it can be pretty amazing, sometimes even addictive.
Now tell me—what characteristics do you like in a lover, especially those with magic abilities?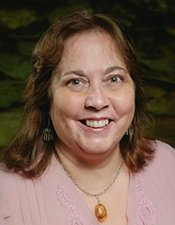 Pat Esden would love to say she spent her childhood in intellectual pursuits. The truth is she was fonder of exploring abandoned houses and old cemeteries. When not out on her own adventures, she can be found in her northern Vermont home writing stories about brave, smart women and the men who capture their hearts.
She is the author of the contemporary paranormal Dark Heart series from Kensington Books, and the upcoming Northern Circle Coven series. Her short fiction has appeared in a number of publications, including Orson Scott Card's Intergalactic Medicine Show, the Mythopoeic Society's Mythic Circle, George Scither's Cat Tales Anthology, and the Fragments of Darkness anthology.
WEBSITE |GOODREADS |FACEBOOK|TWITTER | BLOG |PINTEREST|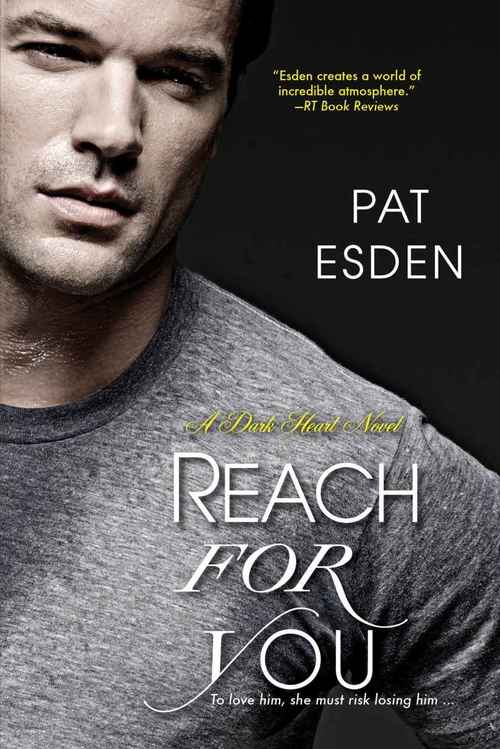 Her passion is her greatest weakness. His legacy is his prison. To reunite, both must fight the demons within.
A world of deception and danger separates Annie Fremont from her mother—and from Chase, the enigmatic half ifrit with whom Annie's fallen in love. But she vows to find her way back to them, before Chase succumbs to the madness that threatens his freedom. The only person who can help is the magical seductress, Lotli, a beautiful, manipulative woman . . . a woman who has disappeared.
Annie must stay strong, even as the future she imagined is slipping away. With the help of family and friends, she discovers that Lotli is being held against her will, by those who want to exploit her powers. But though weakened, Lotli remains a powerful ally and adversary. A bargain is struck. And now Annie's only chance to rescue Chase could also tear them apart . . .
Loyalties will be tested, walls will be breached, and enemies will be fought, yet Annie's greatest battle lies within her own heart—to trust her love for Chase to overcome its greatest enemy, and to save those she holds most dear from the terrifying realm of the djinn. For all of their lives depend on it.
Romance Paranormal | Romance Suspense [Kensington, On Sale: June 26, 2017, Paperback / e-Book, ISBN: 9781496700094 / eISBN: 9781496700100]

Romance with a hint of paranormal!
Its power is legendary. It can fulfill every impossible magical desire. But for one young witch seeking redemption, the Northern Circle coven will challenge her skills—and her heart—beyond measure.
One tragic impulsive mistake made Chloe Winslow an outcast to her influential magic family. As a medical student, she wants to combine science with sorcery to heal those she hurt and right her wrongs. But brilliant, charismatic Devlin Marsh re-routes her plans with a once-in-eternity offer: membership in the exclusive Northern Circle, a mysterious Vermont coven known for pushing the limits.
Enthralled by Devlin and their mesmerizing mutual attraction, Chloe makes a dangerous sacrifice to help the Circle's high priestess awaken Merlin himself—and learn his timeless cures. But a foreshadowing soon causes Chloe to doubt the Circle's real motives, as well as Devlin's . . .
Now Merlin's demonic shade is loose in the human world, while Chloe and Devlin's uneasy alliance will pit them against ancient enemies, malevolent illusions, and shattering betrayal. And with the fate of two realms in the balance, Chloe must risk her untried power against a force she can't defeat—and a passion that could destroy her.
Romance Paranormal [Lyrical Press, On Sale: December 11, 2018, e-Book, ISBN: 9781516106301 / eISBN: 9781516106301]