1–What's the name of your latest release?
The Amish Teacher's Secret
2–What is it about?
It's the story of Amish spinster Eva Coblentz and her decision to leave her extended family back in the Midwest and take a job as an Amish schoolteacher in northern Maine. Her family doesn't approve, but Eva is determined to work.
Willis Gingrich is the local blacksmith coping with the arrival of his three orphaned half-siblings. He's delighted school is about to start so the new teacher can look after the mischievous kids during the day while he can concentrate on his work.
3–What word best describes your heroine?
Bookworm. Eva loves to read and has a large collection of books that she can't wait to share with her new students.
4–What makes your hero irresistible?
His inability to cope with his instant family, especially seven-year-old Maddie and her imaginary friend Bubble and his closely guarded secret. Willis can't read.
5–Who are the people your main characters turn to when they need help?
Because they are both new to the community, Willis and Eva turned to each other for support. She sees how he is struggling with the children and offers to watch them during the day for him while he works in his blacksmith forge.
6–What do you love about the setting of your book?
I love my setting because this is about the development of a new Amish community in a remote part of Maine. I would live in Maine if I didn't have so many family and friends here in Kansas. I visited it often and find it to be an amazing place. I also like that the Amish community is small and are interdependent on each other and their English neighbors.
7–Are you a plotter (follow an outline) or a pantster (write by the seat of your pants)?
I am a plotter. I need a roadmap to follow, but my characters very often take me off the beaten path into unknown territory. Most of the time, that's a good thing. Occasionally I have to herd them back to where I think they belong. Very often I know the ending of the book before I know where it should start, so I'm always working toward the event that I've seen as the key moment and hero and heroine's reconciliation.
8–What is an ideal writing day for you?
Wouldn't I love to discover that. I have never had an ideal writing day. Life interrupts so often and my inability to focus on my writing can lead to some very long crunch sessions when my deadlines are looming or have already slipped past. (Gasp!) A writer who has missed a deadline? Yes, that would be me as my long-suffering editor can tell you.
9–Do you listen to music while you write, need total silence, or do you have the TV on?
Early in my career I liked to listen to music. Classical, African, reggae, mostly music without words so I wouldn't start singing along. Now I write in complete silence if you discount the whining dog who wants to go out and play fetch or the meowing of the cat who has discovered her food bowl is empty. I dictate to my computer wearing headphones. I do need long blocks of time to write. I can't dash in and write for twenty or thirty minutes. I need at least four hours to immerse myself in the story.
10– How do you approach research?
I love research. I absolutely love it. If I'm going to write about a character who raises alpacas or goats, I research what I can on the Internet and then I go visit a farm where they raise alpacas or goats. Many of my books have medical-related events because I was an registered nurse for forty years. The Internet is a marvelous tool for someone who lives in the middle of Kansas, being more than thirty minutes from the nearest library. Because my books center around the Amish I am at a disadvantage in not living close to an Amish community. But by living in a rural, farming centered area I can extrapolate the interdependence of hard-working people who lead simple, faith-based lives.
11–What is your publishing journey story?
After being a life-long reader, I decided I wanted to become a published author in 1996. I set out to write my first book with my husband as my guinea pig and it quickly became apparent that I needed more help than he could give me. You have to remember this was before personal computers or the Internet. I joined a local writers group, got the name of a reputable agent from a visiting published author and set about completing my first book. Not the one I had started with my husband's input. The agent took me on after she read my first manuscript and has been with me ever since. After a number of rejections over the next six years I happened to hear Deborah Rainey speak about publishing Christian fiction. It was an aha moment because I wasn't comfortable reading or writing sexy and it showed.
I revised the third manuscript I had written into what I hoped was a suitable Christian romance, my agent shopped it around and we gathered even more rejections until it landed on the desk of Joan Marlow Golan at what was then Steeple Hill, an inspirational line of Harlequin. Under her direction, I revised the book again and they bought it. My biggest break came when they asked me to develop an Amish series for them. Knowing next to nothing about the Amish I was able to happily delve into research. Those early Amish themed books well and so far Harlequin has published forty-one books by me. If it doesn't sound like a difficult journey, I confess I have been extremely fortunate. AND I have worked hard to have a successful second career. I could tell you that I love to write, but that would be a lie. I love the idea of creating a story in my head, but putting my butt in the chair and my hands on the keyboard is seriously tedious.
12–Do you have critique partners/writing groups you want to give a shout-out to?
I credit my first writing group the Wichita Area Romance Authors and Romance Writers of America for teaching me about the business of writing and inspiring me to continue in the face of numerous rejections. My critique partners, Roxann, Deb and Theresa were essential to my writing success in those early years, but Roxann passed away, I moved and so we have drifted apart and now only get together for brainstorming sessions and a fun-filled retreat once a year. I miss those days when we met every week and I had to finish something to take to read. I'm a solitary writer now except for the dog on my lap. Life changes, but it's still good.
13–What're the most frustrating things about being an author?
The most frustrating thing about being an author is when my editor doesn't see my vision. Occasionally she is wrong, but more often than not she is right because if she can't see what I'm trying to get across then neither will thousands of readers. Other than that the need to sit down and actually write is frustrating for me.
14–What's your favorite scent?
The loamy smell of the earth when spring arrives and the ground starts to wake up after a long winter's sleep. Roses. Baby powder. Hot spiced cider. The English Leather cologne my husband always wore. I'm too old to have one favorite scent.
15–What movie will you watch no matter what if it's on TV?
I don't have a favorite movie these days. And I don't watch much TV. So I guess I strike out on this question.
16–Do you like breakfast, lunch, or dinner best?
I would have to say dinner if I'm going out and someone else is cooking. Steak and shrimp plus a side salad with fresh tomatoes and I'm in heaven. Breakfast is coffee, an absolute must, and anything else I can scrounge up.
17–What's one thing you wish you knew more about?
I wish I knew more about increasing my productivity and avoiding procrastination. I'm sure there's an answer for me somewhere, but I get distracted too easily to find it.  
18–What's the silliest thing you've recently done?
I smelled a skunk when I went out to feed the barn cats a few weeks ago. I slid open the barn door when I should've left it closed. My smelly cats came running out with an unwelcome visitor in their midst. I've never walked backwards so fast in my life. I should've waited until the odor wasn't quite so strong before opening the door or gone to another door and opened the top half to let the cats jump out. Lesson learned.
19–What can readers expect from you next?
I have a new release from HQN coming in June titled The Promise. It's the third book in my Amish of Cedar Grove series.
20–How can readers reach you?
The best way is to follow me on Facebook at author Patricia Davids. You can visit my website at www.patriciadavids.com to see all of my books and my contact information via email is pat@patriciadavids.com. I always enjoy hearing from readers.
North Country Amish #3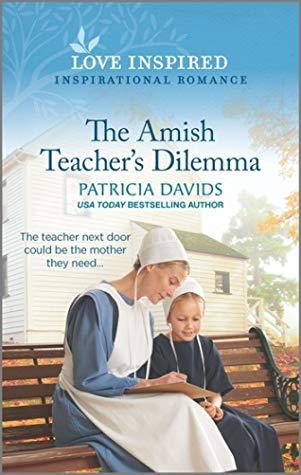 The teacher next door could be the mother they need. . .
Will she return to her old life. . . or risk everything to build a new one?
Taking a schoolteacher position in another district is just the change Amish spinster Eva Coblentz needs. And with her new neighbor, blacksmith Willis Gingrich, struggling to raise his three orphaned siblings, Eva is determined to help them heal. But when her relatives insist she come home, Eva must choose between the life she left. . . and the one she's growing to love.
North Country Amish
USA TODAY bestselling author
Amish | Romance [Love Inspired, On Sale: March 1, 2020, Paperback / e-Book, ISBN: 9781335487995 / eISBN: 9781488060014]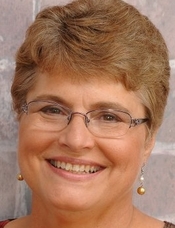 USA Today best-selling author Patricia Davids was born and raised in Kansas. After forty years as an NICU nurse, Pat switched careers to become an inspirational writer. She enjoys spending time with her daughter and grandchildren, traveling and playing with her dogs, who think fetch should be a twenty-four hour a day game. When not on the road or throwing a ball, Pat is happily dreaming up new stories.