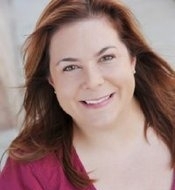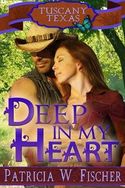 Like many of you out there, I made new years resolutions, some of which I've kept into February and others I ruined by the first week of January. (Damn you chocolate!) Of course, my goals were to improve my health, increase my completed published works catalogue, and bring about world peace…okay maybe not that last one. Maybe more getting all my laundry done on the same day, but it's a goal.
Now it's March.
I don't know about you, but there are days where I don't want to keep my resolutions anymore. It's not that I like the piles of clean laundry on my couch or the fact the kids keep having sandwiches for dinner, but geez, this keeping the resolutions list going can be exhausting some days.
In my first book, WEIGHTING FOR MR. RIGHT, the heroine Megan Sayla starts her year off by hiding out in the men's bathroom of a carwash after running away from her own wedding. With no real plan, all she knows is her life can't keep going on they way she's allowed it. Change must occur, otherwise she'll make the worst mistake of her life and spend the rest of her days trying to make it work.
She's not unlike many of us. We start off the beginning of the year with the hopes that this year will be better than the last, but how many of us actually do something different?
How many of us are willing to put the work in to make our worlds different?
How many of us are still working on it in March? Research has shown that people can stick with something for about three months. (I don't know what researcher did this, but I know I heard trainer, Bob Greene say it on an episode of Oprah.)
Is it insanity to expect change?
What's the quote by Albert Einstein? Insanity is doing the same thing over and over again and expecting different results.
We all do this. Want for something amazing to happen and do absolutely nothing different, until one day, we're forced into a situation where we must make a choice.
Grrrrr, that's a hard thing to do change, but that's what makes chaos, conflict, and something worth chasing.
And it takes motivation and desire to keep going.
Something that makes us look at things differently and that may improve our lives. The fact we like the small changes and the progress we're making more than we want to turn back and give it up.
That's the beauty of being a writer. I love creating so many different characters and situations. Whether it's in my romantic comedy WEIGHTING FOR MR. RIGHT or my romantic suspense DEEP IN MY HEART, I love seeing my characters in conflict and finding a way through it.
My main conflict is finding the time. Along with being a writer, I'm a mom of four, wife, volunteer, and active in my local writer's group. Time is my conflict because I'm always trying to balance it to make sure I can get not only all I've mentioned and be creative.
It's not an easy thing to do, throw all these balls up in the air and hope I keep hold of them enough to be productive, but I welcome the challenge.
Just like I welcome ideas and possibilities for my characters and the spin-offs that are inevitably going to occur as I write.
My goals for 2014 are simply to face those creative challenges and those conflicts head on and create more brilliance than I did in 2013.
Plus, I want to get all my laundry done, folded, and put away on the same day. Crazy talk, I know and it's a work in progress, but I'm getting there.
Some days are better than others, but I'm working better at it and like the direction I'm going. What does Dory say?
Just keep swimming….just keep swimming…
YouTube
So, were your plans for 2014?
Still sticking with them?
If not, what's stopping you from picking up where you left off and keep going?
To comment on Patricia W. Fischer's blog please click here.