Anyone But Rich is the first book of my new, three-book series. Every book is a true romantic comedy and is full of moments that I hope will have you laughing out loud, if not at least breathing out a little puff of air from your nose.
In their high school days, the King brothers managed to nearly destroy the lives of three best friends, Kira, Iris, and Miranda. When the dust had settled, the friends all vowed that no matter what, even if the King brothers became mega-famous billionaires and came back begging forgiveness on their knees, they'd never date them again.
Unfortunately, seven years later, the mega-famous, smoking hot King brothers are planting a new company headquarters in their old hometown. Richard King is also hell-bent on earning Kira's forgiveness.
Rich isn't entirely honest with himself about his motivations, as this conversation on his plane ride back to town illustrates:
"So this girl is going to be what ruins everything, isn't she?"

"What? Why would you say that?"

"Because I can already see it in your eyes. You're going to do something stupid because of her. More likely, several stupid somethings."

I crossed my arms. "She's just a loose end, and I hate loose ends."

"You're also a bad liar."
According to Rich, agreeing to move the company to West Valley was a practical decision and it had nothing to do with Kira. In fact, none of the King brothers are admitting the move is anything but a savvy business decision.
Even if he's not ready to admit it to himself yet, Rich has never been able to completely put Kira from his mind, and it's not just because she's a loose end. A topic I explored in this series is the way we often lie to ourselves about what we want. Maybe we use money, popularity, or our careers to distract ourselves, but I think all of us have something we really, really, want. Maybe it's a guy or a girl. Maybe it's a hobby or an achievement. Whatever it is, I think we're all full of those quiet kinds of dreams.
When we hold onto something like that for long enough, I think it's a natural reflex to start building up mental smokescreens. "I'm not going to reach out to him because he lives halfway across the country now and he has this great job, and look at me. Why would he possibly still be interested?" So we take that beautiful little dream, dig a little hole, and throw a bunch of fake dreams on top of it. Maybe if we get a better job or earn more money or find a more attractive guy–maybe then we'll forget about our real dream.
And that's what I wanted to explore in this series. What if three men who have everything they could possibly want in the world are all realizing there's no hole deep enough and no achievement large enough to ever cover up their secret desires–to win back the West Valley girls.
For Kira, the huge mental boulder she threw on top of Rich was what happened when they were in high school. I won't get into specifics here, but Rich and his brothers all take part in a kind of catastrophic chain of events that has a lasting impact on the West Valley girls. Kira convinces herself that what happened supersedes any feelings she may have. Kira, Iris, and Miranda also sense that the only way they can make sure their friendship survives is by coming together to swear off the boys who almost tore them apart.
As the years go by, Kira piles more mental obstacles in the way of Rich. Unlike Rich, she is successfully burying the idea of him. Maybe there's a little pang of regret or loss when she sees him on TV, but she has successfully held onto the anger. In some ways, the anger is even stronger seven years later than it was at the time.
She's about to start her new career as a high school teacher and it finally feels like she's getting her life back on track. To her, there's not even a reason for the oath anymore, because somebody like Rich would never even remember her, let alone want to date her. But everything changes when he comes back to West Valley.
The fun dynamic for me to explore was making Rich the force that would unearth Kira's true desires. On the other hand, I wanted Rich to almost not realize his intentions, because his real desire to win Kira back–and not just her forgiveness–is also buried beneath years of lies.
I've always been interested in the psychology behind having extraordinary amounts of money and success, which is part of what makes writing billionaire romances so fun for me. To me, that was a huge part of what made Kira such a fixation for Rich. I mean, just imagine looking like a supermodel, and having ungodly amounts of money, and being completely self-made.
Someone in that position would be completely engulfed by people who all want something from them. In Rich's case, that is exactly what happened after he left West Valley and Kira behind. There were so many people all clamoring for a piece of him that he started to feel like the only thing he could do was put up walls. Every new person just felt like a time bomb. Eventually, even if it was years down the line, he felt like they'd wind up using him.
But Kira had never been that way. She cared about him before all the success and the money, and she also never reached out and tried to exploit their past to gain from him. On top of that, he has never felt the kind of connection he felt with Kira since, and every year that went by made him crave it more.
So when he comes back, he's still not being entirely truthful with himself. He says she's almost just like a box to check off, like some task left unfinished. But when she's not ready to forgive him on the spot like he expects, he has to work for it. And it's impossible for him to go down the path of earning her forgiveness without unearthing that secret little truth he has spent the last seven years burying: the truth is that Nobody But Kira would ever be right for him.
Anyone But… #1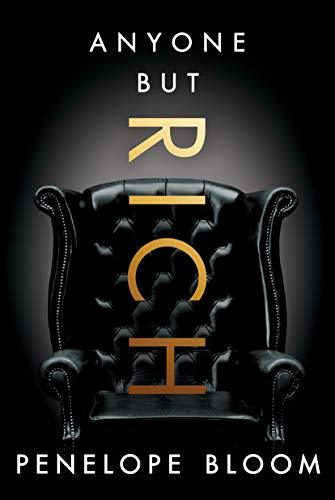 From USA Today bestselling author Penelope Bloom comes the first novel in the romantic, sexy, and hilarious Anyone But. . . series.
Seven years ago, my best friends and I made a promise: No matter what, we would never date one of the King brothers. Even if they grew up to become megafamous, gorgeous, heart-stopping billionaires. Even if they crawled on their knees and begged for forgiveness.
But guess who just flew back into our lives in a private jet? And guess who just showed up to my job on my first day? Richard. King. Fortunately, it takes two seconds for Richard to reveal he hasn't changed. Conceited. Cocky. Rude. Unfortunately, he's also the kind of gorgeous that's borderline offensive–with a jawline to make statues self-conscious and a grin that short-circuits my brain.
He's spent years taking what he wants. I doubt he's hungry for anything else–except me, apparently. There's no way I'll let him maneuver his way back into my life. My friends would never forgive me. I would never forgive me. But did I mention his jawline?
Romance Contemporary [Montlake Romance, On Sale: September 3, 2019, Trade Size / e-Book, ISBN: 9781542014151 / ]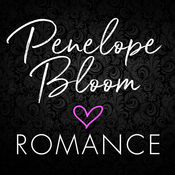 Penelope Bloom is a USA Today, Amazon, and Washington Post bestselling author whose books have been translated into seven languages. Her popular romances include His Banana, Her Cherry, Savage, and Punished.
Her writing career started when she left her job as a high school teacher to pursue her dream. She loves taking her imagination for a spin and writing romances she'd want to live. She likes a man with a mind as dirty as sin and a heart of gold he keeps hidden away. Her favorite things include getting to wear socks all day–pants optional–and being a positive example for her girls. Showing her daughters that no dream is too big, no matter what anyone tells them, is worth all the late nights, doubts, and fears that come with being a writer.