I loved, loved, loved writing REMEMBER YESTERDAY, and one of the reasons is my hero, Tanner Callahan. He might just be one of my favorite heroes. Here's why:
He's hot — and he knows it. Tanner is tall with long black hair that brushes up against his eyes. He has a six-pack, well-defined chest, and long ropey muscles. His uniform of choice is black thermal shirts and cargo pants, clothes that are just as appropriate for the science labs as well as the hoverpark. All the girls love him, and he's more than happy to revel in their attention.
Tanner is also seriously smart – like the one-hope-for-our-future smart. He was recruited to work in TechRA, the Technology Research Agency, when he was a kid as a result of his off-the-chart test scores.
He's also a super fast hoverboarder and can beat anyone in Eden City in wind sprints. And yet, he never performs tricks. Any tricks. He won't go near the vert walls, and nobody is sure why.
As Jessa says, "The problem with Tanner Callahan is that he always thinks he's right. The bigger problem is that he usually is."
Despite his arrogance, though, Tanner is secretly afraid that he is not worthy. When he was six, his parents died in a freak pod "accident." The Chairwoman Dresden said he was too whiny. He was constantly complaining about going home instead of focusing on his projects, so she said she would eliminate the cause of his complaints. Did she kill his parents? It's unclear. But it sure looks like it. Orphaned at a young age, Tanner was, for all intents and purposes, adopted and raised by a governmental agency.
He was also tortured as a kid — by the very scientists who claimed responsibility for his welfare. A bizarre event happened that they couldn't explain, and they were convinced that if they made him live through enough nightmares, injected enough memories from other people into my head, that he would 'fess up.

So, every day for six months, they made him live out visions of falling to his death, being buried alive in an enclosed box, being attacked by swarms of insects. Whatever the phobia, they made him live it. One after the other, until they found the phobia that traumatized him the most. That one that made him scream the loudest. And then, they played that one in his head until he collapsed to the floor, a whimpering, sobbing mess.

Tanner is afraid of heights. This was the one phobia that scared him the most, so it became the scientists' favorite nightmare with which to torture him. Before she understands the reason behind his phobia, Jessa is amused at his white knuckles and shaky limbs. As she thinks, "You're adorable when you're scared. Who would've guessed?"
Without giving anything away, Tanner endures great, personal sacrifice in order to help Jessa. A sacrifice that makes her say: "My heart expands until it fills my rib cage, until it presses against my lungs. I can't breathe for fear that it might pop. I don't know how I could've ever thought he was a jerk. How I could've thought him arrogant and selfish – when the opposite is true. Tanner Callahan is the most selfless boy I've ever met."
Despite his confidence, Tanner is shaken when he talks to Jessa for the first time. He is certain he knows her from somewhere before — perhaps a previous life?
Last but certainly not least, Tanner's kisses are positively swoon-worthy. Just ask Jessa. Here's what she has to say about one such smooch. "This. The word lights up in my head, explodes at each of my nerve endings. This kiss. I've never felt anything like it. Every inch of my body is on fire. My heart's about to punch a hole through my chest."
And there you have it! The top ten reasons why Tanner Callahan is swoon-worthy! Who are your favorite book boyfriends?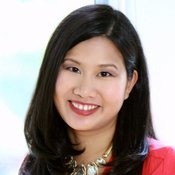 When her first-grade teacher asked her what she wanted to be when she grew up, Pintip replied, "An author." Although she has pursued other interests over the years, this dream has never wavered.
Pintip Dunn graduated from Harvard University, magna cum laude, with an A.B. in English Literature and Language. She received her J.D. at Yale Law School, where she was an editor of the YALE LAW JOURNAL. She published an article in the YALE LAW JOURNAL, entitled, "How Judges Overrule: Speech Act Theory and the Doctrine of Stare Decisis," and received the Barry S. Kaplan Prize for best paper in Law and Literature.
Pintip is represented by literary agent Beth Miller of Writers House. She is a 2012 Golden Heart® finalist and a 2014 double-finalist. She is a member of Romance Writers of America, Washington Romance Writers, YARWA, The Golden Network, and the Society of Children's Book Writers and Illustrators.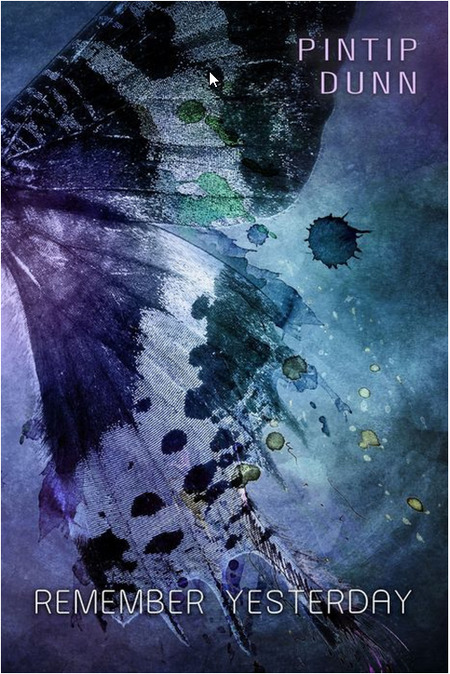 Sixteen-year-old Jessa Stone is the most valuable citizen in Eden City. Her psychic abilities could lead to significant scientific discoveries—if only she'd let TechRA study her. But after they kidnapped and experimented on her as a child, cooperating with the scientists is the last thing Jessa would do.
But when she discovers the past isn't what she assumed, Jessa must join forces with budding scientist Tanner Callahan to rectify a fatal mistake made ten years ago. She'll do anything to change the past and save her sister—even if it means aligning with the enemy she swore to defeat.
Young Adult Science Fiction [Entangled Teen, On Sale: October 4, 2016, Hardcover / e-Book, ISBN: 9781633754959 / eISBN: 9781633754942]