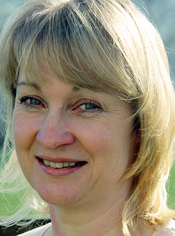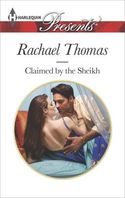 Being new to the job of a published writer, I thought I'd share the top five most exciting moments of my journey from the time I began chapter one of that very first story.
Writing romance is something I'd dreamed of doing for so many years, but it was about eight years ago I sat down and seriously started to pursue that dream. It's been a long road, with lots of highs and plenty of lows, too. One piece of advice I was given was to enjoy writing and the journey chasing that dream would take me on – and I did!
1. The first time I wrote "the end" – It's a major milestone and should be marked accordingly. Whether that story makes it into print or not, you are a writer, so go and crack open a bottle of bubbly, or at the very least, give yourself a pat on the back.
2. There are other writers out there? – When I started writing it felt like I was the only unpublished writer out there, but as soon as I joined The Romantic Novelists' Association I began meeting lots of women just like me, who were hooked on writing romance. I enrolled on courses and attended conferences and made friends from all over the world. So getting out there, online or in person, is a must.
3. Getting a rejection – Yes, getting a rejection is an exciting moment – once you've had a little sulk, of course! If a rejection offers any kind of advice, it's a good sign. A busy editor has taken time to give feedback because they saw something, however small, in what they'd read and that in itself is acknowledgment of you as a writer.
4. Being a finalist – Entering competitions is another brilliant way of getting your work in front of readers and editors. It took me quite a few years of entering Harlequin's So You Think You Can Write competition to get any kind of feedback from it. Then in 2013 all that changed as my entry became one of those in the Top Ten, available for everyone to read online. Which was pretty scary as it was the raw, unedited version!
5. Getting "the call" – That call came last January and I'm still on cloud nine one year later. My writing suddenly moved up a gear, or even two, as I moved onto a whole new journey which saw the publication of my first book. Seeing that on the shelves was just amazing.
My advice to anyone chasing that sometimes elusive dream of publication is to believe in yourself, not to give up and above all, enjoy every moment of that journey, even when the road gets bumpy.
About CLAIMED BY THE SHEIKH
Banished!
Princess Amber's arranged marriage to Prince Kazim Al-Amed of Barazbin was a dream come true—for her, at least! But then their wedding night went spectacularly wrong, and a furious Kazim banished Amber from his kingdom and his life…
Hunted!
Now, with his country in turmoil, Kazim must prove his ability to rule and provide an heir for his people. But to do so he'll need to track down his princess.
Claimed!
Amber has always threatened Kazim's tightly held control. Yet if he is to save his nation—and his marriage—he must finally make the ultimate claim…on his wife!
About Rachael Thomas
Rachael and her husband run a dairy farm in Wales. Although it's hard work, she always make time to write. In January 2014, she got The Call and is now a Harlequin Mills and Boon author.