1–What is the title of your latest release?
2–What is it about?
THE EX TALK is a romantic comedy set in the world of public radio, about coworkers who pose as exes to host a show about dating and relationship—only to fall for each other as the show gains popularity.
3–What do you love about the setting of your book? 
I'm a born-and-raised Seattleite, and it's a setting I really love exploring through fiction. I've always felt there's a hopeful romanticism associated with the Pacific Northwest. One of my favorite scenes in The Ex Talk takes place outside of Seattle on Orcas Island, and without giving too much away, I will just say that there is only one bed.
4–How did your heroine surprise you? 
At the beginning of the book, Shay comes across as a fairly put-together person: she has her almost-dream job, she owns a house, she has a support system. But as her layers are gradually peeled away, I was able to see that she's not entirely fulfilled at work, she's still grieving the loss of her father, and she's scared to enter a relationship, as badly as she wants one, because she's always been the first to say "I love you." Most of all, I was surprised by how lonely she seemed, which was a thread I followed through the book, and one way she bonds with Dominic.
5–Why will readers love your hero? 
Dominic is all brooding bravado at first, which was a ton of fun to write: he's the station's new wunderkind, and he and Shay have such disparate ideas about radio that they clash constantly. What I hope readers love the most, though, is Dominic's hidden softness: he's relatively inexperienced when it comes to relationships, which has made him a bit shy, and he's five years younger than Shay. And just like her, he's struggling to find his footing as an adult.
6–What was one of your biggest challenges while writing this book (spoiler-free, of course!)? 
Coming from YA, I wanted to make sure the voice felt solidly adult. It was my first time writing a book with a main character who was exactly my age (at the time of writing it!), and as a result, I wound up giving her a lot of my own insecurities and fears about millennial adulthood.
7–Do you look forward to or do you dread the revision process? 
Revision is my favorite part of the process! My first drafts are very messy, so I love polishing and refining and watching the characters evolve.
8–What's your favorite snack to have on hand while writing? 
A mug of chai and peanut butter pretzels
9–Where would you go for an ideal writer's retreat? 
A remote cabin in the Pacific Northwest. A fireplace is a must.
10–What's the best piece of writing advice you've received? 
Events that happen slowly in real life should generally be sped up in books—a long flight, a boring day at work. On the flip side, events that happen quickly, like a first kiss, should be slowed down. I can't remember where I heard this, but it's my favorite writing tip!
11–Who is the fictional character you want to hang out with the most? (anyone in literature!)
Lucy Hutton from The Hating Game—we'd shop for lipstick together.
12–What's one of your earliest book memories? 
As a kid, I used to wake up early on weekends, turn on the heat in my house, and sit on top of the heating vent with a book until my parents found me and turned it off.
13–If you had to write in a different genre, what would it be and why? 
Mystery/thriller! I love reading them, and I'm so impressed by authors who weave tangled, twisted webs of clues.
14–What song will automatically put you in a good mood? 
"Think About Things" by Icelandic musician Dadi Freyr. I became obsessed with the video early on in quarantine and it still brings me so much joy.
15–What is your favorite way to practice self-care?
A book and a bubble bath
16–What can you eat and never get sick of? 
Bagels with cream cheese
17–Will you share a favorite, recent-ish book you recommend? 
How to Fail at Flirting by Denise Williams—such fun banter and fantastic chemistry!
18–Do you have any hobbies? 
Pre-pandemic, my favorite hobby was tap dancing, and I can't wait until my studio reopens and I can get back to it!
19–Are you an early bird or a night owl?
Early bird
20–What can readers expect from you next? 
I write YA as well, and my fourth YA novel, We Can't Keep Meeting Like This, will be out in June. It's a romance between a teen harpist and a cater-waiter who spend a summer working the same weddings. And I have another adult romcom scheduled for early 2022!
Thank you so much for having me!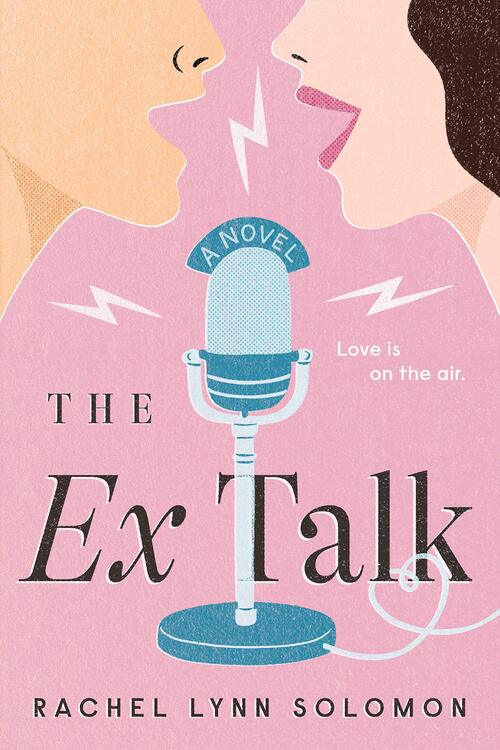 Public radio co-hosts navigate mixed signals in Rachel Lynn Solomon's sparkling romantic comedy debut.
Shay Goldstein has been a producer at her Seattle public radio station for nearly a decade, and she can't imagine working anywhere else. But lately it's been a constant clash between her and her newest colleague, Dominic Yun, who's fresh off a journalism master's program and convinced he knows everything about public radio.
When the struggling station needs a new concept, Shay proposes a show that her boss green-lights with excitement. On The Ex Talk, two exes will deliver relationship advice live, on air. Their boss decides Shay and Dominic are the perfect co-hosts, given how much they already despise each other. Neither loves the idea of lying to listeners, but it's this or unemployment. Their audience gets invested fast, and it's not long before The Ex Talk becomes a must-listen in Seattle and climbs podcast charts.
As the show gets bigger, so does their deception, especially when Shay and Dominic start to fall for each other. In an industry that values truth, getting caught could mean the end of more than just their careers.
Romance Comedy [Berkley, On Sale: January 26, 2021, Trade Size / e-Book, ISBN: 9780593200124 / eISBN: 9780593200131]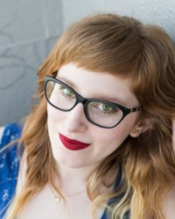 Rachel Lynn Solomon worked in public radio before her love of storytelling carried her to fiction. She's the author of several books for teens and adults and will tell anyone who'll listen that it really doesn't rain that much in Seattle, where she lives with her husband and tiny dog.