While I was writing SONG FOR A COWBOY (the whole Kings of Country series actually), I listened to a lot of country music. It helped get me in the mindset and set the 'tone' for each book. Of course, picking out certain songs turned into liking certain artists who then, sort of, ended up becoming character inspiration for the Kings family.
How about we just dive right in, shall we?
1-Tim McGraw – "Don't Take the Girl" and "Highway Don't Care.
I think he has a super sexy voice. Smooth and confident. He knows what he's doing and he's in his element. I sort of imagine Hank King, the patriarch of the family, as a mash-up between he and George Strait.
Plus – the way he looks at his wife, Faith Hill, gives me the tingles.
2-Blake Shelton – "God Gave Me You" and "Mine Would Be You"
Who doesn't like Blake Shelton? He's funny and handsome and down to earth and, of yeah, he can sing. I admit, I'm a fan of his ballads and I've listed to quite a few of them while writing Song for a Cowboy and the rest of the Kings of Country series.
3-Keith Urban – "Blue Ain't Your Color" and "You'll Think of Me"
What can you say about Keith Urban? He's… awesome. I sort of picture Travis as a younger Keith. A little too good-looking for his own good, with that 'it' power, and blue eyes that you can totally get lost in. *ahem*
4-Taylor Swift – "Teardrops on My Guitar" and "The Last Time" and "Exile"
To be fair, she is more than half of my Kings playlist. And, yes, I know she's not technically country anymore but. . . I'm still counting her. Why? Because she is the character inspiration for the twins: Emmy Lou and Krystal. She is the perfect mix of vulnerability and strength and she is undeniably talented. Let's not forget that she put out two albums this last year.
5-Lee Brice – "I Don't Dance" and "Hard to Love"
I'm not in love with all of his music, but these two songs were definitely on repeat while I was working on this book.
I have to mention a few others. Chris Stapleton's "Broken Halos" and pretty much everything by Restless Heart – I'm old, y'all. Throw in some George Strait, Steve Wariner, and even a little Diamond Rio and you get it. A lot of story songs to help the Kings' stories come to life.
Thanks so much for visiting with me! I hope you'll give Brock and Emmy Lou's story a read and let me know what you think! The Kings have become one of my all-time favorites to write about – here's hoping they'll become some of your favorite to read!
Kings of Country #2
This blast from the past has got country star Emmy Lou King singing the blues…
Emmy Lou King is lead singer for the famous band Three Kings, and her whole family is legendary in country music. When her father lands her the opportunity to sing the American Football League anthem and serve on one of the AFL's anti-drug charities, Emmy Lou agrees. Combining her fan-base and those of the AFL could do some good in the fight against drugs. But can she handle working with Brock Watson? She'd barely recovered from their breakup—and she's never loved anyone else.
When a hotshot second string player arrives to fill-in until he is cleared to play football, Brock Watson feels the pressure. From dealing with his father's declining health, keeping the ranch running, staying in game-ready shape, and his dedication to the charity that changed his life, there's no time for anything else. Emmy Lou included. After six years, he'd like to think she couldn't mess with his head anymore. But one look, one smile—and he knows she's as dangerous as ever. He can't resist her, he never could, but this time his heart is off limits.
The more time she spends with Brock, the harder it is to keep her distance. But his devotion to his family, his fans, and this charity can't erase the way he'd used her to secure his success. Maybe, if she can guard her heart, she can accept the fiery, no-strings relationship he's willing to offer. But how can she guard something that, right or wrong, already belongs to him?
"Romance that will keep you reading into the night."—JODI THOMAS, New York Times bestselling author, for Jace
Romance Contemporary | Fiction [Sourcebooks, On Sale: January 26, 2021, Mass Market Paperback / e-Book, ISBN: 9781492688594 / eISBN: 9781492688600]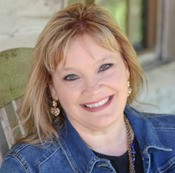 Passionate stories for passionate readers
Sasha Summers grew up surrounded by books. Her passions have always been storytelling, romance and travel–passions she uses when writing. Now a best-selling and award winning-author, Sasha continues to fall a little in love with each hero she writes. From easy-on-the-eyes cowboy, sexy alpha-male werewolves, to heroes of truly mythic proportions, she believes that everyone should have their happy ending–in fiction and real life.
Sasha lives in the suburbs of the Texas Hill country with her amazing and supportive family and her beloved grumpy cat, Gerard, The Feline Overlord. She looks forward to hearing from fans and hopes you'll visit her online. Her social media links are at the top of the page.