I opened my eyes, and once more I was sitting on a bench between the sweet neighborhood to my right and the bustling downtown to my left. The thoughts I'd recovered earlier crashed into my brain, and their rumbling fears with them. My heart rate spiked. I could feel beads of sweat collecting at my hairline.
I had to control this. Deep breaths. Internalize the fear. See it, switch it off, stomp it out. I'd been trained to do so. Wasn't that what Dr. Loveless had said?
"You came back," the small voice beside me said.
I turned and saw the high ponytail and unicorn shirt. "You lied to me."
The girl's face went sour. "Did not."
"You said you would show me the game."
"I did. It's not my fault you lost."
Lucy, remember, this is your mind. You are safe.
Dr. Loveless's voice echoed like a whisper in my ears. I had to keep my brain trained on the truth of her words.
"Are there more games like that one?" I asked the child.
"Oh yeah, lots," she said, her eyes widening.
"Can you show me?"
"Not until you win the first one."
Fear beat against my heart. I didn't want to go back into the box.
She turned to look me right in the eye. "Leveling up doesn't come for free."
I swallowed hard, and the little girl must have seen the terror cascading down my face.
"You scared?"
I nodded.
The girl slid off the bench and stood at attention before me, eyes serious, jaw set. "Toughen up, buttercup. Level one is easy mode. If you can't beat this, you might as well not come back."
I felt smacked, her words punchy and brutal. Then her face softened, and her lips opened to reveal her gap-­toothed grin. A giggle escaped her lips, one that sounded both innocent and maddening. I wasn't sure whether to be reassured or threatened. Without another sound she was off again, racing toward the bustle of bodies, and I knew what following her would mean.
But I couldn't not. I physically couldn't stay seated. My mind and heart needed to know, so they carried my limbs without my permission. I was met with meatsuits, same as before. I was crashing through people, desperate to keep up, hoping for a different outcome.
I should have slowed my pace since I knew what waited, but I didn't and again smacked the hard glass at a dangerous pace. The time before it had all seemed to happen in slow motion as reality crashed in. This time I knew what was coming, and it happened faster than I anticipated. No matter what I tried, the water rose and the fear grew. I couldn't hear Dr. Loveless's voice. I lost my grasp on what I knew was true.
This was my mind.
I was safe.
But all I could feel was the desperate need to escape the glass prison as the faceless coats watched me begin to drown. All I could see were the painful flashes of reliving this moment as a child, over and over. My own voice screamed for help, begging for them not to put me back in. My own body tugged against their restraints, bruising under their vicious holds. My mind scratched at the inside of my skull for freedom.
Freedom.
Freedom.
Freedom.
Until I wasn't breathing, and the shocks against my chest and to my nervous system were the only thing that could bring me back to the reality of lying on the cold table in the barn, sweat-­drenched, DOT attached to my head, Zoe and the others surrounding me.
(C) Rachelle Dekker, Revell, a division of Baker Publishing Group, 2020, Used by Permission from Publisher.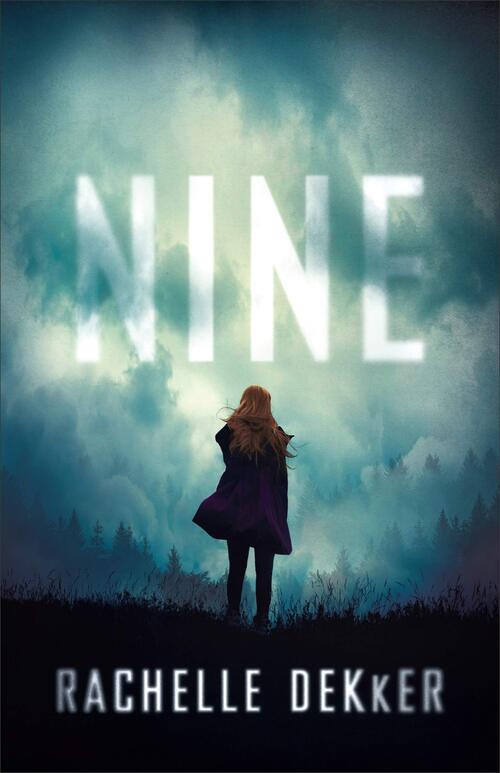 Zoe Johnson spent most of her life living in the shadows, never drawing attention to herself, never investing in people or places. But when a wide-eyed, bedraggled teenager with no memory walks into the diner where Zoe works, everything changes. Now, against her better judgment, Zoe, who has been trying to outrun her own painful memories of the past, finds herself attempting to help a girl who doesn't seem to have any past at all. The girl knows only one thing: she must reach a woman in Corpus Christi, Texas, hundreds of miles away, before the government agents who are searching for her catch up to them.
Award-winning author Rachelle Dekker throws you into the middle of the action and keeps the pressure on in this page-turning story that, asks Are we who the world says we are–or can we change our story and be something more?
Mystery | Inspirational Mystery [Revell, On Sale: September 1, 2020, Paperback / e-Book, ISBN: 9780800735968 / ]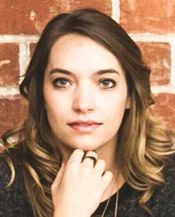 The oldest daughter of New York Times bestselling author Ted Dekker, Rachelle Dekker was inspired early on to discover truth through storytelling. She won a Christy Award for her critically acclaimed debut novel, The Choosing, which was followed by two more books in the Seer series: The Calling and The Returning. Rachelle graduated with a degree in communications and spent several years in marketing and corporate recruiting before making the transition to write full-time. She lives in Nashville with her husband, Daniel, and their diva cat, Blair.