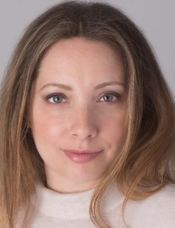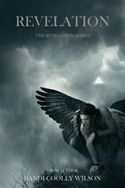 If you stop to think about your life's story, as a whole, you'll discover each layer is composed of many chapters filled with mystery, romance, relationships, and outcomes – both good and bad. There are innocent moments that take your breath away and if you're lucky, instances that will define you. When I look over my own life's story, I always stop on my college years as a favorite chapter. One packed with its own set of angst, friendships, heartbreak and insanely fun moments.
As a writer, it's those new adult experiences that fascinate me the most. These are the years when you truly are just starting out in life. You're in a transitional period between adolescence and adulthood, one where you tend to experience love and friendships on a completely different level. Eighteen to twenty-four is an amazing time where anything and everything seem possible. The world is completely open for you to create your own journey, make your own destiny and figure out what's worth fighting for.
New adult books explore these levels of emotions, relationships, and journeys. The stories written in this genre can be darker in themes, edgy and raw when dealing with a more mature and emotional side of relationships because your protagonists are in the 18-25 age bracket. It's for those reasons I chose to write REVELATION, and all books really within The Revelation Series, as a new adult paranormal romance.
In my opinion, having my protagonist, Eve Collins as an eighteen-year-old college freshman, allows me to delve into deeper levels of her emotions, reactions and opinions. I'm able to write her at a different stage of maturity that I could not have, had I made this series young adult. At its core The Revelation Series is a love story, the kind of love that's your first real love. Not infatuation, or innocent attraction, but soul moving love. Yet, these characters are also at an age where 'real life' becomes a struggle. Loyalties, obligations, duties, family expectations and sacrifices are normal everyday happenstances.
Self-discovery that comes only with independence and mature thought processes usually rears its head around this time. The mundane details of everyday life and responsibilities are a normal running theme with this age category. All of these hurdles are what The Revelation Series' characters face as new adults throughout each book. New adult readers grew up on young adult fiction and just like these characters, simply are trying to find their way in the world with a hint of modern romance.
The Revelation Series includes: REVELATION, RESTRAINT and REDEMPTION (releasing 12/15/14).
About Randi Cooley Wilson
Randi Cooley Wilson is the author of both new and young adult paranormal/fantasy and contemporary romances. Her debut novel REVELATION is the first book in The Revelation Series, which includes the sequel RESTRAINT. After living in Southern California, happily bathed in sunshine and warm weather for fifteen years, Randi recently moved back to her home state of Massachusetts with her husband and daughter.