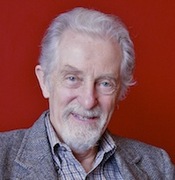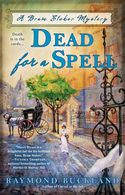 For me, writing Victorian mysteries is pure joy! First of all, I love the Victorian age. There was so much going on then; so many new discoveries. Transportation was fascinating, going from the horse-drawn age into the age of the horseless carriage. Gaslight was slowly giving way to electricity. Fashions had great variety, both women's and men's. Manners – now so many lost – were de rigor. The class system was alive and well, for good or evil, yet there were endless opportunities for anyone with ambition. Without question there were many dark sides to nineteenth century life, yet for the writer this can only be considered a plus. One can certainly focus where one wishes and the very knowledge of aspects of the darker side of Victorian life play well into the potential plots and stories of the mystery writer.
My protagonists are Bram Stoker and his assistant Harry Rivers. Stoker is very much the fount of knowledge while Harry is the ever-willing partner/associate. The relationship falls somewhere between Holmes-and-Watson and Wolfe-and-Goodwin. Stoker, coming from Ireland, has a vast store of occult knowledge – together with a belief in leprechauns, ghosts, magic, and the sixth sense – and finds it to be in demand in the world of the London theatre, where superstitions abound. I tend to think of him in the present tense, since he is so alive to me, but in fact he really did have such knowledge. Along with his good friend Oscar Wilde, Stoker attended Trinity College, the top college in Ireland where he excelled in both academics and sports. He was invited to London by the great Shakespearean actor Henry Irving, to become business manager of Irving's Lyceum Theatre.
I had to research the mechanics of the Victorian theatre. Happily I do have a theatrical background but I must admit that I was unfamiliar with gas lighting and the almost primitive methods of stage make-up and similar. Research is a major part of such a novel yet, for myself and the majority of authors, research is as much enjoyment as is the actual writing. In fact, let's face it, the whole business of writing is a joy!
Henry Irving's leading lady was Miss Ellen Terry and, at the time of this particular book, the American actor Edwin Booth was visiting and playing opposite Irving. I incorporate these and other actual historical personalities into my stories to lend them authority. The books are set not only in the world of the theatre but also in the Victorian political world, with Irving's friends, such as the prime minister William Gladstone, playing parts.
Hansom cabs, top hats, crinolines, crossing-sweepers, street musicians . . . all give bulk to stories of kidnapping and murder. As a writer, I have a fertile imagination to the point where, as I write, I can see my stories unfolding as though watching a movie. This holds my attention and pulls me into the story, making it come alive. I especially love building characters and developing dialogue. I have always spent long hours "people watching" at airports, railroad and bus stations, making mental notes of mannerisms and speech patterns. To now be able to translate much of this onto the printed page is pure pleasure for me.
In DEAD FOR A SPELL Stoker has to find one of the Lyceum's young actresses who has disappeared. Indications are that she has been kidnapped and may have come to harm. In fact this starts a long trail, carefully traced by Stoker and Harry Rivers, leading into a web of intrigue resulting in not just one but several murders. There are suspects aplenty, including a rival Shakespearean actor who feels himself to be superior to the great Henry Irving. Although Harry does a lot of the legwork, Stoker is not averse to calling up a hansom cab and setting off in hot pursuit of a suspect. Harry frequently has a hard time keeping up with his boss.