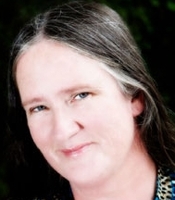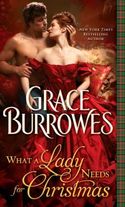 So much about the Christmas holidays is wonderful. We get together with friends and family we might not see at any other time of year, cook our favorite foods, decorate the whole house, sing the good old songs, give and receive thoughtful gifts…. Even if we also sometimes wish we could find a place to hide and take a three-day nap.
Then there's the weather, which means we can be traveling at the least convenient time of year.
And the budget, which must accommodate travel expenses, holiday shopping, holiday meals (with libation), holidays guests, and holiday heating bills.
And the folks who react to the holidays by over-imbibing, or channeling Attila the Hun in the mall parking lot, or the children who MUST come down with the flu on December 20th, or the relatives who revive the feud that should have died a quarter century ago (the feud, not the relatives….).
And that's all before Christmas itself.
The holidays, in other words, can be stressful. Really, really stressful.
The characters in my Scottish Victorian holiday romance, WHAT A LADY NEEDS FOR CHRISTMAS, have added to their yuletide stress by becoming engaged. Dante Hartwell is a Scottish mill owner who seeks an aristocratic wife for her class connections. Lady Joan Flynn is an English marquess's lovely daughter who's made one, teeny, tiny, disastrous mis-step from the path of perfect deportment. Joan must find a husband by Christmas or she'll her figurative stocking will be filled with coal.
Dante and Joan aren't strangers, and they do like each other, but they're hardly in love. Well meaning family, business concerns, holiday traditions, and naughty elves from Joan's past all conspire to drive the new couple apart, but Dante and Joan do what we all need to do when coping with holiday stress: They draw on reserves of goodwill, humor, patience, and love they didn't know they had.
They give each other the benefit of the doubt. They take the big risk of trusting each other, even when that's scary. They take up for each other because that's what spouses do. They give one another a place to regroup from the challenges of the holiday season. Oddly enough, without those challenges, their new marriage would not have made the leap from cordial distance to friendship, to committed love.
I hope the holidays can work like that for you! I hope when the stress hits, you can find the humor, the goodwill, the patience and fortitude to turn a tough moment into a smile, and the temptation to mutter bad words into a holiday toast. And who knows? If you hang enough mistletoe, maybe you'll find a happily ever after this holiday season, or add to the happily ever after you've already found!
Do you have a few tried and true holiday coping tricks? Care to share any of them here? One of mine is to get outside periodically, even if all I do is stand on the porch for five minutes and enjoy a cup of tea in the chilly, chilly air.
About WHAT A LADY NEEDS FOR CHRISTMAS
Lady Joan Flynn needs a husband—any husband—if she's not to find scandal and mischief under her Christmas tree; Scottish wool magnate Dante "Hard-hearted" Hartwell needs an aristocratic wife to gain access to the financing that will keep his wool mills secure. Can holiday magic spin an expedient match into true love, and wary differences into trust?
About Grace Burrowes
New York Times and USA Today bestselling author Grace Burrowes' bestsellers include THE HEIR, THE SOLDIER, LADY MAGGIE'S SECRET SCANDAL, LADY SOPHIE'S CHRISTMAS WISH and LADY EVE'S INDISCRETION. Her Regency romances have received extensive praise, including starred reviews from Publishers Weekly and Booklist. Grace is branching out into short stories and Scotland-set Victorian romance with Sourcebooks. She is a practicing family law attorney and lives in rural Maryland. Visit Grace online at her website, Facebook, Twitter, and Goodreads.