Hi everyone! Julie Ann Walker here celebrating summer with my newest release, FUEL FOR FIRE
With the sun high in the sky, your toes in the sand (hopefully), and a cold drink in your hand (naturally), it's time to kick back and enjoy some rockin' romantic suspense. Have I got just the thing. FUEL FOR FIRE has it all. Sass, snark, suspense, steamy hot lovin', and all the sexy shenanigans that fans have come to know and love about my bestselling Black Knights Inc. series.
Don't believe me? Read on for a taste of FUEL FOR FIRE and the whirlwind that is CIA agent Chelsea Duvall and BKI bada$$ Dagan Zoelner!
"There must be a better way to get this job done."

Dagan Zoelner noted his own thunderous expression in the mirror hanging on the wall near the front door before returning his attention to Chelsea, sullenly eyeing her when she leaned close to her reflection to apply lipstick in a shade that could only be described as take-me-big-boy pink.

When she blew a kiss at him in the mirror, a coiling awareness tightened his gut. Then she turned and gifted him with a look that would have made a lesser man instinctively reach to protect his balls.

"Lands sakes alive, Z! You're going to whip out your misogyny every morning?" That husky voice of hers…it did things to him, and she planted her hands on her fantastically curvy hips. The woman was built like a Kardashian, no doubt about it, but the familiar stance reminded him not of a Kim or Khloé, but of a pint-sized Wonder Woman.

All she's missing are the gold cuff bracelets and the flowing black hair.

Because while Chelsea's hair was dark and shiny, it was as short as a little boy's. A pixie cut, he thought it was called. And that word described Chelsea Duvall perfectly.

With her smooth café-au-lait skin, her copper-colored eyes that frequently glinted with mischief, and the sprinkling of freckles like cinnamon across the bridge of her button nose, she was an ethereal creature. One he wanted to put in a gilded cage so he could keep her safe from the cruel world. And, more importantly, from the likes of Roper Morrison.

"It's not misogyny. It's a cold, hard fact. You're not qualified for this kind of work."

"Oh good grief!" She tossed her hands in the air. She was unaware that the movement caused her blazer to gape open, revealing a set of spectacular breasts that stretched tight the fabric of her lavender blouse. "It's déjà poo. As in, I've heard this crap too many times before."

"Frequency doesn't make it any less true." He ripped his eyes away from the vast landscape of her chest because…you know…he refused to be that guy. "I'm just saying"—he eyed her mulish expression—"if you were going to get the chance to plant the virus, it would've happened by now."

"Says who?" She thrust out her chin. It was small and pointy, and he had the oddest urge to bend down and kiss it.

"Says me."

She rolled her eyes and adjusted her glasses. "And you're the ultimate authority…uh…why?"

"Let me see. Maybe it's the hundreds of successful missions I've—"

"Lord have mercy," she interrupted, slipping into the unhurried drawl that revealed her Southern roots. "You realize if I wanted to commit suicide, all I'd have to do is climb your ego and jump down to that place where you keep your humility."

Before he could think of a good comeback, she continued. "And, sure, okay, let's stand here and go through all the reasons I'm not qualified for this kind of work. Again. No, really. I love beating a dead dog. You go first. And then when your arm gets tired, I'll jump in. Ready? Go."
See what I mean? Dagan and Chelsea spar like nobody's business. And just wait until they finally give in to their fiery mutual attraction. It might cause your e-reader to spontaneously combust or curl the pages of your paperback!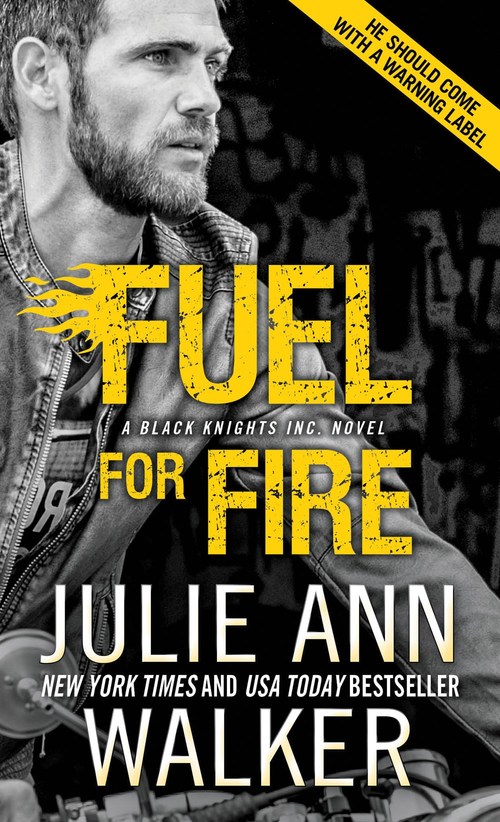 A brooding covert operative and a spunky CIA agent discover a burning passion in the next installment of Julie Ann Walker's red-hot BKI series
Dagan Zoelner has made three huge mistakes
The first two left blood on his hands.
The third left him wondering…what if? What if he had told the woman of his dreams how he felt before his world fell apart?
Spitfire CIA agent Chelsea Duvall has always had a thing for bossy, brooding Dagan. It's just as well that he's never given her a second look, since she carries a combustible secret about his past that threatens to torch their lives…
Romance Suspense [Sourcebooks Casablanca, On Sale: July 1, 2017, Paperback / e-Book, ISBN: 9781492608783 / eISBN: 9781492608790]

There is plenty of fuel in this fire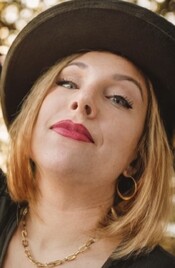 Julie Ann Walker is the New York Times and USA Today Bestselling Author of the Black Knights Inc. romantic suspense series. She is prone to spouting movie quotes and song lyrics. She'll never say no to sharing a glass of wine or going for a long walk. She prefers impromptu travel over the scheduled kind, and she takes her coffee with milk. You can find her on her bicycle along the lake shore in Chicago or blasting away at her keyboard, trying to wrangle her capricious imagination into submission.