When I was thinking about what to write about, it was easy. You see, we all love our heroes to be a certain way. Looks can change and occupations, but the core of the men will be the same. We all want our heroes to be men we can fall in love with time and time again. The ones we can escape with, for a little while and pretend we're the heroines being made love to. That's my goal when I sit down to write, creating characters my readers fall in love with, even if in previous books they may have hated him or her. To me, that is the ultimate challenge.
I love to write romance, and my heroes tend to be strong, dominate men who put their loved ones, especially their women first, but my heroines are every bit as amazing. However, sometimes life gets in the way as it does in real life and things don't always go according to plan. I kinda like to torture my characters before the HEA. I like the saying "You'll appreciate it more if you have to work for it," and definitely put it to the test between the pages of my stories. I think it makes them more relatable and the readers can imagine themselves as either the heroine, or hero.
Top 3 things I like in my heroes:
A strong sense of loyalty for those he loves. At his core, if he's loyal, he'll never betray their trust without a reason. Even then, by the end, there's usually a twist that will show that betrayal wasn't really a betrayal. (Hence redeeming a hero which I'll get to)
He also needs to not be "perfect". I don't mean in looks, although, he doesn't have to be GQ gorgeous, but I do love a sexy hero. For example: the hero is a major jerk thinking of himself, or a workaholic or commitment-phobe…until "the one"
The protective alpha. Yes honey, we all want one of those. A hero willing to step in front of you in any situation, or lift the burdens from your shoulders. An innate sense of protection. Even if doing so is the hardest thing he's ever done, he'll do it to protect his family and loved ones. At the heart of every hero there's…integrity, honor and a deep-seated will of iron.
These heroes will do anything to keep the ones under their love and protection safe, even sacrifice themselves to do so. Sometimes, when they do the right thing, it'll cost them their lives or friendships, like in my story Delta Redemption. When I had originally written about the hero in this story he was supposed to be the "Bad Guy", because you know…every good romance book has to have one of those. But, when my editor was reading Delta Salvation, she put in the comments section in all caps and highlighted "Jase is not dead. He needs a story." Now, that comment was in book 1. I read it again, and thought…I think you're right. Jase is not dead, and he is not the bad guy.
Jase is everything I would want in a hero, and definitely redeemable. You see, his entire Navy SEAL team thinks he's a traitor. The entire world thinks the same. Sent to prison for crimes he didn't commit, lost the woman he loved he was devastated. However, he escapes and his old team thinks he's the bad guy working against them. On more than one occasion, he crosses paths with his old team, but he's always one step ahead. Danger becomes second nature and death part of life until the man who set him up is killed in an auto accident. Jase couldn't resist going to watch the man be buried, only he had no clue watching Admiral Frazee's funeral and seeing the admiral's daughter, the woman he'd loved and lost would make him wish for things he couldn't have. New orders has him watching Brooke Frazee, something he didn't mind doing, but more twists and secrets are revealed. Will Jase be able to keep them all safe, especially when he finds out Brooke was hiding an even bigger secret?
Do you like stories of redeemed heroes? Do you like your heroes to be flawed? For a signed copy of the first book in my SEAL Team Phantom series and an ebook copy of this book, comment below.
SEAL Team Phantom #6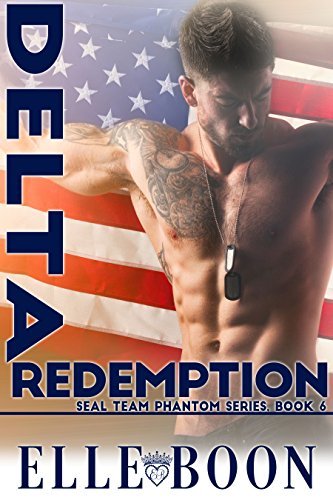 Jase had his life mapped out in front of him. He was the leader of SEAL Team Phantom and planned to continue moving up in the ranks, until he met his mentor's daughter. Falling for Brooke Frazee wasn't on his agenda, but from the moment he saw the Admiral's daughter, all bets were off.
Brooke's life wasn't always easy, but she dreamed of someday finding her happily ever after. She never planned on falling for a military man like her father, until she unexpectedly meets Jase Tyler at her door. The thought of being with him both terrified and excited her.
Jase knew Brooke was the woman for him. After declaring their love for each other they were forced to part ways, for reasons Brooke will never understand. Jase is left with his heart in shreds as he's shipped off on a mission, unsure of his return. Will war make him forget everything he's leaving behind or will his mission leave him branded as a traitor?
Brooke was shattered when Jase left, but she was forced to move on with her life even though her dreams had changed. She's not prepared when the man from her past walks back through the door, or for the secrets they uncover while on the run from danger.
Jase, no longer a member of Phantom Team, but not knowing who else he can trust to protect what he holds dear, calls on his former SEAL Team. As they reunite as a unit and work together, they find out that nothing is what it seems. If Jase and Brooke live through the coming days, will their love be able to endure when the dust settles?
Romance Military [On Sale: October 24, 2017, e-Book, ISBN: 2940154954690 / eISBN: 9781386586463]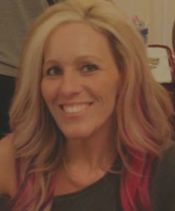 Elle Boon lives in Middle-Merica as she likes to say…with her husband, two kids, and a black lab who is more like a small pony. She'd never planned to be a writer, but when life threw her a curve, she swerved with it, since she's athletically challenged. She's known for saying "Bless Your Heart" and dropping lots of F-bombs, but she loves where this new journey has taken her.
She writes what she loves to read, and that is romance, whether it's erotic or paranormal, as long as there is a happily ever after. Her biggest hope is that after readers have read one of her stories, they fall in love with her characters as much as she did. She loves creating new worlds, and has more stories just waiting to be written. Elle believes in happily ever afters, and can guarantee you will always get one with her stories.