The vast majority of my plotting is done either driving to and from work, or in the shower. Seriously, if I could get a water proof computer set up in my master bathroom, I'd plot a book in half the time.
Despite my propensity for free-thinking behind the wheel and while washing my hair, the general premise for the Eden Series came from someplace completely unexpected. I was in my kitchen one afternoon prepping for some guests to come over and running horribly late, when I spun toward something sitting on the countertop across the room, held out my hand palm up, and tried to "summon" the object to me.
No, I'm not delusional. (Well, okay. Maybe I'm a little bit nutty, but they tell me it's all part of the job.) Still, what shocked me with my simple action was that I fully expected the object to fly across the room and land in my palm. I didn't plan it. I just did it as if it were completely natural.
About three seconds later—once I'd double checked to make sure no one had seen what I had done—I realized the reason I'd believed I could actually pull off such a feat was because I'd been dreaming of having such powers for weeks. I'd also been flying and casting fire from my palm.
My brain took off with the idea, molding the dream into what became one of the telltale signs of Lexi Merrill's lost Myren heritage from book one, UNEXPECTED EDEN. The rest, as they say, is history. Now we're celebrating the release of book three in the series, WAKING EDEN, with only one more release to go in October (EDEN'S DELIVERANCE).
What about you? Have you ever caught yourself doing something you'd originally dreamt of? Or do you have recurring powers in dreams you wish you could manifest in reality? Who knows! Maybe you're one of Eden's lost Myrens! If that's the case, you're in for a treat. Eryx, Reese, Ramsay, and Ludan make for exceptional tour guides. 🙂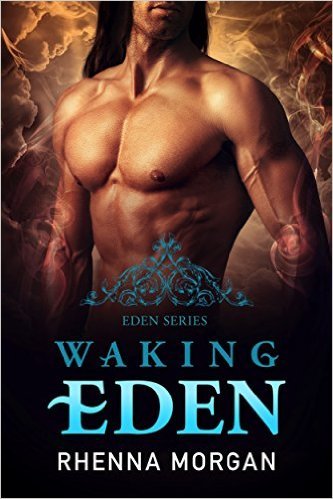 Their only hope for saving their race is to surrender their hearts.
With a long foretold and annoyingly vague prophecy warning of immense change for Eden, Ramsay Shantos is forced to hunt words and legends instead of rebels. For a man of action, it's the worst kind of agony. Until he encounters a sexy librarian who bears the fated prophecy's mark. A mark no human should possess.
Tortured by her mixed heritage, Trinity Blair has enjoyed little human touch in her life, let alone intimacy. Even the most innocent contact fills her mind with a person's deepest, darkest secrets—except for Ramsay. Her immunity to his thoughts sparks a fragile hope that she might finally experience the passion of her Dark Spiritu brethren…unless he's the dangerous crossroads her father predicted.
When knowledge of Eden goes viral in the human realm, Trinity is Ramsay's only hope for quelling mass panic. Can he risk revealing the secrets of his race to the guileless ray of sunshine? Or is she the unknown source of Eden's destruction?
Warning: Contains one playboy warrior well-equipped with wicked words, a panty-melting grin, and well-honed moves in and out of the bedroom.
Romance Contemporary | Romance Paranormal [Author Self-Published, On Sale: July 26, 2016, e-Book, ISBN: 9781945361005 / eISBN: 9781945361005]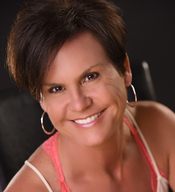 Rhenna Morgan writes for the same reason she reads—to escape reality.
Yes, her life rocks—two beautiful little girls, a great husband, a steady job, and the kind of friends that would take you out back if you hurt her. But, like most women, she's got obligations stacked tight from dusk to dawn. So, when the world gets her down, she slips into something…less realistic.
Romance is a must. So is a steamy romp (or four). Nothing thrills her more than the fantasy of new, exciting worlds, strong, intuitive men, and the sigh of, "Oh if only that could happen to me."
So, if you're picking up one of her books, expect portals into alternate realms and men who'll fight to keep the women they want. Romantic escape for the women who need it.