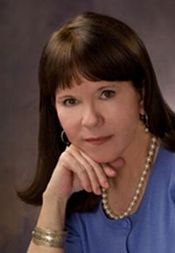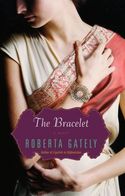 Inspiration – that elusive gem, that idea that transforms our thoughts and our ideas into the essential essence  of our stories. But, from what magical place does that indefinable pearl emerge? For me, as a nurse and humanitarian aid worker, I find inspiration everywhere. I stand in line at the bank and watch as a woman peers into a glass shelf, and seeing her own reflection, preens with undisguised admiration. I write furiously. I want to capture the set of her eyes, the slight grin as she realizes how intrigued she is by her own reflection.  On the crowded commute to work, I watch as harried drivers, sometimes wild-eyed,  thump their horns, and shout at other drivers.   Everywhere I look there is inspiration and, eager to record it all, I am never without a pen and paper.
My aid work has taken me to a variety of places – from Africa to Afghanistan – and when I took my tentative first steps in the world beyond our own, I knew at once that everything there was inspirational, not just the people, but the rugged landscape, the steaming green tea, all of it sustenance for this writer's soul. Afghanistan, like Africa and Iraq and the Balkans, is a place bursting with inspiring people and inspiring stories at every turn, and my first novel, LIPSTICK IN AFGHANISTAN, was written not just to share my images of that land, but to help dispel the ceaseless illusion that the people of Afghanistan are either terrorists or wild eyed peasants. While Afghanistan's ethnic and border wars have long shaped its violent and stubborn history, it has unfairly colored the world's view of its citizens as well. But the reality is that the Afghans I know are at once both resilient and graceful, and it was those diverse, dissimilar and ultimately inspiring qualities I hoped to bring to my story.
For my second novel – THE BRACELET – released just last week, my focus again was the women who populate these places mired in such misery.   I have always been struck by the wretched reality of daily life for third world women. While they have quite literally woven and then held together the fabric and traditions of their families and nations, they have often been invisible – the last ones fed, the last ones heard, the last ones to really matter. They have suffered at every level, and yet they are resilient, fighting back quietly, never allowing us to forget they are there.   In Afghanistan, I often spied a tiny young girl as she trudged along the village pathways and fields.  This tiny girl, surely destined to live a life of drudgery, of endless chores and arranged marriage, never missed an opportunity to pummel whatever local boy crossed her path. For a female who was surely doomed to a life of never-ending work, it seemed to me that she was releasing a lifetime of power in the short time she had to be free, really free. She had a mischievous, engaging spirit that gave me hope for Afghanistan's future, and gave me inspiration for my novel.
But the world beyond us  is filled with possibilities, with achingly sad stories, where even a rock can be a source of inspiration.  And lest we forget,  there is inspiration here as well. I find it in my patients struggling to get well, or in the faces of the fretful refugees I know. I find it too in a crowded supermarket  and in lines at the bank. The world is filled with miracles and with inspiration, and I hope that everyone, especially writers, finds their own miracles and shares them with the rest of us.
To comment on Roberta Gately's blog please click here.