Hi, there. . . Robin here. I'm getting so excited for the release of my thirty-fourth novel, DEAD SILENCE. I have to say, I love this book. The heroine is strong, yet flawed in how she perceives some of what is going on around her. She's kicked into action when her son is threatened. Her love for her son–willing to do anything to protect him is a mother's instinct I relate to so well, having three daughters and two grandsons. The love of a mother for her child is so ingrained in me that I forewent any romance in the story, allowing the love between mother and child to take the forefront emotion.
I've been asked why I opted for a heroine who is an ASL translator and who has a deaf son. Many years ago, I became friends with someone who is deaf. She shared with me some of her frustrations, but also how her way of life is in comparison to mine. It got me to thinking that being deaf could be thought of as a disability, but could also be used as an advantage. . . it was all in how you looked at it. My friend shared many stories of how she "eavesdropped" by reading lips and learned much about people and how they reacted to issues, enough that it led her into her career field today–a counselor, specializing in providing therapy for the hearing impaired as they live in a hearing world. She was such an inspiration to me with her determination to do what she wanted, on her own terms. She never let being deaf (or anything else, for that matter) slow her down. Her outlook on life changed me in the way I respond to whatever life throws at me. I hope that I portrayed my characters in this positive light.
While I'm a Louisiana girl at heart, I reside in Little Rock, the capital city for Arkansas. Since Bill and Hilary Clinton lived here and claimed it home before Bill was President, we have many political plans and posturing here. The capitol building sits prominently in our downtown area, both beautiful and a little foreboding. We have both the state and the federal courthouses downtown as well, and I spent much time in them conducting research and just sitting in on various trials and cases. Little Rock also has many beautiful parks and hiking trails that my family and I have enjoyed. I saw the city I now call home as a perfect backdrop for this particular story with the beautiful landscape as well as the political undercurrents running rampant throughout the story.
I hope that you enjoy meeting the characters and reading DEAD SILENCE as much as I enjoyed researching and writing it.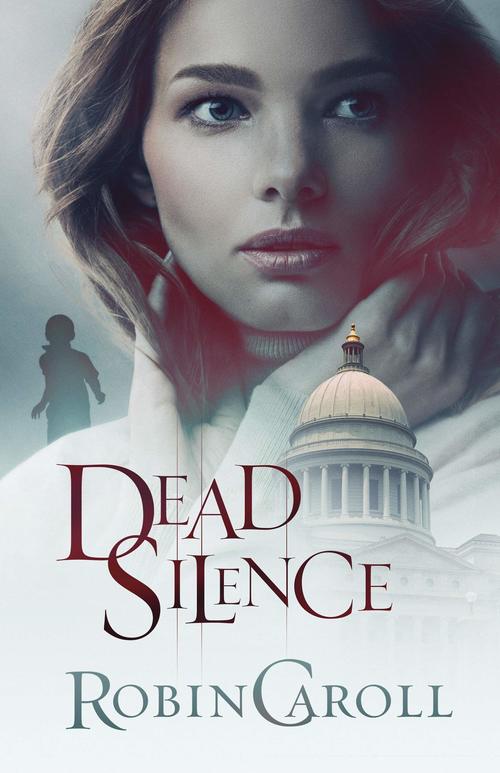 Political games can be deadly…
Elise Carmichael is a court sign language interpreter who reads lips all the time. As a widow with a young son who is deaf, lip reading is simply second nature, until the day she reads the lips of someone on the phone discussing an attempt to be made on a senator's life—a senator who just happens to be her mother-in-law. Before she can decide what she needs to do, she receives the information that her son is rushed to the ER and she must leave. Then she later sees the news report that her mother-in-law has been shot and killed. But when she comes forward, her life, as well as her son's life, may now be in the crosshairs of the assassin.
Mystery | Inspirational Mystery [Shiloh Run, On Sale: June 1, 2020, Paperback / e-Book, ISBN: 9781643523316 / ]

Sometimes handicaps can be an advantage.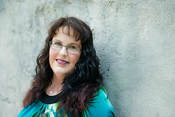 Born and raised in Louisiana, Robin is a southerner through and through. Her passion has always been to tell stories to entertain others. Robin's mother, bless her heart, is a genealogist who instilled in Robin the deep love of family and pride of heritage–two aspects Robin weaves into each of her 30 published novels. When she isn't writing, Robin spends time with her husband of twenty+ years, her three beautiful daughters and two handsome grandsons, and their character-filled pets at home–in the South, where else?