In this time of #stayhome, even introverts like me are starting to go a little stir crazy. I love writing, of course, and reading, but I've needed something else to fill my days.
So let's talk hobbies!
In my recent release, HONOR AVENGED, my hero Marcus loves to surf and watch movies. (He has an encyclopedic knowledge of movie quotes that he uses regularly throughout the series.)
Now, I can barely walk across my house without tripping over my own feet, and I live in the cool and rainy Pacific Northwest, so surfing is no for me. And while I love movies, I don't have Marcus's memory for snappy quotes. So what's a bored writer to do during quarantine?
At first, I tried to keep busy with stuff that needed done around the house. I painted my bathroom. Power washed the front sidewalk. Ignored the pile of laundry sitting on my office chair. I filled my Amazon cart with all the stuff I want, then emptied it again when I saw the total. I tried working out, got through a full week of BeachBody On Demand, then got lazy for a week, then tried again. I walked the dogs. Cleaned the kitchen. Weeded the yard. Sorted my closet. And just generally bounced off the walls.
Then last week I picked up The Boyfriend's Xbox controller. I've never been a big gamer. Although I love writing about bullets flying, I'm not a fan of first-person shooter games. But I've discovered I adore strategy, adventure, and city builder games. My current obsessions are Tropico 6, Subnautica, and Civilization VI. If you have any other suggestions for games like these, drop them in the comments! I'd love to check them out!
The other thing I've started doing is painting. I've always loved to paint, but I'm barely passable as an artist. Still, it's soothing. So when I discovered adult paint-by-numbers kits a few months ago, I was thrilled. I can paint and don't have to worry about whether or not my flower actually looks like a flower! How cool is that?
HORNET Book 6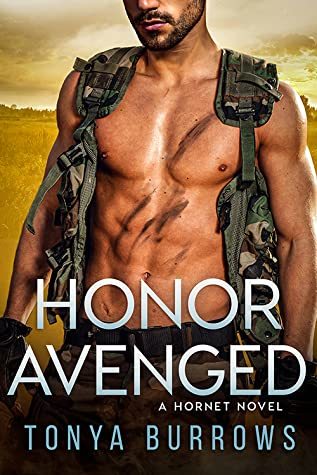 Leah Giancarelli makes balancing her new role as a single mom look easy, but she'd have crumbled if not for her late husband's best friend, Marcus. She has her issues with HORNET, an elite hostage rescue team–after all, Danny would still be alive if he'd never accompanied them on their last mission–but Marcus has always been by her side, a strong shoulder to lean on. . .
Until, after one impulsive kiss, he's so much more.
Eaten alive by guilt, Marcus takes off, leaving both HORNET and Leah behind. Alone is easier. Safer. Because his feelings for Leah are all kinds of wrong, the worst kind of betrayal, and he can't trust himself not to act on them.
But Danny's death was only the beginning. Whoever hired the hitman is looking for something, and they think Leah knows where it is. . .
Each book in the HORNET series is STANDALONE:
* SEAL of Honor
* Honor Reclaimed
* Broken Honor
* Code of Honor
* Reckless Honor
* Honor Avenged
Romance Suspense | Romance Military [Entangled: Amara, On Sale: May 18, 2020, e-Book, ISBN: 9781682816059 / eISBN: 9798644537891]
Tonya Burrows wrote her first romance at age 13 and hasn't put down her pen since. Originally from a small town in Western New York, she suffers from a bad case of wanderlust and usually ends up moving someplace new every few years. As of now, she lives in the Pacific Northwest with The Boyfriend, a diva schnoodle, a plucky pug-mix, and #writercat.
When she's not writing about hunky military heroes, Tonya can usually be found kayaking, hiking, or road tripping across the country. She also enjoys painting and B grade disaster movies.