You know how gum adheres to the bottom of your sneaker on a hot summer day? You can't shake your foot free or peel it off, at least not that easily. What you don't remove gets pressed in between the grooves, becoming so enmeshed over time, it blends with the sole. That's how my mama's words stick to me.
I remember how quickly my folks declared, "Nothing good happens after midnight" when I asked about changes to my curfew. Mama drove this point home one Friday night at a school dance when I was partying too hard to realize the time. Suddenly the music stopped and the deejay announced, "Robin, your mom is here to pick you up." Trust me, not even Cinderella in her pumpkin could've caught me scooting out of that high school dance. But I didn't run far from Mama's words of wisdom. Just ask my own little people.
When she says something, you'd best believe it, hold on to it, and apply it. So when she told me, "Robin, I'm not your friend," I took that pronouncement to heart, just like an arrow to its target. Her words hurt for a time, more than any sticks and stones ever could. After all, didn't she love me? Didn't she care what I thought, how I felt? What or who could be better than a friend?
Now that I've birthed more than a few little people, I can see Mama's point, not just feel the sharp end of it. I'm not your friend­­­­ carries more power than pain because I've realized the statement is marinated in experience, the way you tenderize a tough cut of beef. It just took some time to chew on it. A few years ago, I even served up a heaping bowlful of Mama's words to my own daughter.
And sure enough, Songbird nearly choked on them. While she was used to hand-me-downs, those words didn't fit as snugly as a gently used sweater or even a pair of mom jeans; they didn't warm her like her grandma's recipe for homemade hot chocolate. It was all well and good for me to tell her no from time to time, to hand her a two-page chore list on Saturday mornings, to teach her algebra, and to make her practice the piano forty-five minutes daily. Yet, her teenage self believed we were on the same playing field. Hadn't we exchanged silent giggles behind her daddy's back? Didn't we share the same females struggles, hormones, and moods? Wasn't I the one who'd just borrowed her leggings and asked for advice on an outfit? Didn't she manage my social media, help with the little people, and make breakfast? What could be better than a friend?
A mother, for one, at least so said mine. Vivienne Owens, my character in 'Til I Want No More, would agree. She and her daughter Maxine had a good talk about the very same thing.
By Vivienne's estimation, friends walk alongside; they don't drag you kicking and screaming to Sunday school if need be. They lend an ear, a pair of earrings, or a hand; they don't go without eating or sleeping to make sure you have everything you need, plus that iPhone you don't. They call you when they can; they don't call you out at midnight for misbehaving and then call you down for a hearty breakfast eight hours later. Friends love you to death, but they're not over-the-top, I'll-die-for-you-if-I-don't-kill-you-first kind of mamas like Vivienne. Like my mama. Like the mother I try to be to my own peeps.
By grace, Mama had the wisdom and the wherewithal to do what was best for me despite what I thought and how I felt. So when I hoped the dance floor would swallow me whole that night and I strained against her tight parental reins? Mama let my friends handle that God-designed part of me that sought commiseration and a gentle "there, there"; she exercised her God-given authority to address that part of me that needed correction and her steely "Do you know what time it is?"
Yes, ma'am, I did then, and I do now. At this time in my life—and hers—I'm holding tightly to those reins Mama had loosened over the years, the ones I pulled against. But I'm also clinging to our relationship that fits us like my favorite orange Converses, vintage and brand-new at the same time. We talk about the men we're married to, click our tongues at the world's nonsense, and swap recipes and advice. We've helped each other in unexpected, hard places. She's held my hand; I've used mine to steady her. I fuss and direct, in the most respectful way possible, mind you, so every now and again, Mama calls me "the general."
But she never calls me friend, and that's okay. She usually calls me her baby, even at my age. And when she says it, I know she means it.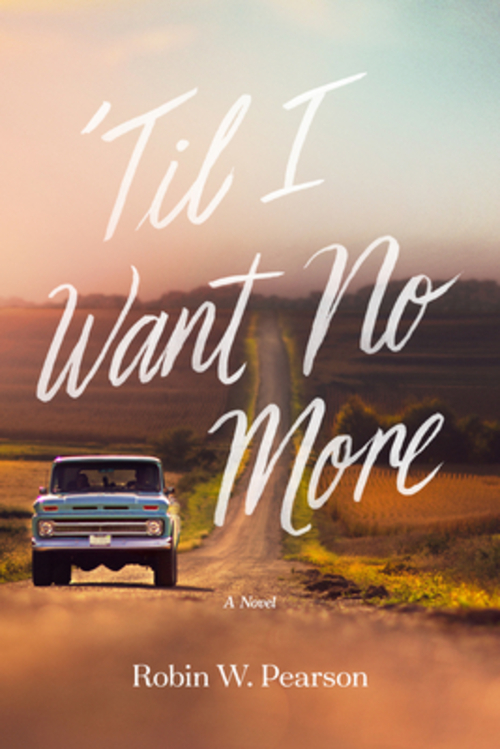 "Pearson delivers a poignant debut that explores the faith of one African American family. . . . The writing is strong, and the story is engaging, and readers will be pleased to discover a new voice in Southern inspirational fiction." –Booklist
When the man she loved years ago returns to town, one young woman's complicated past rises again, threatening to expose her well-kept secrets.
If Maxine could put her finger on the moment when her life went into a tailspin, she would point back twenty years to the day her daddy died. She tells herself he's the only person who ever really knew and loved her, and if he hadn't left her behind, her future would've taken a different path. No absentee mother, no stepfather, no rebellious ripping and running during her teenage years. And no JD, who gave her wandering young heart a home, at least for a time.
But that's over and done with. All grown-up now, Maxine has pledged her heart and ring finger to Theodore Charles, the man she'll promise to love, honor, and obey in front of God and everybody. At least that's what she's telling anybody who will listen. The only folks buying it are the dog and the readers of her column, however. Her best friend and family aren't having it–not even Celeste, the double bass-playing thirteen-year-old the community of Mount Laurel, North Carolina, believes is Maxine's adopted sister. And apparently, neither is the newly returned JD, who seems intent on toppling Maxine's reconstructed life. As her wedding day marches ever closer, Maxine confronts what it means to be really known and loved by examining what's buried in her own heart and exposing truth that has never seen the light of day.
A Christian fiction novel with a poignant story of romance, a search for truth, and a journey to redemption. For fans of Chris Fabry, Lauren Denton, and Charles Martin.
Christian | Inspirational | Women's Fiction Southern [Tyndale House Publishers, On Sale: February 2, 2021, Paperback / e-Book, ISBN: 9781496441577 / eISBN: 9781496441591]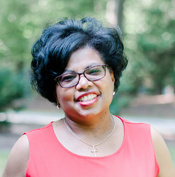 Robin W. Pearson's writing sprouts from her Southern roots and her love of her husband and seven children. Both lend authenticity to her novels. After graduating from Wake Forest University, she has corrected grammar up and down the East Coast in her career as an editor and writer that started with Houghton Mifflin Company twenty-five years ago. Since then she has freelanced with magazines, parenting journals, textbooks, and homeschooling resources. Follow her on her blog, Mommy, Concentrated, where she shares her adventures in faith, family, and freelancing.