Fake relationships: Fake fiances, marriages of convenience – however you work it, I love me some fake relationships. I've written quite a few MOCs because I write historicals, but I read a lot of contemporary fake fiancé books and I can never get enough of them. It reminds me of that scene in Leap Year where they're at that farmhouse and the family makes them kiss – totally cliched, but it works!
Best friends to lovers: Admittedly I've never written one of these myself, but I read a bunch of them. I've always been a sucker for this trope. Frankly I think it stems from the fact that my sister married her best friend when I was like 13 so right at that ripe age for falling in love with falling in love. You get my gist. But it's just the best for people who already love each other to realize that love can now involve sexy times.
Nerds in love: OMG! I'm not sure this is an actual trope, but we're going to call it one for my purposes. I don't care if it's the hero or the heroine that's the nerd, there's just something about the awkward sexiness of cerebral people. I've written lots of these types of characters; my heroines are often bluestockings, but also the heroes too. Characters with intellectual skills are sexy AF!
Right under your nose: I guess this sorta gloms onto the BFF to lovers, but could also work with your BFF's sibling – younger sister, younger brother – any of that works. It's the sudden realization that this person you thought fit in this one box really belongs over in this box and can you please kiss me again like that?
Ugly duckling: Even when I write heroines that would be considered beautiful, most of the time they're ugly ducklings. Sometimes this is metaphorical. Kinda like sleeping beauty – she's immune to her own charms. But the man who sees past her insecurities or maybe even physical flaws and finds a beauty he can't walk away from. Oh yeah, that's the good stuff!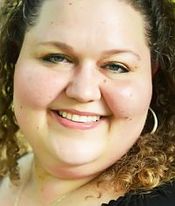 A life-long lover of stories and adventure, it was either become a stuntwoman for the movies or live out those adventures from the safety of her PJ's and computer. Award-winning author, Robyn DeHart chose the latter and couldn't be happier for doing so. Known for her unique plotlines and authentic characters, Robyn is a favorite among readers and reviewers. Publishers' Weekly claims her writing to be "comical and sexy" while the Chicago Tribune dubs her "wonderfully entertaining." Robyn is an award-winning author as well as being a four-time RT Bookclub Reviewers' Choice award nominee, and a three-time RomCon Reader's Crown nominee.
Sign up for Robyn's newsletter www.robyndehart.com/newsletter/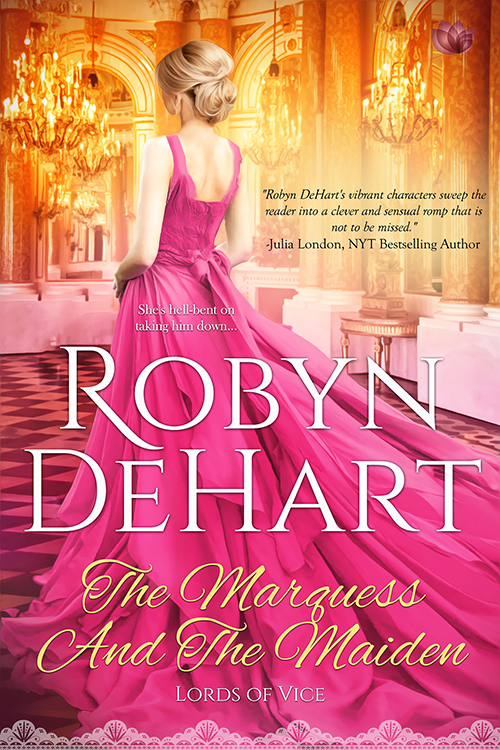 Harriet Wheatley is the mastermind behind the Ladies of Virtue's quest to rehabilitate the gentlemen of the ton. So when it comes to selecting her own target, she knows who to choose: Oliver Weeks, Marquess of Davenport—the most extravagant wastrel in all of London.
Known for his opulent lifestyle, Oliver isn't surprised by Harriet's confrontation. It's obvious Harriet longs for any way to take him down a notch. She says she'll help him find a bride, but he knows it's only because it gives her the excuse to chastise his indulgent ways.
Oliver has good reason for his flagrant overspending, but Harriet will hear nothing of it. So he has no choice but to teach the lady a lesson, even if it means risking his heart to the hard-headed and fiery woman.
Romance Historical | Romance [Entangled Scandalous, On Sale: September 10, 2018, e-Book, ISBN: 9781725773233 / eISBN: 9781640634978]