We've all been told never to judge a book by its cover, but the truth is, that's exactly what we do, especially when we're shopping at an online site. Graphic designers work hard to create covers that, even in a size no larger than your fingernail, grab your eyes and don't let go.
So what happens when, seduced by that gorgeous cover, we buy the book only to discover that the story inside doesn't deliver on the implicit promise of that cover?
The author described the hero as an adorable beta male, but the alpha guy on the cover would make the head of a werewolf pack slink away in fear.
The story was erotic paranormal, but the cover was a cutesy cartoon.
The heroine of the story was a fiery redhead, but the cover model was a die-away blonde.
The cover depicted smoldering lust between the H/H, but the story was cozy small-town love.
The story featured characters with diverse backgrounds, but the cover models were all Caucasians.
The book was part of a series, but the cover looks nothing like the other books in the series.
Mismatches of this sort can create all kinds of issues for not just readers but authors, too—because a disappointed reader can often translate into a reader with an opinion to share. So when I designed the cover for THE DEMON ALWAYS WINS (full disclosure—the actual graphics work was performed by Trevor Griffiths at Spark Creative Partners), I wanted to be sure the cover matched the story inside.
I toyed around with making a "people cover"—a cover with models representing the characters. I found a stock photo of a young gambler surrounded by cards and poker chips that perfectly captured Belial, my protagonist. And I found some sourpuss photos of a pretty blonde nurse that could easily have been Dara. I considered asking my graphic artist to construct a cover with gambler Belial against a dark, smoky background in the lower right-hand corner blowing cigar smoke at a peeved Dara against a celestial blue backdrop in the upper left-hand corner. It would capture not only their appearance but also their personalities and the conflict between them.
Then a friend with a marketing background suggested that I reconsider. The cover I envisioned, she said, was too on the nose. It also limited any potential cross-over appeal for THE DEMON ALWAYS WINS outside the romance genre. She recommended doing what is termed an object cover, instead—a cover that centers on a symbolic object instead of characters. So Trevor and I created a cover with a hand holding out a tempting red apple while a snake winds up the wrist and across the top of the apple.
I've had several people ask why in the world I'd put a picture of a snake on a romance novel—it turns out a lot of women really don't like snakes! But the snake-and-apple create such a clear metaphor. Nearly every reader of English instantly gets the reference to the Garden of Eden. It captures both the atmosphere (temptation! danger!) and the story line of THE DEMON ALWAYS WINS.
What do you like to see on book covers?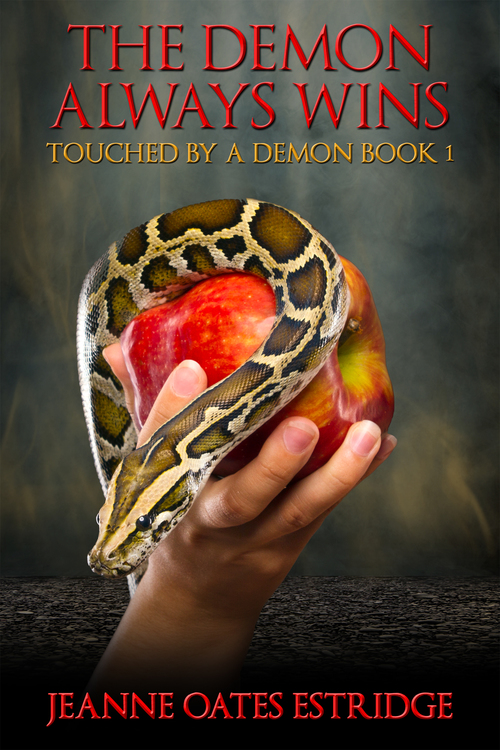 Seven short weeks. After beating his boss at the poker table, ambitious demon Belial must appease Satan, so he takes on a new bet. If he can get God's champion to curse God, aloud and in public, within the agreed timeframe, Hell gains another soul and Belial earns a coveted promotion to chief executive demon—second only to Satan himself. The demon always wins, but this time the deck may be stacked against him.
Seven long weeks. Widowed nurse Dara Strong is the ace up God's sleeve. The granddaughter of famous demon fighters, Dara has no problem recognizing Belial as Dr. Ben Lyle. When the demon in doctor's disguise he appears in her clinic, she kicks him out the door. If she can hold out against the alluring demon till the wager expires, Dara will be safe—but she already has plenty of reason to curse God, and Belial, the most successful soul-stealer in the history of Hell, is not about to give up easily.
Belial may look heavenly, but his soul belongs to Satan. As the battle between these cosmically well-matched opponents escalates, conflict breeds passion and passion transforms into love. Caught between a victory-hungry Satan and an unforgiving God, Belial and Dara discover there may be only one way to ransom the soul of a fallen angel: sometimes you have to go through Hell to claim your Heaven.
Romance Paranormal [Author Self-Published, On Sale: September 1, 2018, e-Book, ISBN: 9781949451016 / ]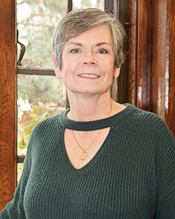 Jeanne Oates Estridge wrote her first short story in third grade, a tale of birth-control-challenged bunnies who named their children in alphabetical order—Alice, Benjamin, Cathy, Dexter—all the way down to baby Zachary. Later that year, when given an assignment to depict what she wanted to be when she grew up, Jeanne drew herself in a floor-length, crayon-blue dress, sitting at a typewriter.
Life has a way of handing us detours, though, and Jeanne wound up earning her degree, and her living, as a computer analyst. She continued to write at night and on weekends, but she could never quite manage to write anything that satisfied her.
But she didn't give up. In 2012, she returned to college to earn a Master's Certificate in Creative Writing at the Nora Roberts' School of Romance Writing at McDaniel College. Working under the mentorship of NYT Bestseller and former high school English teacher Jenny Crusie, Jeanne wrote a paranormal romance that went on to win the 2015 RWA® Golden Heart®.