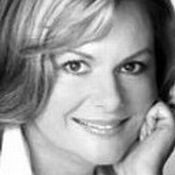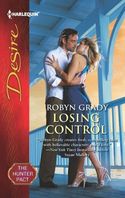 Many readers love to follow linked stories. I'm partial to connected books that explore various members of a family. So when I planned my first series for Harlequin Desire, I invented a powerful dynasty with three very different brothers – then I threw in a "baby" kick-ass sister for good measure.
Enter Cole, Dex, Wynn and Teagan Hunter.
Cole bears the weight of being firstborn. Not only has his father become the target of an assassin, corporate decisions made by brothers Dex in Los Angeles and Wynn in New York have put strains on Hunter Enterprises, the family's world-wide media-based company. Then there's the huge make-or-break football contract he needs to seal, like, yesterday. To top it off, his Dad has it in his head that Hunter Broadcasting in Australia should produce a television program that is bound to bite the ratings dust as soon as it airs.
Should be easy to convince his father to get out of the crosshairs and take a vacation, leaving Cole to get on with business, including cancelling that new producer's contract. But nothing's never easy, particularly when instant physical attraction is involved.
When producer Taryn Quinn promises to give Cole everything he wants in an associate – when other employees give Taryn the cold shoulder because everyone knows her days there must be numbered – Cole shrugs into his white knight armour. Against better judgement, he decides to give Taryn a chance – but only on the proviso that he come to her first location survey to take place on an exclusive luxury island in the Pacific.  Unfortunately for Cole, Taryn has a few surprises of her own up her sleeve.
Do you enjoy reading linked books? Which series or series author is your favorite?
LOSING CONTROL is available on N.A. shelves now!
A copy of  LOSING CONTROL is a giveaway for one commenter today.
To comment on Robyn Grady's blog please click here.