A WINNING SEASON is the 10th and final title in the Wickham Falls Weddings series.
I wanted to end the series with a heart-warming, emotional story about a recent high school graduate who puts her life on hold to raise her six and eight-year-old brothers after the death of their parents.  The knowledge that as a toddler her mother gave up full custody of Zoey to her ex-husband makes it even more distressing for her not to abandon her younger siblings to the foster care system.
Ten years later her eldest brother has enlisted in the military.  However, it is sixteen-year-old Harper who is acting out and challenging the limits of Zoey's rules, making it difficult for her because she can't work and monitor his whereabouts.  She is ready to give up on him when her new next-door neighbor offers to mentor him.
Sutton Reed left Wickham Falls to enter college on athletic and academic scholarships and returns two decades later as a retired major league baseball hometown hero.  Sutton has quit the game and looks forward to reuniting with friends and family away from the spotlights and the roar of crowds.  He rents the house next to Zoey Allen and although aware of the sacrifices she has made to take care of her brothers, he offers to step in and become a role model for Harper, while at the same time he finds himself drawn to his beautiful neighbor.  He then begins to question whether his motives are truly altruistic because his feelings for Zoey go beyond helping her brother.
A is for All-Star. Sutton is the consummate MLB athlete.  He has been named Rookie of the Year, World Series Most Valuable Player, voted to play in All-Star Games, and has won the Home Run Derby.
*
W is for Wickham Falls. Sutton and Zoey's hometown. The West Virginia townspeople always come together to take care of their own during a crisis and it is no different when Zoey loses her father and stepmother.
I is for a shared tender Intimacy. Zoey experiences with Sutton. It has been more than ten years since she has had a relationship with a man and Zoey knows the sacrifice has been worth the wait.
N is for Neighbors. Sutton rents a house next door to Zoey's making them neighbors.  Sutton has returned to Wickham Falls and decides to rent a furnished house rather than live with relatives because he has come to value his privacy – something that was missing when he lived in Atlanta, Georgia.
N is for Night. Zoey sits up at night waiting for her brother.  During the summer school recess Harper has a ten o'clock curfew, but he has been coming home closer to midnight while engaging in underage drinking.
I is for Incensed. Zoey is incensed when Sutton interferes after her mother's unexpected return to Wickham Falls.  She angrily reminds him not to preach to her to make amends with her mother when he doesn't have a relationship with his own father.
N is for Night again! Sutton and Zoey enjoy spending nights together.  Whether sitting on the porch or cooking together they go from neighbors to friends and finally to lovers.
G is for Gold Gloves. Sutton as a first baseman has been awarded several Gold Gloves. .  and he has graced the covers of several sports and men's magazines.
*
S is our main hero Sutton Reed.  Sutton is a hero on and off the baseball diamond when he takes the time to mentor at-risk youth while providing scholarships to those in need.
E is for Easy transition. Sutton makes an easy transition from pro athlete to high school history teacher.  Knowing there was life after baseball, Sutton has earned degrees in history and is hired as a substitute teacher at the local high school.
A is for Abandonment. Zoey has unresolved issues about her mother abandoning her as a toddler.  From the age of two to nine Zoey only knew her father until he remarried, and her stepmother fills the void that has been missing in her life.
S is for Sister. Our main heroine Zoey Allen is the best sister that her brother could ever ask for.  Zoey sacrificed love and a career to take of her brother until he can graduate and/or go to college or enlist in the military.
O is for Overprotective. Zoey's brother accuses her of being overprotective.  Harper complains that Zoey doesn't allow him the freedom other boys his age have, but she tells him his behavior will lead to him being arrested and becoming a criminal justice statistic.
N is for Nurse. Zoey has always wanted to become a nurse.  Once she becomes the legal guardian for her brothers Zoey knew she had to delay attending nursing school for at least twelve years.
Wickham Falls Weddings Book 10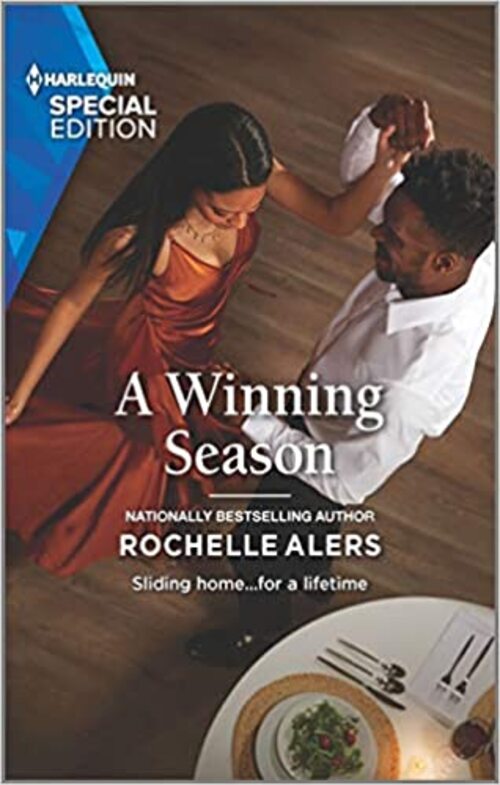 Sliding home. . . for a lifetime
The girl next door. . .
Or a grand slam love?
Baseball ace Sutton Reed's returned home triumphant after years in the majors. When he moves next door to a troubled young man, he's determined to help–for the boy's sake and for the boy's gorgeous older sister, Zoey Allen. After sacrificing everything to keep her family together, Zoey has no time for romance. . . even with a hometown hero. But will this unlikely combo be the home run love story they all deserve?
Nationally Bestselling Author
Romance Series | Romance Contemporary [Harlequin Special Edition, On Sale: August 25, 2020, Hardcover / e-Book, ISBN: 9781335894793 / eISBN: 9781488070044]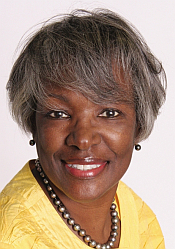 Rochelle Alers has been hailed by readers and booksellers alike as one of today's most prolific and popular African American authors of women's fiction. With nearly two million copies of her novels in print, Ms. Alers is a regular on the Waldenbooks, Borders and Essence bestseller lists, and has been the recipient of numerous awards, including the Gold Pen Award, the Emma Award, Vivian Stephens Award for Excellence in Romance Writing, the Romantic Times Career Achievement Award and the Zora Neale Hurston Literary Award.