Instead of trying to find your perfect match in a dating app, we bring you the "Author-Reader Match" where we introduce you to authors as a reader you may fall in love with. It's our great pleasure to present MarcyKate Connolly!
Writes:
Fantasy novels with undertones of classic stories. MarcyKate's most recent book, TWIN DAGGERS (out August 25!), is a fantasy spin on Romeo + Juliet . . . if Juliet and her twin sister were magic-wielding spies out for revenge in a world of magic versus machines.
About:
MarcyKate loves books, dogs (especially pugs!), and caffeine, and has minor obsessions with Jane Austen, Shakespeare, and Grimm's fairytales. She's a night owl who enjoys staying up late plotting all the terrible twists that will befall her characters, researching strange and/or paranormal things, or reading an unputdownable book until dawn.
What I'm looking for in my ideal reader match:
• Loves confident, mission-driven girls
• Enjoys being immersed in complex fantasy worlds
• Sucker for star-crossed lovers
• Doesn't mind a betrayal or two
What to expect if we're compatible:
• Feminist spins on classic stories
• Girls who know their own worth and the boys who love them
• Ancient conspiracies
• Sisters who would go to the ends of the earth for each other
• A sweet, swoony slow-burn romance
• Twists! Secrets! Treachery!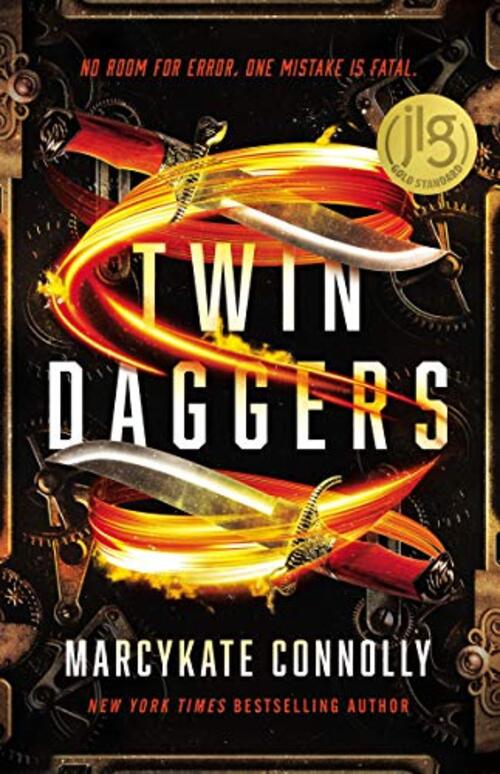 Aissa's life is a web of carefully constructed lies. She and her twin sister, Zandria, are Magi spies, a magical people most believe to be extinct. And they're on a mission for revenge. 
This action and adventure spy thriller–a fantasy spin on "Romeo and Juliet" from New York Times bestselling author MarcyKate Connolly–is perfect for fans of Marissa Meyer and Elly Blake and is about to become your new obsession!
By day, Aissa and Zandra play the role of normal young Technocrats eager to fulfill the duties of their new apprenticeships. By night, they plot their revenge to retake their city from the Technocrats. But then Aissa is given a new mission: find and kidnap the heir to the Technocrat throne, who is rumored to be one of the Heartless–a person born without a working heart who survives via a mechanical replacement–and has been hidden since birth.
Aissa is more likely to be caught than to be successful, but she's never been one to turn down an assignment, even if the hunt is complicated by a kind Technocrat researcher who is determined to find a cure for the Heartless. But when Zandria is captured by the Technocrats, Aissa will do anything to get her sister back. Even if it means abandoning all other loyalties and missions. . . and risking everything by trusting her sworn enemies.
Young Adult Adventure | Young Adult Science Fiction | Young Adult Fantasy [Blink, On Sale: August 25, 2020, Hardcover / e-Book, ISBN: 9780310768142 / eISBN: 9780310768166]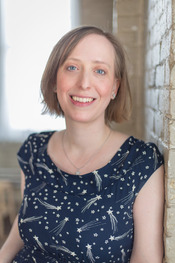 MarcyKate Connolly is a New York Times bestselling children's book author who lives in New England with her family and a grumble of pugs. She graduated from Hampshire College (a magical place where they don't give you grades) where she wrote an opera sequel to Hamlet as the equivalent of senior thesis. It was also there that she first fell in love with plotting and has been dreaming up new ways to make life difficult for her characters ever since. You can visit her online at www.marcykate.com.