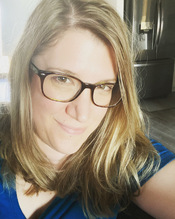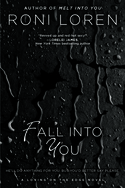 If you're a regular romance reader, you know that most books tend to be part of a series. Some of those series are truly books that are sequels to each other, meaning you have to to start with the first and move forward or you're kind of lost. The first one that comes to mind is the Sookie Stackhouse series. Yes, each story has a new plot arc, but you really miss out if you haven't read them in order.
And then others are what I'd call connected standalones, meaning the books have connected characters or a shared "world" but can each be read on their own with no issues for the reader. This is what I write. All of the characters in my Loving on the Edge series exist in the same place and know each other. And most of them are members of the fantasy BDSM resort, The Ranch, that plays a role in my books. But each book is a new story for that particular couple and can be read as a standalone. Of course, if you do read them in order, there is the added layer of getting to know secondary characters early on who eventually get their own book, and that can enrich the reading experience.
So that's always my quandary as a reader with other connected standalone series. If I hear friends buzzing about a book on Twitter, I will usually go and look it up. But if it's the third or fourth in a series, I have to decide–do I want to start at the beginning or do I want to read this one now since I want to be able to talk with my friends about it? I'm a bit of a perfectionist and I like things in order, so typically my tendency is to start at the beginning. But sometimes that book further along in the line just has a storyline that appeals to me more, so I'll jump in there. And, of course, if I love it, I'll go back and get the earlier books afterward to catch up.
There's no wrong way, obviously, but I know many people have strong preferences one way or the other. What is your tendency? Do you like to go back to the beginning to try a new series or do you just jump in with the one that caught your attention first?
Contest: And if if you are one of those who needs to start at the beginning, I'm giving away a signed print copy (U.S./Canada only) of the first in my series, CRASH INTO YOU. : )
BIO:
Roni wrote her first romance novel at age fifteen when she discovered writing about boys was way easier than actually talking to them. Since then, her flirting skills haven't improved, but she likes to think her storytelling ability has. Though she'll forever be a New Orleans girl at heart, she now lives in Dallas with her husband and son.
If she's not working on her latest sexy story, you can find her reading, watching reality television, or indulging in her unhealthy addiction to rockstars, er, rock concerts. Yeah, that's it. She is the National Bestselling Author of The Loving on the Edge series from Berkley Heat. Website: www.roniloren.com
NEWEST RELEASE:
He'll do anything for you. But you'd better say please.
When tomboy sports reporter Charli Beaumonde loses a dream TV job because she's not girly enough for primetime, she's determined to land a big scoop and prove her boss made a mistake. But when she gets too close to a football scandal and finds her life threatened, Charli accepts an offer from family friend Grant Waters to hide out at his place—even if Grant predicts nothing but trouble from his buddy's hard-headed, uncompromising, irrepressible, younger sister. There's one more problem…
Grant's "place" is The Ranch, a BDSM resort in Texas, and he's used to being in charge —even if that means trying to keep Charli in line. But much to Grant's surprise, she's intrigued—even envious—of his trainees. They're the epitome of what she's never been: sexy, beguiling, and totally irresistible to a man. Still, Grant doesn't believe for a minute that the sharp-tongued Charli has it in her to be anyone's submissive. But Charli's already on her knees vying for the chance to prove that even the Master can be wrong sometimes.
To comment on Roni Loren's blog please click here.