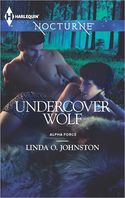 The first month of 2013 is nearing its end–and I have two books being published in February!
I'm not sure how that happened, but it's keeping me extra busy, especially since I have some tight writing deadlines early this year, too. But I want to make sure people know about both of my new releases, so I'm also putting out the word via blogs and appearances and Facebook and–well, whatever.
I'm especially delighted that Fresh Fiction invited me to do a guest blog. Thanks! I'm really happy to be here.
Why can two different books come out in the same month? Because I wrote them for different publishers. Different genres. Different tones and characters and voices.
There are some similarities, too, though. They both involve canines. Yes, I'm a dog lover and proud of it. Lots of my writing these days contains dogs… or wolves. Werewolves, that is.
One of the books is UNDERCOVER WOLF. It's the fourth in my Alpha Force miniseries for Harlequin Nocturne–a paranormal romance about a covert military unit of shapeshifters. The shifters are mostly wolves, which fits well with my love of canines, both real and fictional. In UNDERCOVER WOLF, Simon and Grace, the protagonists of my last Alpha Force Nocturne, GUARDIAN WOLF, have gotten married–and they've disappeared on their honeymoon. It's up to Simon's shapeshifting brother Quinn–who has also joined Alpha Force–and Grace's non-shifting aide Kristine to find them. In case you can't tell, I really get a kick out of writing about my fictional shapeshifters, including helping them to improve the amazing elixir that allows them to shift at will and keep their human awareness.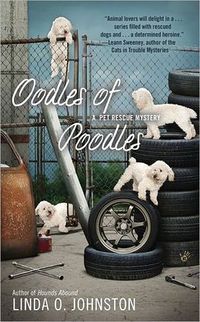 I also love writing my Pet Rescue Mysteries for Berkley Prime Crime. The February release is OODLES OF POODLES, which is, coincidentally, my fourth Pet Rescue Mystery from Berkley Prime Crime. Its background is the film industry and making sure that "No Animals Were Harmed,"TM which is a registered trademark of the American Humane Association. My mystery protagonist Lauren Vancouver gets involved observing the shooting of a movie about rescued poodles, and then the director is murdered. Lauren's best friend Dr. Carlie Stellan is a suspect, so of course Lauren has to help solve the murder.
I may have more books published this year, although I'm not sure of that. I'll have at least one novella in the Pet Rescue Mystery series soon. I also hope to have my next Harlequin Romantic Suspense out this year. And no, it's not about dogs, real or shapeshifting. My next full-length Pet Rescue Mystery is currently anticipated to be published in January 2014.
Yes, I'm juggling genres a lot–and loving it! And I do get an opportunity to breathe now and then, too.
Which of my upcoming stories sounds most interesting to you? I hope both do!
To comment on Linda O. Johnston's blog please click here.