If any of you follow me on social media, you'll know I'm a bit of a paper product junkie. I'm a diehard devotee to my paper planner, and I love setting goals each year with a goal-setting workbook I have.
However, one of my newer loves is my reading journal. Like many of you, I keep track of what I read in Goodreads. I love having a searchable list and participating in their annual reading challenge. However, because I'm an author, I don't feel comfortable doing detailed reviews anymore (particularly in my own genre) because a) I probably know the author and b) if I leave a bad review, I'm guaranteed to be sitting next to that author at the next event, lol. So, I decided when I got published to stop reviewing beyond sharing "It was great!" if I truly loved a book.
But over time, I realized that I missed being able to jot down my thoughts about a book. Plus, if I didn't write down something, I often forgot what the heck the book was about. So, I decided to start an old-fashioned, hand-written reading journal.
I wasn't sure I'd be able to keep up with a journal because how many unfinished diaries have I abandoned in my life? But I've discovered that not only have I kept up with this one for two years. I LOVE IT. It has been such a great addition to my reading experience.
5 Reasons Why I Love My Reading Journal
No one but me sees it so I can write whatever I want without having to sound eloquent.
I get to play with colored pens and who doesn't want to do that?
There's a sense of accomplishment when you flip through the pages and see all that you've read that year.
Because I record the books in the order I read them, it's almost like a diary in the sense that I can track what moods and topics I was into throughout the year.
It's a keepsake when the journal is done.
So how do you make your own journal?
*I have a free download at the bottom if you want a super simple way to get started with one now.
Choose a notebook
My journal is a Leuchtturm1917 medium dot grid hardback journal. You don't need something as fancy as this, but I wanted it to be special and to last. Plus, we've already established I'm a paper nerd. All I did to dress it up was put a few stickers. And based on reading 50-70 books a year, I've made it two years in this one (with two book reviews per page and only writing on one side). I still have a lot of room for 2018, so it's a good investment.
Consider making an easy to reference list at the front.
I
like keeping a running list at the beginning for a snapshot glimpse. I write the title, author, and genre. I also keep a list called The DNF Graveyard for those books I didn't finish. If you plan on doing lists, make sure you leave a few pages upfront blank so that you have space for the lists to get long. (Bonus: I also add lists for the movies I watch that year and the TV series I complete, though I don't do review pages on them like the books.)
Choose your review style.
I like to do two reviews per page. However, if I have a lot to say about a book, I'll give it its own page. I'll post a pic below but here are the things I record on the review page: title, author, book format (ebook, hardcover, audiobook, etc.), number of pages, the date I finished it, the star rating, and then a note of why I picked up the book. Then beneath all that, I write my review.
Do not stress out about making it a showpiece.
I like using different colored pens because it makes me happy (these are the ones I use), but I'm not trying to make the journal a show pony. If I make a mistake, I scratch it out and move on. If my handwriting is messy in parts, so what? This is your journal. No one is going to grade you.
And finally, if you don't want to go through the trouble of creating your own, I offer a free reading journal download on my website. You can print the pages on nice paper, hole punch them, and put them in a decorative binder. Voila! To get your Free Reading Journal, just click here and sign up for my newsletter (which has articles like this post and very little book promo.)
So, I'm curious, how do you keep track of your reading? Anyone keep a reading journal?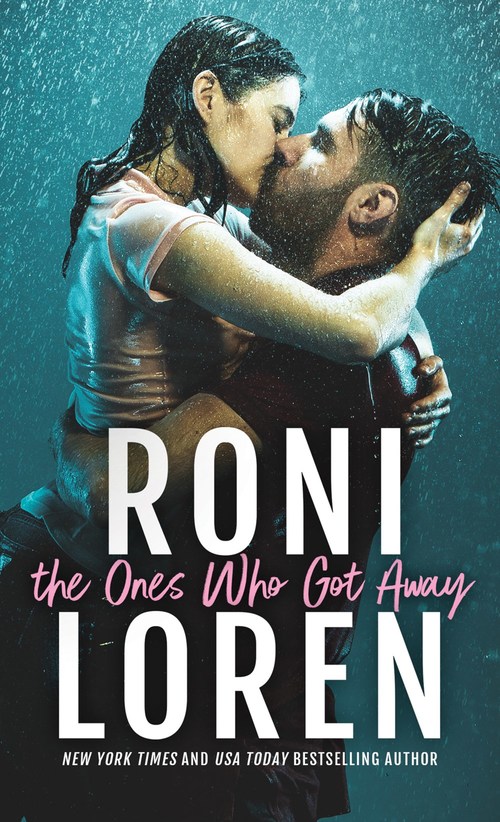 Twelve years ago, Long Acre High School was struck by a tragedy that still haunts the small Texas town today. On a cool spring night, two gunmen walked into prom and ended the lives of many of the senior class. Only a small number of students survived—a group the media dubbed as The Ones Who Got Away…
Web designer (and former Goth chick) Liv Arias is ready to end the decade-long riff with her old flame and move on. Even though he almost got her killed, she knows it was every kid for themselves that night. But when her attempt at closure with former star-athlete Finn Dorsey turns into a steamy kiss, moving on proves much more difficult than either of them thought…
Romance Contemporary [Sourcebooks, On Sale: January 2, 2018, Mass Market Paperback / e-Book, ISBN: 9781492651406 / eISBN: 9781492651413]

To the ones who choose living instead of surviving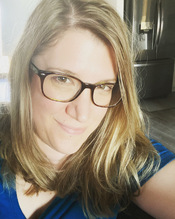 Roni Loren wrote her first romance novel at age fifteen when she discovered writing about boys was way easier than actually talking to them. Since then, her flirting skills haven't improved, but she likes to think her storytelling ability has. Though she'll forever be a New Orleans girl at heart, she now lives in Dallas with her husband and son.
If she's not working on her latest sexy story, you can find her reading, watching reality television, or indulging in her unhealthy addiction to rockstars, er, rock concerts. Yeah, that's it.