In this excerpt, Ty runs into Magda when he's out jogging, and she's coming off a long evening of work.
The woman stepped out into the light just as Ty was approaching the spot under the street lamps. He'd angled himself off the sidewalk and onto the street and put on a burst of speed to get past her–slowing down would scare her into thinking he was a creep, especially at this time of night. But he'd already sprinted past her when he registered who it was–and that she had already seen him.
Magda Ferrer.
What the hell was she doing out here in the middle of the night, half limping? Was she hurt?
He turned quickly and almost ran smack into her as she came back toward him.
"Are you okay? Are you safe? Talk to me."
His eyes scanned her as best they could under the street lamp. He was aware that he wanted to run his hands over her, to check for himself to see if she was whole and healthy. But he didn't want to scare her more. She seemed unharmed. A little dazed. She was staring at his chest, which he realized belatedly was bare and sweaty, but it was dark out and he hadn't planned on running into anyone he knew. Self-consciously he shook out the T-shirt he was clutching in his hand and pulled it over his head. He noticed she followed the motions of his hand as he smoothed the fabric over his torso.
At least her eye movement was okay. She hadn't hit her head.
"I'm fine," she said after a long moment. "You're. . . you're out running at midnight?"
He blinked. "Well, yes. And you're out selling real estate?"
She paused again and he was starting to worry when she finally hung her head and laughed softly. She shook her head, then closed her eyes.
"You aren't okay," he said, looking around, wishing he could take her arm, wishing there was a bench nearby, a couch, a hospital cot, and an emergency physician.
He stepped closer to her, not caring if he was sweaty.
"No, no, I'm fine. Thank you." When she opened her eyes, Ty noticed she'd also leaned in and that her face was very close to his.
She must have realized it, too. She glanced away. "Someone set off the alarm at the townhouse."
"What? Were you inside? Did they get in?"
"They didn't. It's fine. It only set off the alarm. I wasn't here."
"Then why on earth are you here? Especially at this time of night."
"I'm responsible for the place. The alarm company called me because I'm the closest. Anyway, I talked to the police. A few scratches and dents on the door, that's all. I just want to get to the subway and go home."
Her voice, usually so calm, throbbed with fatigue. She'd had a terrible day from the looks of it.
"Let me get you a Lyft or something," he said. He reached for his phone.
She looked away. "No, thanks."
"But–"
"I live all the way in Brooklyn."
She let that sit. A trip downtown and across the bridge would be expensive. Had she gotten out of her bed to take care of this?
"I can put it on my account," he said steadily.
But she'd gathered herself and she was already starting to pull away from him and toward the subway.
"No. I can't owe you."
That stopped him. He wasn't sure how he felt about it. He reminded himself he shouldn't feel anything. Much. "At least let me walk you to the train. It's late out."
"You are out running."
"I needed it. Bad day."
"So you decided to make it worse by exercising at midnight?"
At least if she was able to laugh at him, she was doing all right.
They walked slowly. Her shoes were hurting her, but it wasn't as if she could go barefoot on the sidewalk.
"It's cooler right now," he said, "and I couldn't sleep. I had a lot on my mind, a lot of excess energy. I wanted to clear my head."
His mind felt fuzzier than before, though. He had to stop noticing her curls, the way the dim light made her skin seem to glow like the softest velvet. He had thought of her on and off for weeks with a kind of irritation and restlessness that made him snappish. He tried to distract himself with the garden, sending out letters, fundraising. He exercised hard in the heat. But all of that, even the running, he thought grimly, seemed to circle back to Magda.
Uptown #2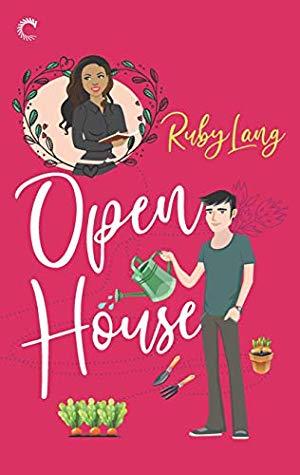 Love can take root where you least expect it.
Tyson Yang never imagined that one day he'd be the de facto spokesperson for an illegal community garden. But when the once-rat-infested-but-now-thriving Harlem lot goes up for sale, Ty can't just let all their hard work get plowed under.
Even if he is irresistibly drawn to the lovely but infuriatingly stubborn real estate associate.
Magda Ferrer's family is already convinced this new job will be yet another flop in her small but growing list of career path failures. But her student debt isn't going anywhere, and selling her uncle's historic townhouse and the lot nearby means a chance to get some breathing room.
Ty is her charming rival, her incorrigible nemesis, the handsome roadblock to her success.
Until one hot Harlem night blurs the hard line drawn between them, and the seeds of possibility in this rocky garden blossom into love. . .
Romance Contemporary [Carina Press, On Sale: November 11, 2019, e-Book, ISBN: 9781488055126 / eISBN: 9781488055126]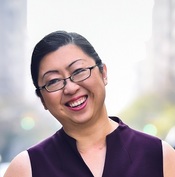 Ruby Lang is the author of the acclaimed Practice Perfect series. She is pint-sized, prim, and bespectacled. Her alter ego, Mindy Hung, wrote about romance novels (among other things) for The Toast. Her work has also appeared in The New York Times, The Walrus, Bitch, and other fine venues. She enjoys running (slowly), reading (quickly), and ice cream (at any speed). She lives in New York with a small child and a medium-sized husband.