Meet Brett Westerly:
Interviewer: Are you comfortable?
Brett Westerly: Does it matter? My grandmother wants this interview for her memories, so ask away.
Interviewer: You and your grandmother have always been close, haven't you?
Brett: Yes, she essentially raised me.
Interviewer: Do you support her offer to give any of her grandchild their inheritance early as long as they marry and invite all of your immediate family to the wedding?
Brett (squares his broad shoulders): My grandmother has the best of intentions even if her chosen method is misguided.
Interviewer: Your younger brother, Spencer, jumped at the idea and is already engaged.
Brett: I am painfully aware of that.
Interviewer: What do you think of his fiancée?
Brett: What I think of her doesn't matter because it'll be a cold day in hell before I let him do anything as stupid as getting married for money.
Interviewer: So, you don't approve of Alisha Coventry? Do you feel that she isn't good enough for your brother?
Brett: My brother's head is so far up his own ass lately that he won't realize that he'll never find better until after he breaks her heart. She beautiful, loyal, intelligent. She came into my office and the way she defended my brother gave me a respect for her. She deserves better than what my brother is offering her.
Interviewer: She deserves someone like you?
Brett: No. Absolutely not. I love my brother. I would never do that to him. But that doesn't mean that I'm going to sit back and watch the two of them make a mistake of this magnitude.
Interviewer: So, you're determined to break them up—for their own benefit.
Brett: Exactly.
Interviewer: Circling back to your family—your mother is still alive. In fact, your three youngest siblings were raised by her and her second husband. Was it her divorce from your father that caused the divide in your family?
Brett: Next question.
Inteviewer: Your mother believed that money was the evil that split your family in two. Do you think Spencer resents that you received everything he didn't: money, private schools, the family company after your father retired?
Brett: I don't know what Spencer thinks because we barely speak. If he put his pride aside and worked with me instead of against me, he wouldn't need to struggle financially.
Interviewer: If he does feel a sense of competitiveness when it comes to you, how do you think he'll feel if anything ever happens between you and his fiancée?
Brett: Nothing ever will happen, so that's another question that's irrelevant. (Brett stands.) This interview is over.
Interviewer: One final question. If you don't have any feelings for your brother's fiancée, why are there rumors you've spent a significant amount of time with her recently?
Brett: My assistant will see you out. Good-bye.
***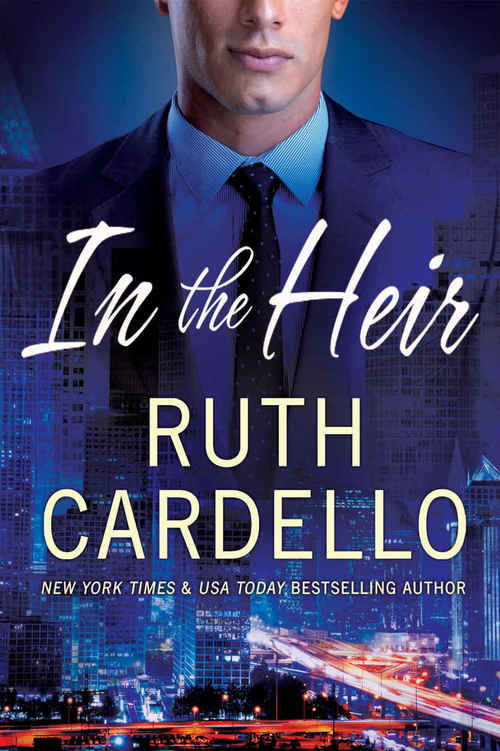 Brett Westerly is his father's golden child, but it's come at a cost. As head of the family corporation, he throws himself into his work—hiding in his office is easier than confronting the reality of his broken family.
After a bitter divorce that split the family and divided loyalties, the wealthy Westerly matriarch offers an early inheritance to any grandchild who marries and invites the entire family to the wedding. Brett's brother Spencer rashly gets engaged, and Brett knows it's his duty to intervene. But he never imagined the unwelcome desire Spencer's fiery fiancée would spark in him. Now the man who's used to getting everything he could want has met the one woman he can't have.
Ever since she was a girl, Alisha Coventry considered Spencer and his sister Rachelle the family she didn't have. When Spencer asks for her help, Alisha has no problem becoming his fake fiancée—until she meets Spencer's sexy older brother Brett. The chemistry between them is undeniable—forbidden—but as their relationship deepens, Brett is determined to have her.
Alisha only wanted to help the family make amends. Now she's falling for the wrong Westerly.
Romance Contemporary | Romance Western [Montlake Romance, On Sale: May 23, 2017, Trade Size / e-Book, ISBN: 9781503943018 / ]

Families like flowers need to be carefully tended.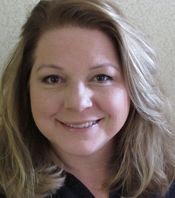 Ruth Cardello was born the youngest of eleven children in a small city in northern Rhode Island. She lived in Boston, Paris, Orlando, and New York before coming full circle and moving back to Rhode Island, where she lives with her husband and three children. Before turning her attention to writing, Ruth was an educator for twenty years, eleven of which she spent as a kindergarten teacher. She is the author of seven previous novels including BEDDING THE BILLIONAIRE, which was a New York Times and USA Today bestseller.