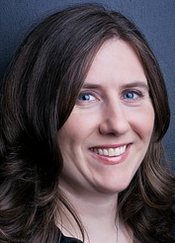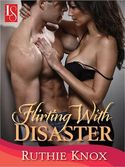 When readers learn the nickname I use for the hero of my latest book—Sean Owens, the "stuttering hacker"—they usually get caught on the "stuttering" part. A romance novel hero who stutters? What the what?
Yes. He stutters, and he's sexy and awesome, competent, caring, somewhat screwed up in the head—all the great hero stuff. I promise. Today, though, I want to talk about the "hacker" part. Why write a hero who's a hacker? What's the appeal?
The first thing I knew about Sean Owens was that he doesn't talk to the book's heroine, Katie, at all, and it drives her crazy. The second thing I knew was the reason why: he had an enormous crush on her in high school, and he's afraid that if he tries talking to her, he'll stutter.
The third thing I knew about Sean wasn't a thing, it was an image of a fifteen-year-old kid sitting all by himself at the front of the school bus, trying not to be too obvious as he watches the beautiful, popular girl he's got a crush on make her way to the back row with her far-more-popular-than-Sean-will-ever-be boyfriend. This image is at the heart of how I see grown-up Sean: alone, looking from the outside toward what he wants, longing for it, but refusing to make himself vulnerable enough to take the risk necessary to get it. (Or, in this case, her.)
Now, a lot of men are late bloomers when it comes to girls—especially the smart ones. Teenage Sean was way ahead of the curve in other areas. Particularly areas that didn't require him to talk. If he could develop expertise in something that didn't require him to talk? If he could master it, bend it to his will, best it? Sign him up. So teenage Sean went to college and became a hacker.
Hackers are, above all, curious people. They tend to be smart, with a wicked sense of humor, a bit of an anti-establishment bent, and a desire to know how things work. These are the men and women who are always curious, always cataloging, always pushing to see if they can take it this one small step farther. In Sean's case, the hacking paid off big-time: he founded his career on it, and by the time he returns to Camelot, he's a well-off, successful man.
Sean's curiosity, his interest, his desire to know—all of these traits pay off for Katie, too. Here's a snippet from a conversation Sean and Katie are having about the cover of the sci-fi paperback he's reading:
Katie dropped the book in her lap, liking that it was his from back then. Liking that he'd wrapped his big hands around it a minute ago. "I suppose you're right. The cover could be worse."
"The c-covers don't t-tell you anything, anyway. Some of that stuff you read at work looks pretty trashy, and it still m-manages to hold your attention."
That stuff you read at work. Oh, not good. Not good that he was turning out to be the sort of person who noticed things. Wedding rings and erotic novels.
What would she know about Sean if she'd only been more perceptive? He hadn't shaved this morning, and she hadn't realized a stubbled dimple was sexier than a regular one. Now she did.
"I'm not sure what books you're talking about." She leaned forward to turn down the heat controls for her side of the car. It was too warm, suddenly.
"That b-book about phone sex," he said. His voice had dropped to a lower register, and even though he kept his eyes on the road, her skin tingled as if he were looking. "The bondage one." He paused, then added, "The one with the three-way."
Oh, mama, the one with the three-way. "I never thought anybody paid any attention to what I was reading."
Sean glanced her way, and the mischief in his eyes made her breath catch. She remembered that look from the aftermath of the kiss, and remembering it made her remember the kiss, and remembering the kiss made her pulse pick up and start throbbing in some very personal areas.
"I p-pay attention to everything."
Mmm. Yes. My kingdom for a man who pays attention to everything.
Camelot series, book 3 Releases June 10, 2013
In the latest eBook original novel in Ruthie Knox's scorching-hot Camelot series, a no-strings fling looks an awful lot like falling in love—or flirting with disaster.
Fresh out of a fiasco of a marriage, Katie Clark has retreated to her hometown to start over. The new Katie is sophisticated, cavalier, and hell-bent on kicking butt at her job in her brother's security firm. But on her first assignment—digging up the truth about the stalker threatening a world-famous singer-songwriter—Katie must endure the silent treatment from a stern but sexy partner who doesn't want her help . . . or her company.
Sean Owens knows that if he opens his mouth around Katie, she'll instantly remember him as the geeky kid who sat behind her in high school. Silence is golden, but he can't keep quiet forever, not with Katie stampeding through their investigation. It's time for Sean to step up and take control of the case, and his decade-old crush. If he can break through Katie's newfound independence, they just might find they make a perfect team—on the road, on the job, and in bed.
E-book. 342 pp. ISBN: 978-0-345-54170-3.
Buy the book
Amazon (US) | Barnes & Noble | iTunes Bookstore | Amazon (Canada)
Other Links: Ruthie's website | Random House | Goodreads
USA Today bestselling author Ruthie Knox writes contemporary romance that's sexy, witty, and angsty—sometimes all three at once. After training to be a British historian, she became an academic editor instead. Then she got really deeply into knitting, as one does, followed by motherhood and romance novel writing. Her debut novel, Ride with Me, is probably the only existing cross-country bicycling love story. She followed it up with About Last Night, a London-set romance whose hero has the unlikely name of Neville, and then Room at the Inn, a Christmas novella—both of which were finalists for the Romance Writers of America's RITA Award. Her four-book series about the Clark family of Camelot, Ohio, has won accolades for its fresh, funny portrayal of small-town Midwestern life. Ruthie moonlights as a mother, Tweets incessantly, and bakes a mean focaccia. She'd love to hear from you, so visit her website at www.ruthieknox.com and drop her a line.
What do you think is a fatal flaw in a hero? One commenter will win the complete Camelot series (e-book version, US only)
To comment on Ruthie Knox's blog please click here.