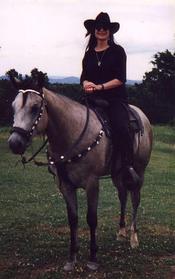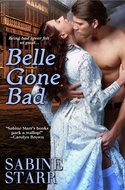 Kick-Ass heroines and Alpha heroes take on outlaws, gunfights, crooked card games . . . and the supernatural with rockin' love scenes, rowdy bad boys and good girls gone bad. That's my Gone Bad Series set in Texas and Indian Territory.
How did I get there? I combined Native American Old West with American New West. Old World beliefs, such as Epona, Celtic Goddess of Horses, were brought to the New World. Native Nation mysticism and empowered women shared similarities with Victorian Spiritualism's belief in free love, abolition, suffrage and ghosts. (Journals). All came together in the ancient land of Turtle Island.
As the United States rolled relentlessly westward gobbling up nation after nation, the remnants of sixty-seven sovereign states were stuffed into Indian Territory (Indian Territory) with Texas, Kansas, Arkansas, Missouri, Colorado and New Mexico Territory as borders. By the 1880s, I.T. was an outlaw's paradise due to U.S. legal jurisdictional nightmares. Deputy U.S. Marshals, Indian Lighthorsemen), bounty hunters and Anti-Horse Thief Association Detectives put their lives on the line to bring justice to Indian Territory.
In Lady Gone Bad (Amazon), a saloon singer called Lady hears Epona's warning cries when she's in danger. Rafe, Deputy U.S. Marshal, tries to arrest Lady for consorting with outlaws. Instead, his name ends up on a Wanted Poster. Together, they escape into Indian Territory to clear their names and hunt down murderous desperados.
In Angel Gone Bad (Amazon), Angel is a dime novelist who has the ability to read the future in cards. She's determined to save a friend's life, so she enlists the help of Rune, an Anti-Horse Thief Detective, hot on the trail of a notorious outlaw.
In Bride Gone Bad (Amazon), Lucky is an archeologist and powerful Sun Rattler shaman. He is determined to save Mound Builder antiquities from an outlaw gang with the help of Tempest, a Moon Rattler who communicates with ghosts.
In Belle Gone Bad (Amazon), Mercy sculpts sensuous nudes while outrunning his past as a Free Love Spiritualist. He joins forces with Belle, a bounty hunter and Sun Rattler who heals with hypnosis, to save his life and others.
Have you ever seen a ghost? Please comment to win a BRIDE GONE BAD eBook from Kensington Books.
To comment on Sabine Starr's blog please click here.