When I was working on the original proposal for SIRI, WHO AM I? in the Fall of 2018, I went on a trip to Long Beach, California. The trip had nothing to do with the book. In fact, I was actually headed there to help my boyfriend, Terrell, file custody paperwork, and be a supportive girlfriend. It was neither glamorous nor vacation-y. However, I hadn't been on any sort of vacation for quite a while, and there were palm trees so it worked for me. Not long before the trip, the woman who I pitched the book to (Hi Blair!), suggested I set it in New York or LA. Because I was headed there anyway, I decided to take notes.
This was my first trip to Long Beach so the few places I visited turned into the setting for the story. If I stopped into a bodega for a water, it was likely to become the setting for one of Mia's make-out sessions or a revelation about her identity. Before I go on, you should know the premise of the book: Mia wakes up completely alone in an LA hospital (in a Prada gown and a tiara) with amnesia and has to piece her life together through Instagram posts.
Here's where Mia and I went:
The Ocean Boulevard Kinkos. What did I do there? I made copies of custody paperwork. After I found out that I did all the copies wrong, I had to do them again. Seriously, I can't overstate how many copies I made at this Kinkos. I was like Holly Hunter in The Firm, except inept. How about Mia? After waking up from a coma, she scrolled through Instagram and decided she might live in a fancy townhouse with a pink door pretty close to Kinkos. Spoiler: she meets a hot guy inside.
The beach. I took a walk on the beach and tried to forget everything. Mia scoured the beach desperate for clues as to who she might be. We both took a selfie in the same spot.
(At the beach with Terrell)
Cuppa Cuppa. I got an amazing cappuccino at this coffee shop, as well as a really nice quinoa bowl. I think there are three pages of dialogue about quinoa in chapter two or three, so you can tell how serious I was about that quinoa bowl. Mia also got quinoa and a coffee, but a drug dealer followed her there and the mood of the interaction was waaaay more high-stakes and dangerous.
(The Patio at Cuppa Cuppa)
At Krogers, I picked up a couple of snacks to take back to the hotel because I spent all my money on copies, coffee, and wine. Mia had a flashback at the sushi counter. We both got lattes and a double bacon sandwich at the in-store Starbucks.
The Long Beach Art Museum is a gracefully aging mansion that overlooks the beach. I never went in because I was too busy at Kinkos, but the building has such a great vibe that I remembered it and ended up setting a pivotal scene there. I don't want to say what happened to Mia there for spoiler reasons, but let's just say, she wasn't admiring the building.
USC Neurosciences Building. I didn't visit this one in person, so I called my friend Emily who studied there and asked her what it looked like. Thanks Emily!
Laguna Beach. Terrell and I took a drive down the PCH to clear our heads and relax. We stopped for ice cream and I left Terrell's wallet on a park bench and didn't remember till we were almost back to Long Beach. Oops. What did Mia do? She went to a photoshoot with an underwear model.
(Overlooking Laguna Beach)
The police station. I made a trip to the courthouse, which happened to be right next to the police station and sat at the Starbucks across the street for hours. I eavesdropped on lawyers and read a couple of short stories. Mia reported a crime.
Wells Fargo. I got cash. Mia found out that her whole life was a lie.
I picked up a toothbrush. Mia picked up her long-lost best friend.
Even though I didn't tour the area with an eye towards book research, this trip (and a follow-up) were invaluable for my writing. I got a flavor for the area I wouldn't have picked up from a simple Google image search. In the end, Mia and I both went to a lot of the same places: the grocery store, a couple of coffee shops, and the bank. Mia discovered her true identity, investigated a possible attempted murder, and found love. Me, I got cash, some snacks, and wrote a book.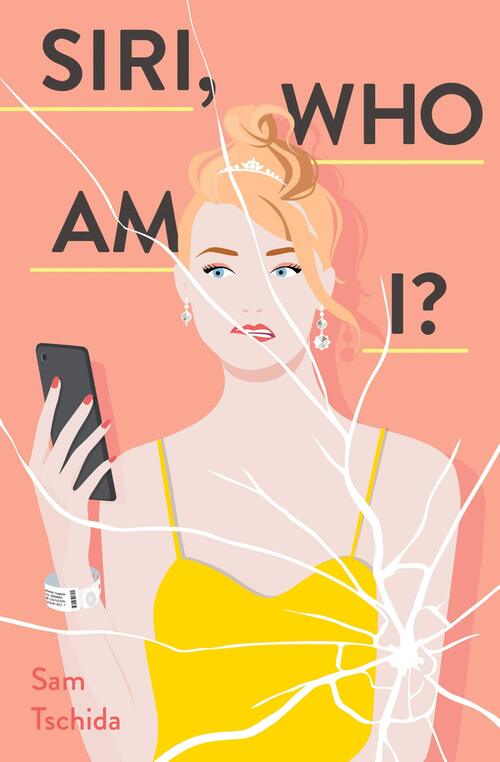 A Millennial with amnesia uses her Instagram account to piece together her identity in this hilarious and whip-smart comedy about the ups and downs of influencer culture.
Mia might look like a Millennial but she was born yesterday. Emerging from a coma with short-term amnesia after an accident, Mia can't remember her own name until the Siri assistant on her iPhone provides it. Based on her cool hairstyle (undercut with glamorous waves), dress (Prada), and signature lipstick (Chanel), she senses she's wealthy, but the only way to know for sure is to retrace her steps once she leaves the hospital. Using Instagram and Uber, she arrives at the pink duplex she calls home in her posts but finds Max, a cute, off-duty postdoc supplementing his income with a house-sitting gig. He tells her the house belongs to JP, a billionaire with a chocolate empire. A few texts later, JP confirms her wildest dreams: they're in love, Mia is living the good life, and he'll be back that weekend.
But as Mia and Max work backward through her Instagram and across Los Angeles to learn more about her, they discover an ugly truth behind her perfect Instagram feed, and evidence that her head wound was no accident. Did Mia have it coming? And if so, is it too late for her to rewrite her story?
New Adult | Humor | Romance Comedy [Quirk Books, On Sale: January 12, 2021, Paperback / e-Book, ISBN: 9781683691686 / eISBN: 9781683691693]
Can losing your memory make you dislike yourself?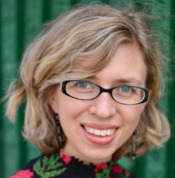 Sam Tschida (pronounced cheetah) is a rom-com author. She lives with her gang of children, a couple of poorly behaved dogs, and one handsome man. She's been meaning to make an apple pie for at least a month and wants to watch more Netflix and get a manicure. One day.
Besides living the dream writing books and almost baking, Sam runs SMUT University, a school of writing she started for writers to connect, learn craft, and tell dirty jokes. Sam is a Pisces so we might as well call it what it is, therapy. So boiled down, Sam is an unlicensed therapist who also writes rom-coms.