Instead of trying to find your perfect match in a dating app, we bring you the "Author-Reader Match" where we introduce you to authors as a reader you may fall in love with. It's our great pleasure to present Sidney Bell!
Writes:
While I normally write M/M Romantic Suspense, I'm branching out a bit with a polyamorous contemporary this time. THIS IS NOT THE END is about a fiercely devoted—if untraditional—married couple and the man who unexpectedly complicates their lives. Zac and Anya may welcome other men into their bed occasionally, but they only have room in their hearts for each other. Until, that is, Anya offers her husband a threesome with his deeply reserved best friend, Cal. But what starts as an invitation for a casual night of pleasure soon transforms into something that could risk every bond that exists between them.
About:
Author who writes character-driven, emotionally-complicated stories is in search of readers who like same. Lovers of beta heroes, competent women, and loud arguments about alfredo (which, to be clear, are only about alfredo because arguing about your fears and vulnerabilities is way harder) should apply early and often. I'd say that I like candlelit dinners and walks on the beach, but I'm the kind of woman who thinks the actual height of romance is unloading the dishwasher when it's not your turn.
What I'm looking for in my ideal reader match:
Will love LGBTQ pairings.
Actively seeks out the traumatizing experience of having too many feelings.
Will be able to forgive the occasional bit of hero-who-can't-use-his-words.
Has an open mind about things that society frequently frowns upon, because being in a blissful relationship with The One is second only to being in a blissful relationship with The Two.
Appreciates a heroine who buys the new issue of Vogue and a new strap-on during the same shopping trip. Because efficiency is smart.
What to expect if we're compatible:
Random blog posts about weird pastries, office supplies with penguins on them, and whatever manuscript is currently giving me trouble.
A focus on flawed, complicated characters. Also some angst, because I like heroes and heroines who try really hard but occasionally screw up.
Too many tweets about hockey. Waaay too many. That's maybe not a great thing if you're not into hockey. (Seriously, consider getting into hockey, though. It really is awesome. It's basically a soap opera, just with more knife-shoes and shoulder-pads.) But if the mere idea of sports gives you hives, you can follow me on Instagram. I mostly post bullet journaling stuff there.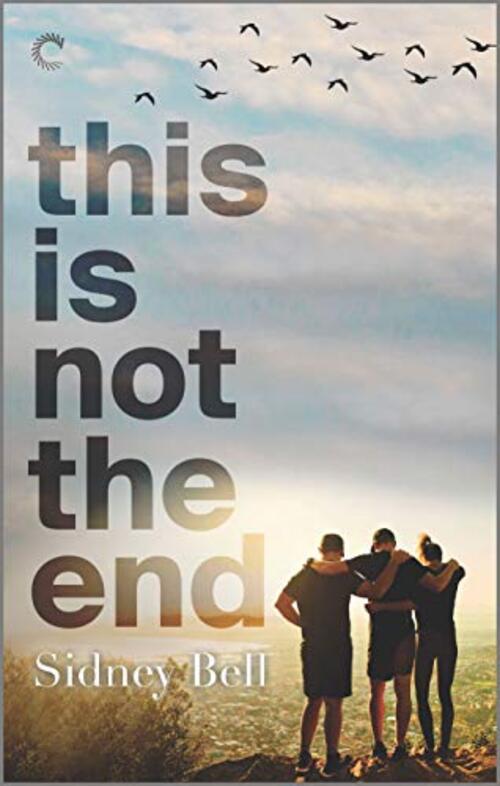 Sometimes love finds you when you least expect it.
A bold and deeply emotional novel, This Is Not the End marks a new way of looking at love, family, and happily-ever-after.
Zacary Trevor is the love of Anya Alexander's life. Their sometimes tumultuous marriage has survived ups, downs, and all the in-betweens. With successful careers, a lovely home, and a beautiful child, domestic bliss is a hard-earned reality for two people whose hedonistic days are in the not-so-distant past. They're happy.
Enter Zac's best friend, the deeply reserved Cal Keller. Zac's friendship with Cal is the foundation of his career and—until Anya and their son came along—the most important relationship of his life. Cal's a cipher, someone Anya can't help but gravitate to, even if they don't always get along. Even more, she's drawn to the Zac she sees when he's with Cal—a careful, cautious version of her husband, someone with hidden thoughts and desires kept secret even from her.
Inviting Cal into their home, deeper into their life, is a risk.
Zac should say no. He knows he should. But he doesn't. From the first, the hint at the life the three of them could have together is exhilarating. And finding a new definition for family just might be worth the risk to every bond that exists between them.
Romance Contemporary | LGBTQ Romance [Carina Press, On Sale: January 11, 2021, e-Book, / eISBN: 9780369701800]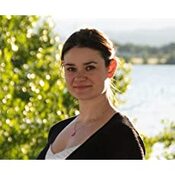 Sidney Bell lives in the drizzly Pacific Northwest with her amazingly supportive husband. She received her MFA degree in Creative Writing in 2010, considered aiming for the Great American Novel, and then promptly started writing fanfiction instead. More realistic grown-ups eventually convinced her to try writing something more fiscally responsible, though, which is how we ended up here. When she's not writing, she's playing violent video games, yelling at the television during hockey games, or supporting her local library by turning books in late.