As part of the band Shaughnessy, Matt Reed and the band have toured all over the world. Now that the band is on hiatus and relaxing, I imagine they're thinking about some of the greatest places they played here in the U.S. And when they think about these spots, it's not just about the acoustics, it's about the total experience and the surroundings. So here's the top five concert venues Shaughnessy has played at in the U.S. – and where you should catch a show when you have the chance!
Red Rocks Amphitheater in Denver, CO. What could be more beautiful than an outdoor venue surrounded by…well…red rocks! If you're a nature buff, this is a must-see venue for you!
The Hollywood Bowl in Hollywood, CA. If you read THIS IS OUR SONG, you know that Riley Shaughnessy held his first solo concert there and who can blame him! Another outdoor venue that has such an amazing history that every music fan should see at least one performance there!
Madison Square Garden, New York, NY. This is one of the most well-known venues perhaps in the world. Besides it's amazing history, it's located in one of the greatest cities in the world!
The Gorge Amphitheater in Quincy, WA. Another beautifully scenic spot, it offers camping for concert-goers along with an amazing view of the Columbia River and the Columbia Gorge Canyon.
The Aragon Ballroom, Chicago, IL. This venue may be smaller than the rest on the list, but it's a serious thing of wonder to see on the inside! It's been called 'the most beautiful ballroom in the world.' Crystal chandeliers, mosaic tiles, beautiful arches, extravagant balconies and terra-cotta ceilings combine to create a truly magnificent and unique venue.
Giveaway
What are your favorite music venues? Tell us below, one commenter will win a copy of ONE MORE KISS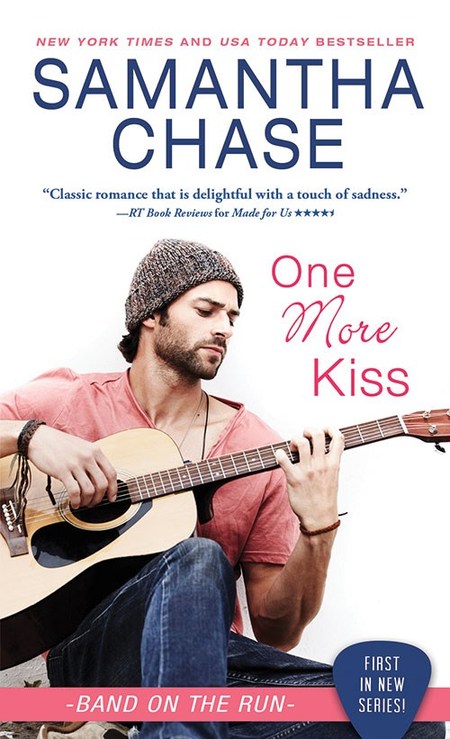 MATT REED IS HIDING
…from his fans
…from his past
…from a failure too painful to contemplate
Most of all, Matt is hiding from himself.
VIVIENNE FORRESTER IS A WOMAN WHO GIVES HER ALL
…to her friends and family
…to her online food blog
…to the man she loves
Vivienne will try anything and everything to coax Matt out of his self-imposed exile. But for this to work, Matt is going to have to meet her halfway…
Romance Contemporary [Sourcebooks Casablanca, On Sale: February 7, 2017, Paperback / e-Book, ISBN: 9781492616405 / eISBN: 9781492616412]

What a thrill to read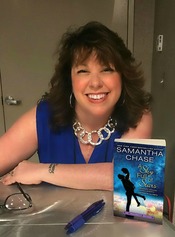 New York Times and USA Today Bestseller/contemporary romance writer Samantha Chase released her debut novel, Jordan's Return, in November 2011. Although she waited until she was in her 40's to publish for the first time, writing has been a lifelong passion. Her motivation to take that step was her students: teaching creative writing to elementary age students all the way up through high school and encouraging those students to follow their writing dreams gave Samantha the confidence to take that step as well.
When she's not working on a new story, she spends her time reading contemporary romances, playing way too many games of Scrabble or Solitaire on Facebook and spending time with her husband of 25 years and their two sons in North Carolina.