BE MINE IN GOOD HOPE, book 3 in the Good Hope series, brings Marigold Bloom, the youngest of the four Bloom sisters, back to her home town. The first two books in the series, CHRISTMAS IN GOOD HOPE and SUMMER IN GOOD HOPE saw Amaryllis (Ami) and Primrose (Prim) Bloom respectively, find their happily-ever-after in Good Hope, a small community on the Door County (Wisconsin) peninsula.
Since becoming a hairstylist, Marigold had been living and working in Chicago. After being fired from her position at one of the top hairstyling salons in the Windy City, she's returned to Good Hope to plan her next move. She's made one thing very clear; she doesn't plan to stay.
What would you say is your greatest success?
Hands down it was when I was offered a position with the Steffan Oliver Salon in Chicago shortly after graduation. Working with someone like Steffan Oliver was a dream come true. I learned so much for him and was able to rapidly rise to become one of the top hairstylists in Chicago.
Why did you return home to Good Hope after losing your job?
Being in Good Hope allows me to live inexpensively while considering my options. Relocating is expensive and I don't want to make a mistake. When I got out of school, I'd already been offered the position with Steffan. Now, I want to take the time to figure out where I can best further my career. Although my sister, Delphinium, wants me to join her in Los Angeles, I'm leaning toward a salon in New York City. Angelo's is looking for a person who is not only a color expert but who specializes in curly hair. His salon seems like the perfect fit.
Tell us about you and Cade Rallis. How did you first meet?
Cade and I first met last year at his cousin Shannon's wedding. We hit it off immediately, but after a fabulous night together, I never expected to see him again. After all, I was working in Chicago and he was a detective with Detroit PD. Now, he's taken the position of Sheriff in Good Hope and I'm back, planning my next move. While we're both here, well, let's just say, we're enjoying each other's company.
The Open Door newsletter's gossip column has had a lot to say about the two of you. Is there a chance you could end up together permanently?
Cade is a wonderful guy, but he moved to Good Hope specifically because he loves small town life. He's even looking at purchasing this great piece of land overlooking Green Bay. No, he's here to stay (as long as he wins the next election) and I definitely plan to be gone by the end of the month.
You and Cade have seen each other nearly every day since you've been back in Good Hope. Do you have a bad date story you'd like to share?
(Marigold laughs) I'd say it would have to be when my sister gave me a deck of "relationship" cards and told me Cade and I had to play. Prim's husband, Max, had received them as a gift from his MOTHER! The questions were brutal. We were going to answer three from the deck, but ended up doing just two. (Marigold grows silent) It isn't always easy to look at yourself and admit your mistakes.
After living in a big city for so many years, getting used to small town life—even knowing it's just for a few months–has to have been difficult.
You would think so, but I'm really enjoying my time in Good Hope. I love being close to my family and seeing them every day. You have to remember, Good Hope isn't your typical small town. Because it caters to tourists, there's always something to do. Unfortunately, it's not a place where I can pursue my dreams.
I heard you and Cade are co-leaders of a local Seedlings troop. Why get involved when you're going to be leaving?
I was involved in scouting when I was growing up so I know the importance. Besides, in Good Hope everyone is expected to help out… and Cade needed my help. "Neighbors Helping Neighbors" isn't just a slogan, but a way of life on the peninsula.
Your father has been dating Anita Fishbach for quite a while. Do you think they'll make their relationship permanent?
That's up to my father and Anita, although I sincerely hope not. He and Anita don't have the type of connection you see between couples that go the distance. Oddly, Cade and I have that connection but we're not even thinking of making our relationship permanent.
If you could describe yourself in one word, what would it be?
Driven. Since I've been in grade school, I've been driven to succeed.
What's this talk about finding your Prince?
(Marigold chuckles, color high in her cheeks) You must have been speaking with Ami and Prim. Our mother used to say she wanted each of us girls to find our Prince, a man who would love us the way we deserved to be loved, the way our father loved her. Ami found her Prince in Beck and Prim in Max. Fin, well, we thought her Prince would be Jeremy, but I guess it wasn't meant to be. Me? I'm focused on my career. I'm not looking for my Prince. Onward and upward is my motto.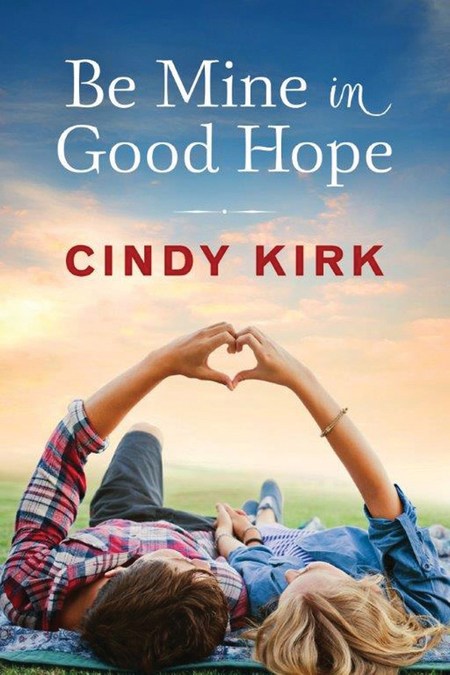 Celebrated hairstylist Marigold Bloom knows how to tease beauty out of chaos…until her own life becomes untamable. After losing her prestigious job in Chicago, Marigold returns home to Good Hope, Wisconsin. But her plan to lay low and consider her next move is complicated by an unexpected blast from the past.
Sheriff Cade Rallis has never forgotten the blissful weekend he spent with the irresistible Marigold in Door County. Seeing her again is like a one-two punch to his heart, and he knows he can't lose her a second time.
Marigold never meant for her stay in Good Hope to be permanent, and she certainly never meant to fall for Cade. As Valentine's Day approaches and her dream job beckons, will Cupid's grip on Marigold be strong enough to keep her in Good Hope? Or will the lure of fame and fortune in the big city prove impossible to resist?
Romance Contemporary [Montlake Romance, On Sale: January 31, 2017, Paperback / Kindle / KindeUnlimited, ISBN: 9781503941731 / ]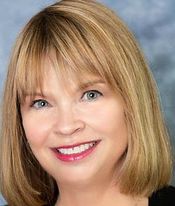 Cindy Kirk started writing after taking a class at a local community college. But her interest in the written word began years earlier when she was in her teens. At sixteen, she wrote in her diary: "I don't know what I would do if I couldn't be a writer." When she returned to her first love—writing—she jumped feetfirst into book-length fiction. She loves reading and writing romance because she believes in the power of love and in happily ever after. An incurable romantic and an eternal optimist, Kirk loves seeing her characters grow and learn from their mistakes and, in the process, achieve a happy ending through the power of love. She and her high-school-sweetheart husband live in Nebraska with their two dogs.