We've all met those couples who met, fell in love, and are living happily ever after, right? I think it's awesome when it happens and while I love hearing about it – briefly – their story isn't one you could make a romance novel out of. I mean, you could, but why? Angst and beating the odds in one way or another make for an emotional story and that's what keeps you turning the pages.
For those of you who've read my books, you know I tend to be fairly light on the angst, but that doesn't mean my couples have it easy. I've had things as easy as couples having to deal with living far apart and figuring out logistically how they can be together, to couples where fertility is an issue and the heroine sacrifices her chance of a future with the hero because he desperately wants a large family. Opposites attract, dating the best friend's older brother, office romances, enemies to lovers – all of these tropes bring conflict into a story and if we're honest, we love it! We want the struggle, we want our couple to have to fight for their happily ever after!
I don't think it makes us bad people for wanting that. I mean, in real life we don't, but when we pick up a book, we want to get lost in the story. We want to feel! I know, for me, I want to take that roller coaster ride. Will they? Won't they? When you pick up a romance, you know there's going to be a happy ending – the hero and heroine are going to end up together. No surprises there. But the how and when they get there – that journey – determines how invested you are in the story.
Have I killed a character in a book for the sake of complicating the relationship between the hero and heroine? Yes. Do I have the couple break up when things seem too hard or too bleak for them to possibly be together? Yes. Will I continue to do so? Yes. Besides the roller coaster ride for readers, I feel like the old adage about appreciating things you've worked hard for applies here as well. How do our couples really know they're meant to be together? Because they fought for one another! They've overcome the obstacles! They've proven why they are better when they are together rather than apart.
As an author, I want you rooting for the couple – I want you to feel that they are worthy for one another. And to make that happen, I have to make these characters almost prove themselves to you. If we put them in ordinary and mundane situations, how much can you really know about them? How deep of an understanding will you have? But when our hero is willing to change careers or move across the country or battle and overcome his own demons because he loves the heroine more than himself, don't you find yourself cheering for him?
I had a friend from high school who I reconnected with a few years ago. She never read romances. After hearing how it's what I do now, she decided to give one of my books a try. Midway through, she texted me and said "I can't get into this. This isn't the real world. Where is the laundry? Where is the fighting over what to make for dinner? Why is no one ever too tired for sex?" After I was done laughing (and being mildly offended), I texted her back and was like "Who would want to read that? We all live that every day! This is your escape!"
I knew the minute that lightbulb went on for her.
And now I have a new reader.
The road to happily ever after may be bumpy and have many obstacles and detours, but it makes that ending so much more satisfying.
Be sure to visit the book page for TANGLED UP IN YOU for a sneak peek: http://freshfiction.com/book.php?id=98402!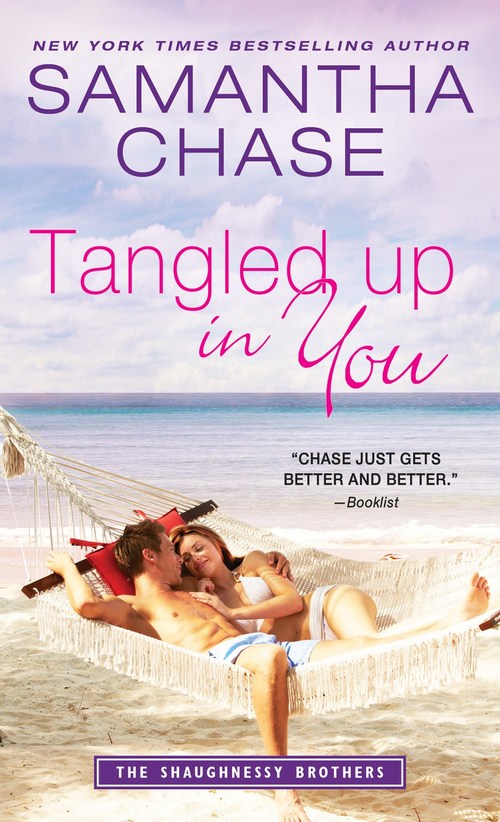 The beloved Shaughnessy Brothers series continues by New York Times and USA Today  bestselling author Samantha Chase
One fateful night Bobby Hannigan sustains a gunshot wound that could end his career as a police officer. If that's taken from him, he doesn't know what he'll do. The only ray of hope is a kindhearted single mom who understands his struggles…
Teagan Shaughnessy and her young son have just moved back to the Carolina coast to be near family. When she meets Bobby, the timing feels wrong, but everything else feels oh-so-right. Bobby and Teagan each had plans for their own futures. But they're finding that those plans are meaningless if they can't be together…
Romance Contemporary [Sourcebooks Casablanca, On Sale: April 30, 2019, Mass Market Paperback / e-Book, ISBN: 9781492655992 / eISBN: 9781492656005]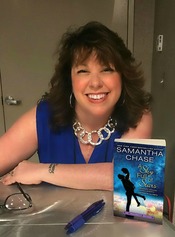 New York Times and USA Today Bestseller/contemporary romance writer Samantha Chase released her debut novel, Jordan's Return, in November 2011. Although she waited until she was in her 40's to publish for the first time, writing has been a lifelong passion. Her motivation to take that step was her students: teaching creative writing to elementary age students all the way up through high school and encouraging those students to follow their writing dreams gave Samantha the confidence to take that step as well.
When she's not working on a new story, she spends her time reading contemporary romances, playing way too many games of Scrabble or Solitaire on Facebook and spending time with her husband of 25 years and their two sons in North Carolina.