Hi, I'm Sami and I write romance novels set in Australia. Not surprising since I live in Australia and have all my life. They say 'write what you know' and I know a lot, a LOT, about Aussie men.
I didn't mean that to sound like I've had a LOT of personal experience…more that I've been a life-long observer J.
One of the best things about the new publishing paradigm is the freedom it allows me to write my Aussie blokes, the way I see them. Years ago when I first began reading romance—long before the e reading revolution when I could only get those little Harlequins from the library or my local K-Mart—there were very few Australian men in romance novels. The ones that existed were the uber rich type who lived in a posh part of Sydney, travelled a lot and spoke like British aristocrats. In the end these guys came off looking very cosmopolitan, and very unreal to me. The men I actually knew were nothing like that. They were big and loud and uncouth, sometimes volatile and often inappropriate. They were also protective and strong, hardworking optimists, decent salt-of-the earth individuals who laughed loudly and made others do the same. My dad, my grandfather, my uncles, my brothers… they didn't live in Sydney or drive porches or say things like 'blast it!' when they were angry (what they did say I won't type for fear of offending your delicate reading eyes J).
So when it came time for me to write my own romance novels, my heroes tended to come out very unlike other Australian romance novel heroes of the time. I struggled for years to try and fit my men into the appropriate moulds, all to no avail. They always said something caustic at the wrong time, they never had as much money as they were supposed to have, they weren't domineering bastards and they certainly weren't smooth. They were decent, regular guys who stuffed up a lot. It was a long time before I found a publisher who wanted my Aussie heroes. I was so happy when my editor at Samhain Publishing did. And now that I'm in a position where I can write my blokes the way I really see them and still sell those books, I'm glad I didn't buckle and write what I was 'supposed' to. Because I love the atypical, brash, irreverent and sexy heroes I write.
In UNBREAKABLE HOPE, my heroine Hope has TWO such animals to contend with. The flawed, ego-driven, reckless big wave surfer she's been in a relationship with for five years, Dylan Wakefield, and the steady, dependable, smart and sexy man who's had to admire her from afar, Matt Kendrick. Matt is the stereotypical best friend, the one emotionally volatile Hope and Dylan rely on. But when his emotions get involved things spin out of control pretty fast. When you throw some hot BDSM loving into the mix, things really get interesting!
If this sounds like your type of book, I hope you check it out! UNBREAKABLE HOPE is the last in my 5 book series entitled WILD CRUSH. The series is all about surfing, sex and second chances and it begins with my novel UNFORGETTABLE SUMMER. I'm giving away two e copies of UNFORGETTABLE SUMMER (or if you've read it a choice of book from my backlist) to two lucky commenters. So leave a comment and let me know what you think of the book, or who do you think is the sexiest Aussie man you know?
Sami Lee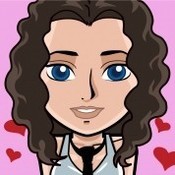 Sami wrote her first romantic tales before she'd ever read a romance. In high school she penned stories about all her friends falling in love with fictitious exotic exchange students or reformable bad boys while she should have been listening to the teacher. Some time later (after somehow managing to get through school) she discovered romance novels and wondered how such magical things could have existed without her ever knowing about them.
She spent years writing in an on-again, off-again fashion – writing had become the irresistible rogue boyfriend who wouldn't hand back his house key. Through numerous jobs, marriage, university, more jobs and toddler taming, writing has always been there. Sami is thrilled to find herself published with Samhain and spends her life juggling other responsibilities with the aim of maximising her writing time. It seems an impossible task some days so every page is worth a victory dance.
When you're caught in the impact zone, the only choice is surrender.
After a monster wave almost kills him, Dylan realizes it was a mistake to put his pro-surfing career ahead of the girl he left behind. Now that he's finally able to give Hope everything she ever wanted, he's stunned to discover she's moved on—with his best friend.
For years Matt has loved Hope but kept his feelings to himself until Dylan went off chasing the pipeline. Matt welcomed the chance to stake his claim. Now that Dylan is back with his heart in his hand, Matt is reluctant to step aside.
When Dylan abandoned their five-year relationship, Hope tried to keep her impulsive, friends-with-benefits fling with Matt casual, but her heart was having none of it. Seeing Dylan alive and whole sends her complicated feelings for both men tumbling into one big, gnarly tangle.
Each man—one steady, one wild—fulfills a different, soul-deep need. They could make it work…if she can convince them to all ride the wave of desire together.
Warning: Features hot MF and MFM sex, bondage, and rough talk with two devastatingly gorgeous Aussie men. Could inspire a need to hang ten. Or eleven, if you catch the drift.
Romance Erotica Sensual [Samhain Publishing, On Sale: July 26, 2016, e-Book, ISBN: 9781619227217 / eISBN: 9781619227217]
Wild Crush