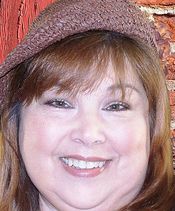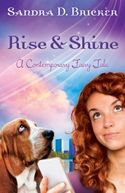 Shannon Ridgeway awakens from a ten-year coma to a whole new world of madness where reality television has taken over the planet and everyone's life appears to revolve around a tiny screen on their cell phones! This is the inciting incident for Book 2 of my Contemporary Fairy Tales series for River North Fiction. RISE & SHINE is based (loosely) on Sleeping Beauty, and Shannon adjusts to the changes around her about as readily as her creator embraces change. Not so much.
I like to know what's ahead of me. If the road sign reads, "Curves Ahead," I want to know what kind of curves, how many there are and how steep they might be. I know this isn't how life works – the lesson has been brought home to me time and time again – but what can I say? If information is disbursed on a need-to-know basis, then I'm all in because I need to know.
The beauty of my life as a fiction writer (and there is a lot to love about that sentence fragment!) is that my books have taught me to live a little more spontaneously. I mean, plan as I will, my characters have a way of taking my plot points off the rails so they can do their own thing off-road. Oh, I battle them for control, believe me … but the lesson learned is that their story is better told if I lay my own hands gently over theirs, allowing them to take the primary position at the wheel.
There are certain rules a writer is supposed to follow when writing the kind of fiction that I write. In particular, for the Contemporary Fairy Tales series, a Happily Ever After is pretty much required, right? The struggle came when my idea of my character's happy ending didn't coincide with Shannon's. She brought her own ideas to the table, and it changed the course of her story.
Shannon had always been someone's daughter, niece, girlfriend, wife. When she awoke from a coma after ten years and her husband had died and her world had drastically changed, she had to forge a new path for her journey. Sure, she could have latched on to a new Prince Charming but, despite the fact that a new one crosses her path (I mean, of course he does! It's a fairy tale, right?), Shannon had other ideas for her future as well. Learning to stand on her own two feet became the story she had to tell and, once I allowed her to take the wheel, RISE & SHINE became a very different book than the one I'd originally set out to write. A better book, I think.
SANDRA D. BRICKER is a best-selling, award-winning author of LIVE-OUT-LOUD fiction for the inspirational market, best known for her Another Emma Rae Creation series for Abingdon Press. As an ovarian cancer survivor, she gears time and effort toward raising awareness and funds for research, diagnostics and a cure. Her latest novel, Book #2 of River North Fiction's Contemporary Fairy Tales series – RISE & SHINE (based on Sleeping Beauty) – is now available for pre-order at Amazon or Christianbook.com.
One commenter will win a copy of RISE & SHINEand sunglasses!
To comment on SANDRA D. BRICKER's blog please click here.