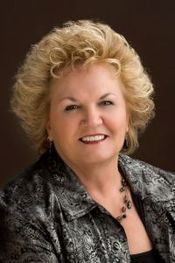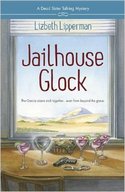 Love blogging with the Fresh Fiction people. As I pondered what to write about today, I realized that the question below was the core of at least three of my novels.
How far would you go to protect someone you loved, especially if that someone happened to be a child?
MORTAL DECEPTION tells the story of a sister who goes to a bar dressed in slutty clothes for the sole purpose of seducing an anesthesiologist so that she can walk away with his DNA sample. You see, her nephew is dying, and this last-ditch effort may be the only thing that will save his life.
Think about that. Could you have sex with a perfect stranger if it meant saving a child you love? Would I?
In a heartbeat.
But what if you find out that the man is suspect number one in the murder of his wife?
Without blinking — in a heartbeat.
In SHATTERED my heroine finds herself entrusted with three orphaned Colombian children that somehow, she has to get past the cartel checkpoints. She makes no bones about the fact that despite only knowing the children for a short time, she'd die before she allows them to fall into the hands of the vicious soldiers.
In my latest release, JAILHOUSE GLOCK, Maddy, a war widow and rookie cop, has to make an instant decision while she is on the night shift at the police station in the small town, standing guard over two obnoxious drunks. When a phone begins to ring in the drawer of her desk and the voice tells her to check the messages, she's horrified to see a picture of a masked man standing over her 10-year-old daughter while she's asleep at her grandmother's house. The voice instructs Maddy to put her gun, her phone, and the keys to the cell in the desk and lock herself in the bathroom if she ever wants to see her daughter alive again.
Did she do it? Damn straight she did.
But instead of a jailbreak as she anticipated, one of the prisoners is gunned down with her gun, and the other is shot in the abdomen and later fingers her as the shooter. With the help of her four sisters, one of whom is a trash talking ghost, not only does Maddy have to prove her innocence, she's determined to find the person responsible for holding the gun to her daughter's head and make him pay — no matter that she might end up getting killed in the process.
Yes, a mother's protective instinct is unequaled when it comes to her offspring. It always amazes me when I hear about a mother hurting her own children because it's so goes against every motherly instinct we have. I was a ferocious protector, a rabid tiger— and still am, taking on a teacher, a soccer coach, and even a judge, to name a few. No one messed with my kids and got away with it. I guess that's why it seems to be a reoccurring theme in my stories.
So, I repeat the question—how far would you go to protect someone you love?
Since my Fresh Fiction blogs have always been about something funny my grandkids said or did, I decided to leave you with a story about my youngest granddaughter — three-year-old Alice. I babysat Alice and her five-year-old sister Ellie while her parents sipped pina coladas in the Caribbean not too long ago.
My wonderful daughter-in-law and my son try to keep the girls from watching most of the older cartoons at their house, like SpongeBob and Teenage Ninja Mutant Turtles. But while the girls were here, they saw several episodes on my DVR (my grandsons adore them) and talked me into letting them watch them. When I asked Ellie if she thought her mother would allow her to watch the Turtles, she said, "Who's going to tell her?" (It's the old "what happens at Grandma's stays at Grandma's thing!!!)
Fast-forward to two weeks ago when the girls were saying their prayers with my son in attendance. Ellie, who goes to a Christian preschool, apparently had learned about the terrible mudslide in Washington. Little Alice, who like every other younger sibling, repeats everything her sister says and does, was on her knees beside her bed with her sister. This is how the conversation went.
Ellie: I pray for all the injured people.
Alice(not to be outdone) I pray for all the NINJA people.
BUSTED!
Now, let me hear about the tiger instinct in you. Have you ever had to go to war with someone over your loved ones? If you can't think of anything to share, just drop in and say hey. One lucky commenter (US and Canada only for the print—all others—a download) will win a copy of JAILHOUSE GLOCK so you can find out what happened to Maddie and her sister.
To comment on Lizbeth Lipperman's blog please click here.