Instead of trying to find your perfect match in a dating app, we bring you the "Author-Reader Match" where we introduce you to authors as a reader you may fall in love with. It's our great pleasure to present Sandra Owens!
Writes:
Hello there! I'm excited to meet my reader matches! I write contemporary romance and romantic suspense with a bit of humor thrown in. OPERATION K-9 BROTHERS is the first book in my new series.
Jack Daniels, a.k.a. Whiskey to his SEAL team, has one goal… heal his damaged shoulder and return to his SEAL team. When he gets a middle of the night wrong number phone call from a woman calling him some wickedly amusing names, Jack doesn't expect the direction of his life to change. His curiosity gets the best of him, and he manages to meet the woman whose voice he can't get out of his head. Nichole Masters has a puppy in dire need of training, and he just happens to be a military-trained dog handler. His attraction to Nichole is instant, and what better way to spend the two months he's set as his deadline to heal than with Nichole. When her ex-boyfriend stalks her, Jack does what he's hardwired to do… protect.
About:
If we're a match, we'll share a love of happily ever afters, strong (and sexy) heroes and the women who tame them, and we'll even share book boyfriends. We'll ooh and aww over kitten and puppy memes, and we'll laugh a lot. Loves the beach, cheese, chocolate, and wine.
What I'm looking for in my ideal reader match:
Must love sexy, strong heroes with soft hearts.
Must love feisty heroines who know what they want.
Must love twists and turns to get to a happily ever after.
Must love getting lost in a book.
Must love kittens and puppies!
Ideal readers for OPERATION K-9 BROTHERS:
Love a sexy (and a little flawed) military hero
Love rooting for the girl to get the guy
Love to laugh when funny things happen to them
Are okay with crying when their hearts are breaking
Love when a canine sidekick steals the scene
What to expect if we're compatible:
An author who loves her readers!
More books in the OPERATION K-9 series
More swoon-worthy book boyfriends
Fun times and giveaways in my Facebook reader group Sandra's Book Salon (a.k.a. Sandra's Rowdies)
Lots of laughter
Operation K-9 Brothers #1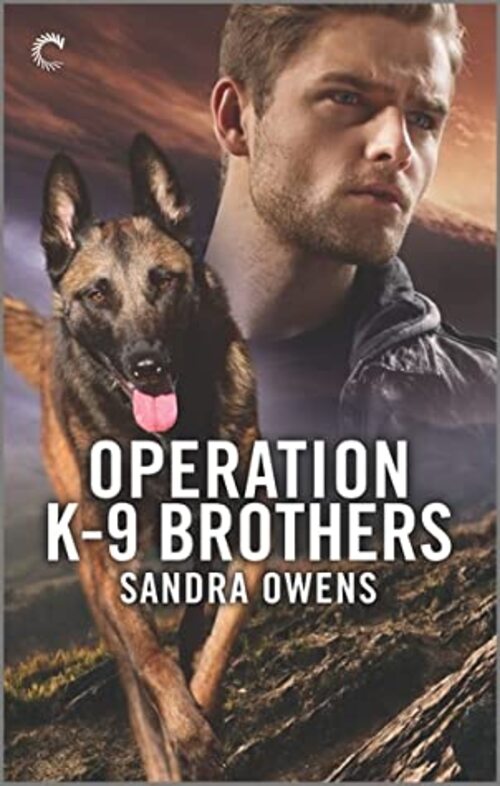 Navy SEAL Jack Daniels (save the jokes, he's heard them all) and his trusty Belgian Malinois sidekick, Dakota, are back home in Asheville, North Carolina, after a bomb left them scarred. Unable to accept that he'll never be able to return to his team, Jack is looking for a miracle. What he isn't looking for is a permanent relationship, though he's open to a no-strings distraction at the magic hands of gorgeous local potter Nichole Masters.
Nichole is on a losing streak with men. Her ex-boyfriend won't stay gone, a competitor is out to ruin her business and even her rescue pup, Rambo, is refusing to get in line. A chance run-in with a navy SEAL turned canine companion trainer might solve the dog problem. The fact Jack is easy on the eyes doesn't hurt, either.
But when Nichole feels like she's being watched, Jack is the only person she can turn to. He's a protector and problem solver by nature and training. Accepting his protection is one thing—Nichole didn't count on falling in love.
Romance Suspense [Carina Press, On Sale: January 26, 2021, Mass Market Paperback / e-Book, ISBN: 9781335401830 / eISBN: 9780369701992]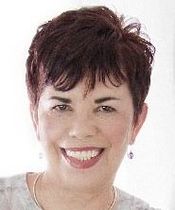 A best selling, award-winning author, Sandra Owens lives in the beautiful Blue Ridge Mountains of North Carolina. Her family and friends often question her sanity, but have ceased being surprised by what she might get up to next. She's jumped out of a plane, flown in an aerobatic plane while the pilot performed death-defying stunts, has flown Air Combat (two fighter planes dogfighting, pretending to shoot at each other with laser guns), and rode a Harley motorcycle for years. She regrets nothing.
Sandra is a 2013 Golden Heart® Finalist for her contemporary romance, CRAZY FOR HER. In addition to her contemporary romantic suspense novels, she writes Regency stories.