A white van with the hood up came into view along with a group of Amish women standing beside it. Gabe pulled the horse and wagon to a stop beside them. Which one was going to concentrate her attention on him? He wished Jonah knew the answer. That way he'd know which sister to avoid. His mother's cousin Waneta came rushing toward him with a cheerful smile.
"Gabriel, it's goot to see you again."
He got down from the wagon, determined not to give any of the women undue encouragement. "Nice to see you, too, Waneta. If your stepdaughters will get in the wagon, I'll collect your things."
"Our driver, Bessie, will help. Let me introduce you to my family."
"There will be time for that when everyone is settled at the house," he said and walked to the back of the van where Bessie, a gray-haired Englisch woman, was pull­ing out the luggage. He heard the rumble of a truck ap­proaching and then a horn blaring. He glanced in that direction and saw a woman walking into the roadway. Her gaze was fixed on something in the distance. Didn't she hear the truck? She looked at the ground. The trucker would never be able to stop in time. Gabe dropped the suitcases and dashed toward her.
The truck's brakes squealed. Over the noise Gabe heard screaming behind him. He yelled at her to get off the road. She didn't move a step. He closed his eyes and launched himself toward the woman, knowing they were both going to die.
He hit her and locked his arms around her as they landed on the hard pavement. His momentum sent them rolling to the grassy verge on the opposite side of the road. The wind from the truck tore his hat off. When the vehicle flew past, he kept his eyes closed for several seconds until he realized he was alive.
Thanks be for Your mercy, Lord.
He opened his eyes and gazed at the woman beneath him. She stared at him with wide, frightened, amber-colored eyes. She pressed her hands against his chest. "You saved my life."
"Are you hurt?" His arm was starting to sting where he had landed on it.
"I don't know. My head hurts." Her words were slightly slurred.
The rush of adrenaline drained away, leaving Gabe weak and shaken. "Don't move until you're sure. What were you thinking? Didn't you hear the truck? We could've both been killed."
She was staring at his mouth. "I saw a moose. I've never seen one before. I wanted a closer look. Something scared it away. Please let me up."
He rolled off and sat beside her. "It was almost the last thing you saw."
Her family surrounded them and helped her to her feet. They were chattering and motioning with their hands as they hugged her and checked her for injures. It dawned on Gabe that they were using sign language. At least that's what he thought it was. Was the woman deaf? Was that why she hadn't heard the trucker's horn or his shouts?
The big rig's driver had managed to stop the truck a hundred yards down the road. He came running up to Gabe. "Are you okay? Is she all right? I couldn't stop in time. She just walked out in front of me. Man, what you did was the bravest thing I've ever seen."
"Or the most foolish."
"I've always heard there's very little difference b­tween the two." The man patted his chest. "That took ten years off my life. If you had been a second slower—"
Visibly upset, the man sat down in the grass beside Gabe. "Are you folks Amish? I've heard some of you have moved here."
"We are."
"After today, I might trade my truck in for a horse and buggy."
"You won't haul near as much lumber that way."
The man chuckled. "You're right. Maybe I'll just slow down and keep an eye out for folks like you."
"We would appreciate that."
Jonah, pale and shaken, left his sister and came to sit beside Gabe. "You saved Esther's life. Danki, but it should have been me. I'm the one Daed sent to look after her. I reckon I didn't do such a goot job."
Gabe draped his arm over the boy's shoulders. "You brought me here. Looks like that was Gott's plan for both of us."
"I just remembered something."
"What?" Gabe asked.
The child looked up with his eyes full of wonder. "Esther is the one Mamm picked for you."
(C) Patricia Davids, Love Inspired/Harlequin Books, 2020. Reprinted with permission from the publisher. 
North Country Amish #4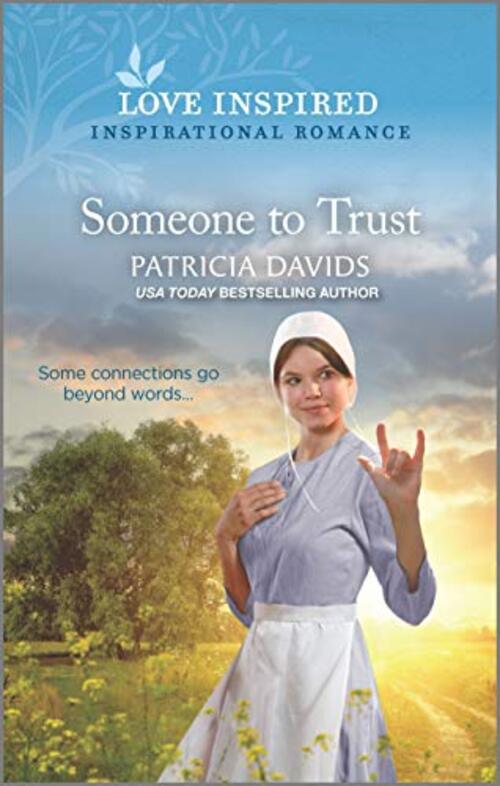 Some connections go beyond words…in this novel by USA TODAY bestselling author Patricia Davids.
On an Amish matchmaking trip,
can she avoid falling in love?
Esther Burkholder has no interest in her stepmother's matchmaking when her family visits an Amish community in Maine. Deaf from a young age, she's positive a hearing man couldn't understand the joys and trials of living in a silent world. But Gabe Fischer is certainly handsome, hardworking and brave. More importantly, he sees the real Esther. Might this Amish bachelor be her unexpected perfect match?
From Harlequin Love Inspired: Uplifting stories of faith, forgiveness and hope.
North Country Amish
Book 1: Shelter from the Storm
Book 2: The Amish Teacher's Dilemma
Book 3: A Haven for Christmas
Book 4: Someone to Trust
Christian | Romance [Love Inspired, On Sale: February 1, 2021, e-Book, ISBN: 9781488070891 / eISBN: 9781488070891]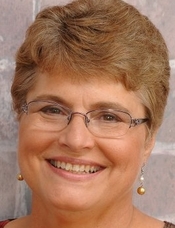 USA Today best-selling author Patricia Davids was born and raised in Kansas. After forty years as an NICU nurse, Pat switched careers to become an inspirational writer. She enjoys spending time with her daughter and grandchildren, traveling and playing with her dogs, who think fetch should be a twenty-four hour a day game. When not on the road or throwing a ball, Pat is happily dreaming up new stories.