Hello friends,
Welcome to the first Fur Babies, Real and Imagined… Each month, I'll be talking about those little four-legged creatures that steal their way into our hearts.
I never planned to have animals in my books, but the furry devils just kept popping up—Peggy, a three-legged cat in THE LETTER, Mr. Bunny, a rabbit in LOST IN HER, Pretty Girl and Sally, war dogs in ONLY HER. All of my books have at least one animal of one kind or other in them, probably because I love the creatures, especially cats.
In ONLY HER, book five of the K2 Special Services series, my hero, Cody, suffers from PTSD, but his war dogs give him a reason to get up each morning. That is a creation of my mind. There is a fabulous real organization, Warrior Canine Connection, that… Well, here it is in there own words.
"Warrior Canine Connection is a pioneering organization that utilizes clinically based Canine Connection Therapy to help wounded Warriors reconnect with life, their families, their communities, and each other."
Warrior Canine Connection is a fabulous organization that pairs a dog with a wounded warrior hero. If you'd like to check them out, their website is: here
If you love animals like I do, follow my blog posts here because I'll be talking each month about animals, both real and imagined.
I'm giving away a copy of ONLY HER to one commenter.
If you have a pet, tell me the name and what kind it is. If you don't, what would you like to have — a dog, a cat, something else? And what would you name it?
See you next month!
Sandra Owens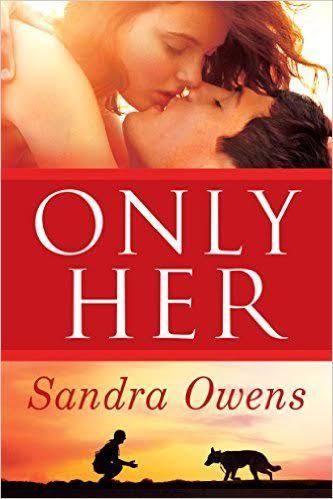 Former SEAL sniper Cody Roberts has returned from Afghanistan with too many demons and a simple wish: to be left alone. Working for K2 Special Services, caring for the war dogs he rescued, playing his guitar—that's all he wants to do. But Cody is as protective as his nickname, "Dog," suggests. A man like that can't sit back when he realizes the beautiful veterinarian next door is being targeted by an unknown enemy.
Riley Austin is desperate to find out who's poisoning her animal patients, and she's stunned by her mysterious neighbor's suggestion that it's personal. But Cody makes her feel something else, too: a powerful attraction. He insists he's no good for her, but those haunted eyes and that chiseled body tell Riley that surrendering to their mutual lust is worth the risk. And despite his conditions—no falling for each other, no regrets once it's over—she'll fight to love him just as fiercely as he'll fight to save her.
Romance Contemporary [Montlake Romance, On Sale: July 19, 2016, Paperback / e-Book, ISBN: 9781503937550 / ]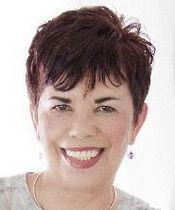 A best selling, award-winning author, Sandra Owens lives in the beautiful Blue Ridge Mountains of North Carolina. Her family and friends often question her sanity, but have ceased being surprised by what she might get up to next. She's jumped out of a plane, flown in an aerobatic plane while the pilot performed death-defying stunts, has flown Air Combat (two fighter planes dogfighting, pretending to shoot at each other with laser guns), and rode a Harley motorcycle for years. She regrets nothing.
Sandra is a 2013 Golden Heart® Finalist for her contemporary romance, CRAZY FOR HER. In addition to her contemporary romantic suspense novels, she writes Regency stories.