1–What is the title of your latest release?
2–What is it about?
It's an enemies-to-lovers historical romance between a mixed heritage girl from India and a duke.
3–What do you love about the setup of your book? 
I love the slow burn romance between the hero and the heroine. They didn't set out to fall in love. In fact, they both knew that their love was forbidden. They waged a daily battle within themselves to forget the other and that internal conflict is what I loved the most.
4–How did your heroine surprise you? 
When I was writing Lara's character, I wanted her to be brave, wild, and rebellious, and while I hope to have achieved that, what I think also came across is how loyal she is, how fiercely she loves, and how vulnerable she feels when she falls in love.
5–Why will readers love your hero? 
Wolf is a proper Duke. At the beginning of the book he's stiff, broody, and moody, but all that changes once he starts to fall in love. Readers will enjoy how his character transforms across the book and how he breaks all the rules of society and falls in love with the heroine.
6–What was one of your biggest challenges while writing this book (spoiler-free, of course!)? 
My heroine is a girl of mixed heritage, she's part British and from India. For me the hardest part was explaining the prejudice she faces in the society of the 1800s and despite that censure and critique how she remains strong. 
7–Do you look forward to or do you dread the revision process? 
Writing is one part, revising is what makes the book perfect. So while it is tougher, I look forward to it. I love reading the editor's comments and how they help make the book better.
8–What's your favorite snack to have on hand while writing? 
Jaggery cake with a cup of ginger Chai.
9–Where would you go for an ideal writer's retreat? 
Any beach destination works for me. I find the sound of the waves very soothing and yeah the phone and doorbell not ringing on a holiday is an added bonus to get my thought process going 🙂
10–What's the best piece of writing advice you've received? 
Write fearlessly, edit mercilessly.
11–Who is the fictional character you want to hang out with the most? (anyone in literature!)
Oh, definitely Elizabeth Bennet from Pride and Prejudice. She was one of the most subtly strongest characters ever written.
12–What's one of your earliest book memories? 
My mom used to read me fairy tales from Hans Christen Anderson when I was three or four. And then as I grew older I read them myself, several times.
13–If you had to write in a different genre, what would it be and why? 
I'd like to write a fantasy romance on the lines of Jennifer L Armentrout, Tracy Wolff, or Sarah J. Maas. I'd love to create a brand new fictional world with powerful, unforgettable characters.
14–What song will automatically put you in a good mood? 
Every Breath You Take by Sting
15–What is your favorite way to practice self-care?
I work out regularly and try to eat healthy.
16–What can you eat and never get sick of? 
Indian Butter Chicken.
17–Will you share a favorite, recent-ish book you recommend? 
I loved, loved the Blood and Ash series by Jennifer L. Armentout. The characters stayed with me long after I finished the book. And the Crave Series by Tracy Wolff.
18–Do you have any hobbies? 
I love to travel, to people-watch in a cafe in a new city, to shop at local stores, eat local food and drink.
19–Are you an early bird or a night owl?
Oh, definitely an early bird.
20–What can readers expect from you next? 
Definitely Book 2 in my historical romance series with Entangled Publishing and also more books in my Sehgal Saga, which are romances set in India.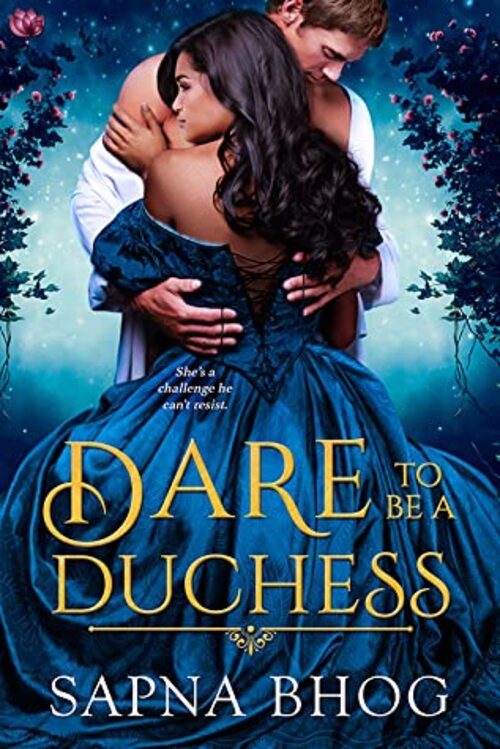 He's a powerful duke. She's his uncle's ward. They have forever been at war, until one night, one masquerade, and one kiss…
Lara Ramsay is no stranger to scandal. As the orphaned daughter of a British colonel and his beloved Indian wife, whispers follow her everywhere. Not even the protection of the formidable Duke of Wolverton, a man she can't stand, keeps the gossips at bay.
The audacious Lara has driven Tristan Wentworth, The Duke of Wolverton, to distraction since the day his uncle took her in—and he's quite certain doing so is her favorite pastime. After catching her and his younger sister at a salacious masquerade, he's had enough scandal and issues a marriage ultimatum: find a husband within six months or one will be chosen for her.
Unfortunately, no one in the ton appeals to her. Except, perhaps, the duke himself. The battle of wills has only just begun, and when Lara kisses him, their fate is sealed.
Sometimes even the most proper duke needs to break the rules to win the heart of the woman he loves…
Romance Historical | Romance Multicultural [Entangled: Scandalous, On Sale: February 8, 2021, e-Book, ISBN: 9798703927182 / eISBN: 9781649370198]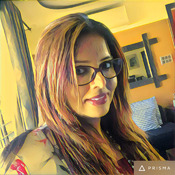 Sapna Bhog grew up in Dubai at a time when there were hardly any channels to watch on TV but definitely a lot of books to read. A Computer Engineer, she gave up her successful IT profession to look after her children and decided to give her creative side a chance and wrote her first romance novel. Sapna loves to read, write, paint, shop, and travel but not necessarily in that order. She lives in Pune, with her husband and 2 kids.