Thank you SO much for celebrating Valentine's Day with us this week! We hope you discovered some great new books and will try a recipe or two that have been shared. Don't forget to leave comments on the posts for chances to win amazing books by these wonderful authors.
Today, Roan Parrish brings this roundup to a close with more about her book, BEST LAID PLANS and a recipe for decadent truffles!
Best Laid Plans is the second book in my Garnet Run series, which features cozy, queer romances that take place in a beautiful small town. We met Charlie Matheson briefly in Better Than People, the first book in the series, which featured his brother, grouchy children's book illustrator Jack.
When Charlie Matheson's parents died just days before his eighteenth birthday, he learned to fend for himself and take care of his younger brother, Jack. That included learning how to cook. He was always competent, but he never saw food as anything more than fuel to get him through the day, repeating the same five meals every week for the last fifteen years.
When tattooed new arrival, Rye Janssen, inherits a house in Garnet Run, Wyoming, he brings much-needed color into Charlie's life. When Rye cooks Charlie a meal bursting with flavors and fresh ingredients one day, Charlie finds that he doesn't want to eat the same five things for the rest of his life.
Rye Janssen loves to cook, and this year for Valentine's Day he's planned a feast for Charlie (even if he won't admit to Charlie that he wants to celebrate). The pièce de résistance of the meal are homemade vanilla crème truffles that Rye has made to share with Charlie after realizing that his boyfriend has a weakness for chocolate that he tries to keep secret. Rye is going to get a bit more than he bargained for when Charlie decides they should share the gourmet chocolates together … in bed.
Come on over to my Instagram account and make these truffles right along with me!
Vanilla Crème Truffles (recipe mine)
Ingredients:
14 ounces of sweetened condensed milk or coconut milk
1 cup butter, softened
1 teaspoon vanilla
½ teaspoon salt
4 cups powdered sugar
1 pound chocolate (I like to use semi-sweet)
Sea salt, if you like, or any other decoration (sprinkles, chopped nuts, etc.)
Gel food dye if you want to tint the middles of your truffles for V-day
Directions:
Mix the milk, butter, vanilla, salt, and powdered sugar together in a stand mixer or using a hand mixer. Add food dye, if you're using.
Chill mixture for about an hour to let it firm up.
Roll mixture into balls and place on a lined cookie sheet. These will be the middle of your truffles, so make them whatever size you prefer.
Freeze balls for at least 4 hours—preferably overnight. You can, if you choose, freeze them for longer in an airtight container and take some out whenever you'd like to make them.
Melt your chocolate over a bain-marie. Let it cool slightly, but don't let it thicken too much.
Drop a frozen crème ball into the chocolate and use a spoon to make sure it's entirely enrobed in chocolate. Then place on a lined cookie sheet. Repeat with all the truffles.
If you'd like to sprinkle your truffles with sea salt, chopped nuts, etc., do it now, when the chocolate is still wet.
Let firm up in the refrigerator or a cool kitchen and enjoy!
—
COMMENT TO WIN: What is your favorite sweet treat? Tell us what dessert you prefer and you'll be entered to win a copy of BEST LAID PLANS by Roan Parrish! US and Canada only; good luck! 
Check out the fun we've had all week:
—
Garnet Run #2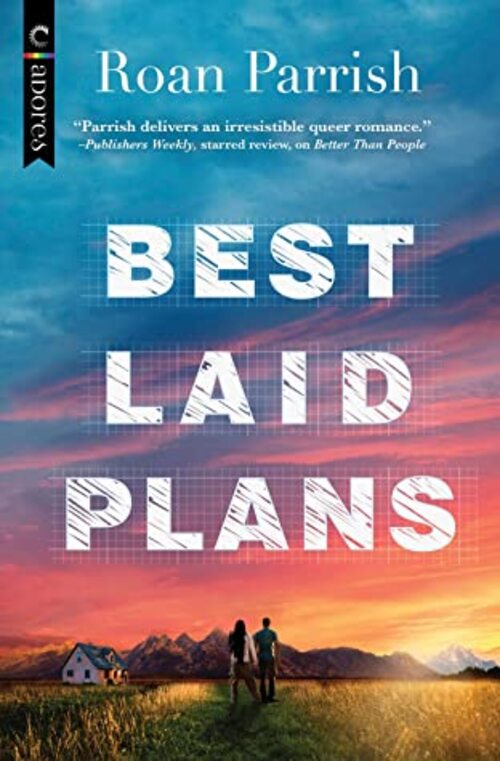 A man who's been moving his whole life finally finds a reason to stay put.
Charlie Matheson has spent his life taking care of things. When his parents died two days before his eighteenth birthday, he took care of his younger brother, even though that meant putting his own dreams on hold. He took care of his father's hardware store, building it into something known several towns over. He took care of the cat he found in the woods…so now he has a cat.
When a stranger with epic tattoos and a glare to match starts coming into Matheson's Hardware, buying things seemingly at random and lugging them off in a car so beat-up Charlie feels bad for it, his instinct is to help. When the man comes in for the fifth time in a week, Charlie can't resist intervening.
Rye Janssen has spent his life breaking things. Promises. His parents' hearts. Leases. He isn't used to people wanting to put things back together—not the crumbling house he just inherited, not his future and certainly not him. But the longer he stays in Garnet Run, the more he can see himself belonging there. And the more time he spends with Charlie, the more he can see himself falling asleep in Charlie's arms…and waking up in them.
Is this what it feels like to have a home—and someone to share it with?
Romance Contemporary | Romance LGBTQ [Carina Adores, On Sale: February 23, 2021, Paperback / e-Book, ISBN: 9781335924803 / eISBN: 9780369702883]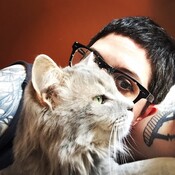 Roan Parrish lives in Philadelphia, where she is gradually attempting to write love stories in every genre.
When not writing, she can usually be found cutting her friends' hair, meandering through whatever city she's in while listening to torch songs and melodic death metal, or cooking overly elaborate meals. She loves bonfires, winter beaches, minor chord harmonies, and self-tattooing. One time she may or may not have baked a six-layer chocolate cake and then thrown it out the window in a fit of pique.