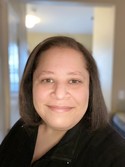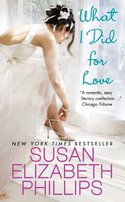 Towards the end of the year, I inevitably look through the books I have read and remember my favorites. These are only a few that impressed me this year.
Susan Elizabeth Phillips had another good hit with What I Did For Love. In case you missed this one Susan tells the story of Georgie and Bram- Georgie needs an image boost after her husband leaves her for a do-gooder actress and Bram needs any image at all. So they come together and pretend to be the perfect Hollywood married couple to help both their careers. Susan always does a great job of putting a twist on what could have been a cheesy story. Susan's character's always have layers to them that make you keep turning the pages. And of course you will laugh the whole way through.
To read more of A FEW OF MY FAVORITES OF 2009 please click here.