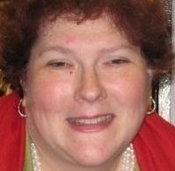 The new year is here and book signings are starting to happen…I spent a whole day entering the local signings at our Book Club's web site. We have a few (ha!) good ones coming up in 2009. Steve Berry was our first one for 2009. I managed to write down the right bookstore but insisted on driving to the wrong one. All was well since fortunately the bookstores are close together so we only missed the introduction. Whew. He was a great speaker and told the 50 or so of us there about the way he does research, how he picks the places and objects he weaves stories around and then what's coming down the pike. He also enthused about the ThrillerFest organization and the annual meeting they have in NYC. It was a fun way to start an evening, which we had to top off with a late dinner.
Dinner, that was a real challenge. Since I was "confused" on the location my favorite spot, Cheesecake Factory wasn't close. So a new place had to be negotiated. Isn't that the way it happens with other families and friends, the restaurant negotiation. Who's on what diet, who's hungry for what, who will EAT what….I could go on. Fortunately being a "mom" holds some sway so being hungry and tired I threw out the ultimate tease…Chuy's. A new one opened in our town and what a better time to try it?
Hold on…obviously I'm not in the know. Thursday was also Elvis's birthday. Elvis is the pinup for Chuy's. Chuy's celebrates Elvis. Do you get the drift? First sign was the parking lot was crowded. Second sign was the Elvis fans on the windows and doors. Third sign was the huddle in the front area. Yes, they had the Elvis impressionist in the bar area, singing loudly (he wasn't that bad). But the place was also packed with a 20 minute wait. ON A THURSDAY NIGHT at 8:30pm? Seriously! But the wait was worth it. The food was HOT and great! And we had the entertainment of Elvis fans … some dressed in costume, okay, T-shirts and Elvis pompadours, to admire.
All in all, it was a great way to start off 2009 signing trips. Next up is today's tea with 19 friends and Rachel Caine. First a signing with her at Legacy Books, then a high tea this afternoon. It will be fun!
Sara Reyes
Readers 'n 'ritas …
celebrate literary obsessions