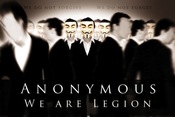 Probably for about six hours. GASP. I know, it's a shocker and I really should have thought about this earlier and had someone else guest blog today, but duh, sometimes the details overwhelm.
Anyway, it was brought…FORCIBLY … to my attention that I haven't had any "Sara" and "family" time this year, what with celebrating our FIFTH, isn't that a kicker! It seems like we just started two years ago — ANNIVERSARY. I always say, go with your passion and you'll be happy. And it works for so many people including me!
So talk among yourselves or take the day off with a good book! I'll be back tomorrow or definitely Monday (like I can go away for longer than 24 hours, ha!) and we'll chat then.
Oh, yes, taking a book or two with me in case I have free non-people time. I'll tell you about it later.
Until next time…
Get out there and READ a book…
Sara Reyes
DFW Tea Readers Group
Join us at Readers 'n 'ritas November 14, 2009!