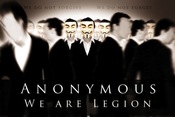 Hello, my friends. It's been a long time since I chatted with you here. Did you miss me? Laughing, probably not since we've had many many authors stop by and be our guest at Fresh Fiction, more interesting than what I usually rambled about. And so, here we are and I'm not quite sure what to say.
Well, today is book club tea day in Texas. It's a late one because the tea room holds it at 3:30pm to 5:00pm. That's the strange thing about teas I've found over the years, the 'proper' time ranges from noon to 6pm. Each venue has their own idea of what is right. Most believe that a tea was a snack between luncheon and dinner so the ladies wouldn't faint. I guess I've always thought of it as similar to feeding your kids when they came home from school before the family dinner. Give them a quick sandwich or snack and they won't tear the kitchen apart rummaging for food. But whenever tea is held there is always someone who expresses that it's too early, too late but never just right. Ah, well, life goes on. From experience I am certain the Chocolate Angel knows how to make delicious sandwiches, scones and desserts so planned my Saturday food intake around the inclusion of tea!
The great thing about monthly tea is we play the name game, where every one gets to talk about the last book they read: whether they loved it or not. This is a great ice breaker and it gives the whole group some great direction in what to read next or what might possibly have been missed. All of us are readers and getting the clue on a possibly fabulous read is always a treat. And what else should a meeting of readers be, but a treat? Don't you agree?
I am trying to find all my copies of Carolyn Brown's latest books. I've been reading her for the last year and she's coming down from Oklahoma for our Wednesday night book club. She was a guest here and her books sounded like something I'd want to try. The titles had more than a touch of country western songs which made me smile. Sure enough, they were fun reads too!
Carolyn's latest books
So, what are you doing today? Any plans for meeting some reading buddies? Spending time with your family or friends? Cleaning? (Ugh, the bane of most women?) Or maybe, just relaxing with a good book? DO tell and I'll tell our Contests Manager to pull something out of his stash of books to give away to a commenter.
Until next time…Get out there and READ a book…
Sara Reyes
DFW Tea Readers Group
Don't miss our fabulous Boas & Tiaras on June 11th, with Nalini Singh, Rachel Gibson, Julia Quinn, Vicki Pettersson and more…
Join us at Readers 'n 'ritas November 11-13, 2011! with Gena Showalter, Kerrilyn Sparks, Roxanne St. Clair and more guests