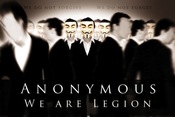 Well, Happy New Year!!! It's the beginning of a new year, a new slate, new opportunities and best of all, new books to read!
I always like that bit — new books — and there are a bunch to read in 2009. Some of the ones I'm waiting for include: KISSES LIKE A DEVIL the 5th "Devil" book by Diane Whiteside in February, RUNNING HOT by Jayne Ann Krentz, MAYHEM IN HIGH HEELS by Gemma Halliday, JUDAS KISS by J.T. Ellison, THE TEMPTATION OF THE NIGHT JASMINE by Lauren Willig, and for the "voyeur" in me, MEN OF THE OTHERWORLD by Kelley Armstrong. Just a short list off the top of my head to get the year started. Can you tell my tastes are ALL over the spectrum?
But I think I'm very similar to other readers…I just love to read…and I'm always looking for a new book, a new author, something different. Of course, I also have my comfort reads, thus explains my six copies of LORD OF SCOUNDRELS by Loretta Chase, one of which I just finished re-reading for the upteenth time this past week. And yes, I got a new copy with the current re-issue because you can never have too many "classics" in my ever-so-humble opinion! Another set of re-reads are MEMORY and A CIVIL CAMPAIGN by Lois McMaster Bujold. The new year wouldn't be complete without my Miles shot! And there is a new Miles out soon…well late 2009 or 2010 .. she's been reading chapters I've heard. But until then, I can get my Miles fix with the new VORKOSIGAN COMPANION with complete timeline, essays and more! Who knew I'd be reading a book about books I read? What a concept…
So, what are you looking forward to reading in 2009? Something you'll be re-reading? Or breaking out of your box and trying something new? And are you one of "those" who likes to count books read, pages read? Let us know!
And as a special New Year's prize…I'll give away a brand-new copy of something in our treasure trove of new arrivals! Just enter here or better yet, leave a comment!
Make that a BUNDLE of books, why only one!
Happy New Year…
Sara Reyes
DFW Tea Readers Group
Join us at Readers 'n 'ritas in 2009!