1–What's the name of your latest release?
2–What is it about?
Zera, a Heartless who can't die, races to save the world from an incursion of mythical wyrms with her love Prince Lucien and her friends by her side.
3–What word best describes your heroine?
Sassy, for sure.
4–What makes your hero irresistible?
Lucien is kind, caring, and fiercely devoted to protecting those he loves!
5–Who are the people your main characters turn to when they need help?
Zera really hates asking for help, but in this book she's finally learned to accept it from Lucien and her friends.
6–What do you love about the setting of your book?
Arathess is just such a cool fantasy world – floating witch-cities, subterranean cities made of gems, a library made out of a hollowed-out volcano!
7–Are you a plotter (follow an outline) or a pantster (write by the seat of your pants)?
I'm absolutely a pantser! Plotting bores me and makes me feel like I've already written the book – a dangerous pitfall!
8–What is an ideal writing day for you?
A quiet one, with lots of tea and pastries.
9–Do you listen to music while you write, need total silence, or do you have the TV on?
I write my best when I have music I can't understand on in the background – French, Russian, Korean, anything with a good beat and words that can't distract me.
10– How do you approach research?
I fall into Wikipedia holes deep and easily and all the time, that's how!
11–What is your publishing journey story?
I started writing when I was 12! At 22 I got my first book deal, and I've been writing ever since then.
12–Do you have critique partners/writing groups you want to give a shout-out to?
YES! Sarah Harian is an amazing person and author – check out her book EIGHT WILL FALL! She calls me on my bullshit and I love her for it.
13–What're the most frustrating things about being an author?
When simple things go out of your control and into someone else's, like the publisher. It's hard to sit back and give control of your baby over to someone else, but usually ends up okay. Keyword here being usually.
14–What's your favorite scent?
I'm a sucker for vanilla and lemon verbana. Not together, just. Individually.
15–What movie will you watch no matter what if it's on TV?
MUPPET TREASURE ISLAND!
16–Do you like breakfast, lunch, or dinner best?
Dinner is my favorite – it signals the end of the day and the end of me having to have my brain turned on. Yay!
17–What's one thing you wish you knew more about?
I just wanna learn so many languages. All of 'em. French and Japanese, mostly.
18–What's the silliest thing you've recently done?
I recently bought the wrong toothbrush heads for my electric toothbrush. Oh, and I called my cat a 'poopy little man'.
19–What can readers expect from you next?
Keep an eye out for some sick sci-fi from yours truly.
20–How can readers reach you?
I'm most active on Twitter (@Sara_Wolf1) and Instagram @authorsarawolf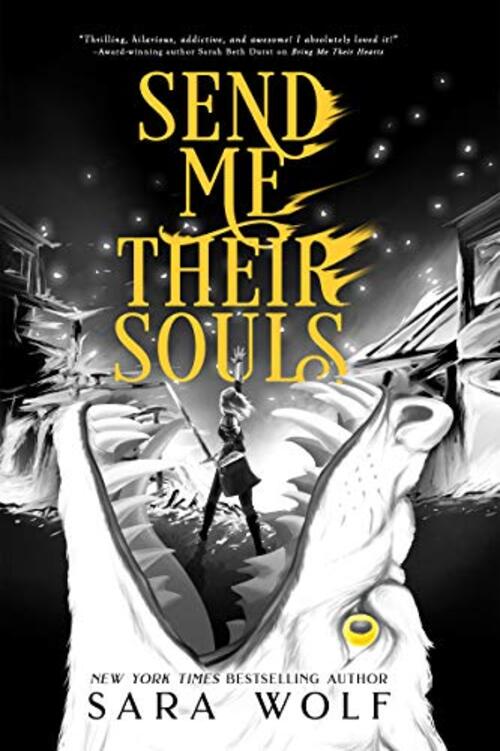 There are worse things than death.
With the rise of Varia d'Malvane comes the fall of the Mist Continent. Cavanos is overrun by the brutal rampage of the valkerax, led by its former crown princess. Vetris is gone. Helkyris is gone. As each mighty nation falls, the grip of the crown princess closes around the throat of the world.
But Zera Y'shennria isn't out yet.
Alongside Malachite, Fione, Yorl, and her love Lucien, Zera seeks aid from the High Witches and the Black Archives, with the valkerax horde hot on their heels. Seemingly unstoppable, Varia can track Zera through her dreams, ensuring there is nowhere to run. Thankfully, an ancient book holds the key to stopping the incursion forever.
But at what cost comes freedom?
At what cost comes love?
At what cost comes the end of the world, and the beginning of a new one?
Fantasy Superheroes | Young Adult Romance [Entangled: Teen, On Sale: November 3, 2020, Hardcover / e-Book, ISBN: 9781682815076 / eISBN: 9781682815083]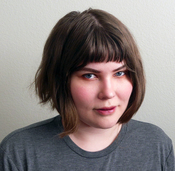 Sara Wolf is a twenty-something author who adores baking, screaming at her cats, and screaming at herself while she types hilarious things. When she was a kid, she was too busy eating dirt to write her first terrible book. Twenty years later, she picked up a keyboard and started mashing her fists on it and created the monster known as the Lovely Vicious series. She lives in San Diego with two cats, a crippling-yet-refreshing sense of self-doubt, and not enough fruit tarts ever.